CD: Land of Kush - Sand Enigma |

reviews, news & interviews
CD: Land of Kush - Sand Enigma
CD: Land of Kush - Sand Enigma
Eclectic mash up paints a fascinating sound collage of modern Cairo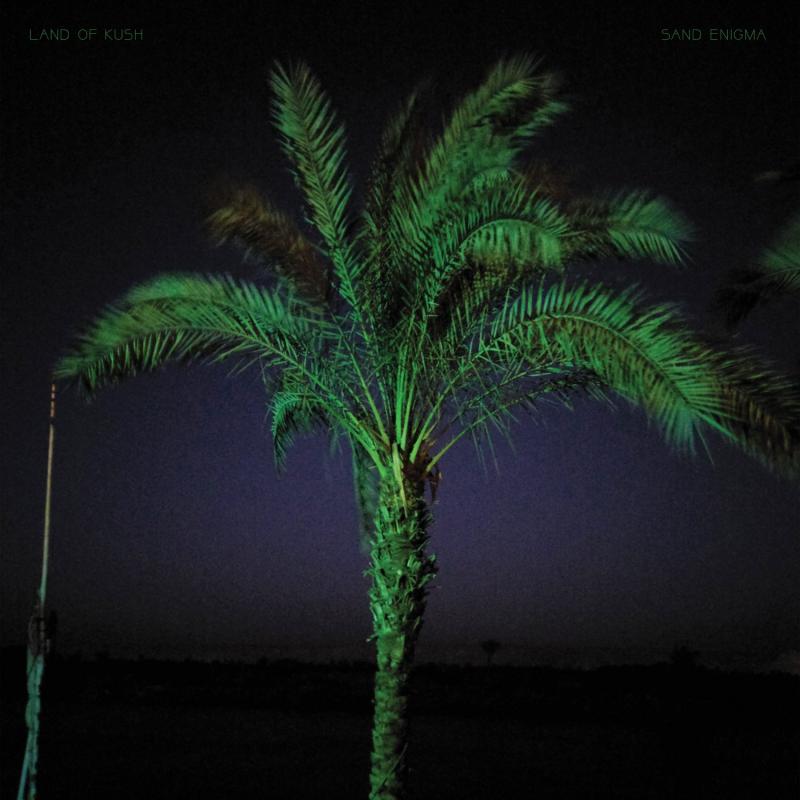 'Sand Enigma': truly enthralling
Land of Kush are an ambitious 20-piece plus ensemble which features all manner of instruments from strings, horns, piano, guitar, santur, darbouka, oud and synths, as well as multiple vocalists and percussionists.
Led by Sam Shalabi of the trippy Dwarfs of East Agouza, as well as numerous other Arabic-leaning Montreal ensembles, they have been fusing
jazzy
sounds with
modern classical
music, Arabic Café and distinctly experimental grooves for over a decade.
Sand Enigma
, however, is the band's first album since 2013's hymn to
Cairo
,
The Big Mango
, and again has an experimental yet distinctly Egyptian focus, with added guest vocals from the mesmerising Nadah El Shazly and electronic strangeness from Maurice Louca.
Sand Enigma opens with the giddy and disorientating "Aha", which fuses avant-garde jazz sounds and tempos with El Shazly's distinctive singing. This merges into the laidback and shuffling groove of "Domyat 1331", which is dominated by Adam Kinner's sax, before again transforming into a chaotic caldron of sound. A continual switching of genres and approach is indeed the only constant of Sand Enigma, keeping listeners on their toes throughout. Elsewhere, the almost Joan Baez-like cinematic folk music of "Recuerdo" brings more Western influences to bear, while the big band improvisational weirdness of the title track hint strongly at jazz colossi Charles Mingus and Thelonious Monk.
Towards the end of the disc, "Trema", with its shuffling groove, and "Dol", with its atmospheric violin and El Shazly's plaintive vocals, offer up a more traditional Egyptian fare. But this is yet another musical side of a land, both real and imagined, that never fails to defy expectations while soaking up African, Middle Eastern, European and North American influences. Sand Enigma picks up on all these sounds to create a truly enthralling musical picture of a place that has been a source of fascination for millennia.
A continual switching of genres and approach is the only constant of Sand Enigma, keeping listeners on their toes throughout
rating
Explore topics
Share this article