CD: De La Soul - and the Anonymous Nobody |

reviews, news & interviews
CD: De La Soul - and the Anonymous Nobody
CD: De La Soul - and the Anonymous Nobody
Almost three decades into their career, the Long Island trio invite all their friends to their party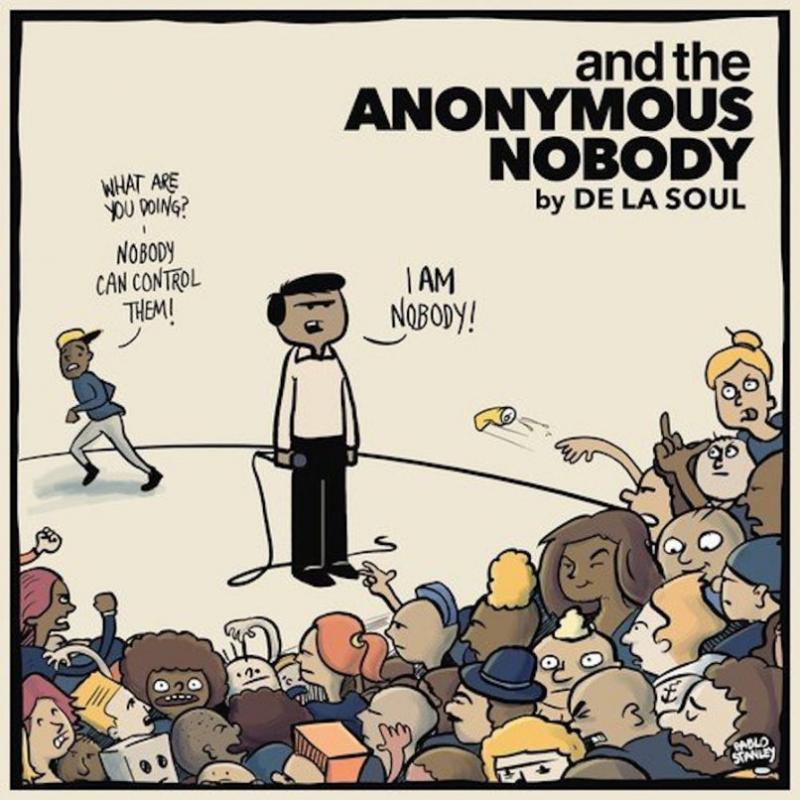 The Anonymous Nobody: sprawling but endearing
De La Soul are the posterboys for creative longevity in hip hop. While some contemporaries have maintained a presence by relying on "heritage" status while going in ever-decreasing circles musically (hello, Public Enemy), the trio – still in their original line-up almost 30 years on – have never stood still.
They've maintained strong relationships with the hip hop world, both underground and mainstream, while reaching out to interesting alternative collaborators (Yo La Tengo, Gorillaz etc) who've put them in front of new audiences. Though they've not made a "proper" album since 2004, they've continued releasing, collaborating and touring solidly, and anticipation is high for their new Kickstarter-funded record.
It certainly has a stellar cast. There are appearances from David Byrne, Snoop Dogg, Damon Albarn, R&B hyperstar Usher, Jill Scott in earth mother beat poet mode, various other underground hip hop luminaries including fellow Long Island survivor Roc Marciano, and... um... Justin Hawkins from The Darkness. And as is so often the case with this many guests, the record becomes something of a variety show. In particular, "Drawn" feels like a Little Dragon track with De La Soul appearing at the end, and "Snoopies" is a very bizarre cut-and-shunt of a (pleasingly brilliant) Byrne song with De La Soul verses at a completely different tempo and style.
None of this – bar the frankly unnecessary rock-out with Hawkins – is actually bad, mind. And throughout, the production and instrumentation shines with invention and crispness. Many individual collaborations like "Greyhounds" with its eerie storytelling and unusual context for Usher, or the wistfulness of "Memory Of..." with vocals from Estelle, are just great, and the few tracks without guests are brilliant. The technicolour mysticism of "Royalty Capes", for example, and the mutant funk of "Trainwreck" show De La Soul on absolutely sterling form. This album is a sprawling, often frustrating affair, but with a little judicious iTunes pruning, there's the core of something here that reminds us just why this band are so enduring.