CD: Binker and Moses - Journey to the Mountain of Forever |

reviews, news & interviews
CD: Binker and Moses - Journey to the Mountain of Forever
CD: Binker and Moses - Journey to the Mountain of Forever
Prodigious concept album from the brilliant sax-drums duo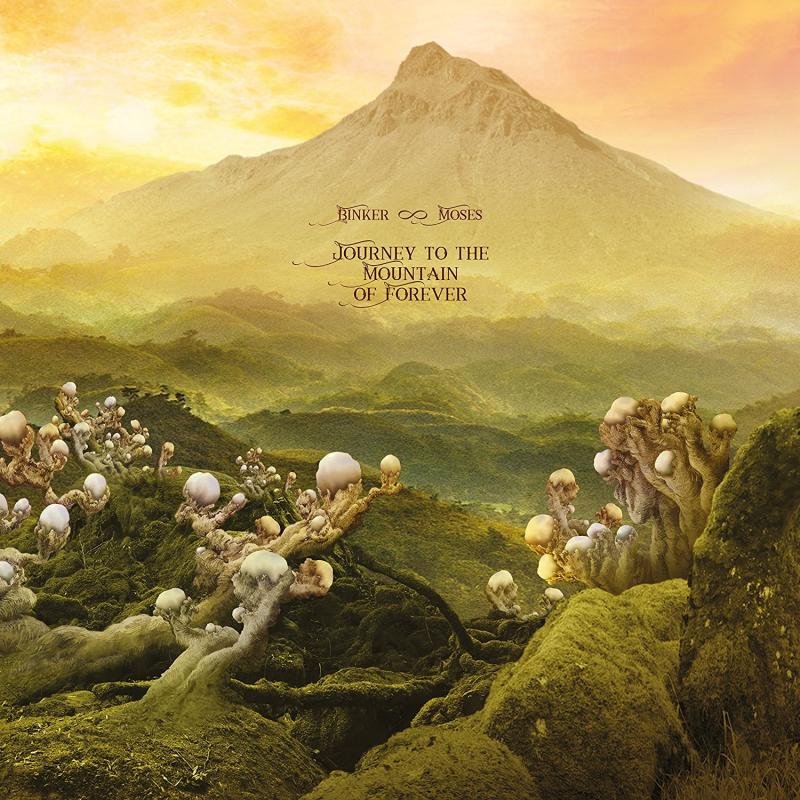 To infinity and beyond: Binker and Moses
Two of the most impressive young musicians on London's jazz scene, tenor saxist Binker Golding and drummer Moses Boyd hoovered up every award in sight following the release of their debut album Dem Ones, including a brace of gongs at the Jazz FM Awards 2016 (for UK Jazz Act of the Year and Breakthrough Act of the Year) plus Jazz Newcomer of the Year at the 2016 Parliamentary Jazz Awards.
Recorded live direct to tape over two days in July 2016 – with no edits, drop-ins or studio trickery of any kind – the duo's follow-up Journey to the Mountain of Forever is a big sprawling beast of an album, a metaphorical journey from the known to the unknown cast over 2CDs (or LPs).
While disc one ("The Realm of Now") features just the duo, disc two ("The Realms of the Infinite") sees them joined by an array of guests including iconic free jazz sax player Evan Parker, trumpeter Byron Wallen, harpist Tori Handsley, tabla player Sarathy Korwar and drummer Yussef Dayes.
Having wowed the Later... with Jools Holland audience with the soul-jazz modality of "Intoxication from the Jahvmonishi Leaves", "Fete by the River" is perhaps even more of an unshakable earworm, possessing something of the same joyous, calypso feel of Sonny Rollins's celebrated version of "St. Thomas".
With Boyd joined by Dayes and Kowar, the multi-layered percussion of "The Valley of the Ultra Blacks" which opens disc two recalls the propulsive, minimal grooves of Miles's On The Corner. Coupled with the two horn front line of Golding and Parker, it's a potent, viscerally exciting sound.
Other highlights include the sparkling interplay between Golding and Wallen on 'Ritual of the Root', plus the expanded, luxuriant textures of "Echoes from the Other Side of the Mountain". Featuring Korwar and Handsley, the latter creates an overwhelming sense of oceanic, beatific contemplation.
@MrPeterQuinn

Watch "Intoxication from the Jahvmonishi Leaves"
The multi-layered percussion recalls the propulsive, minimal grooves of Miles's On The Corner
rating
Explore topics
Share this article