The BRIT Awards: The Brand leading the Bland |

reviews, news & interviews
The BRIT Awards: The Brand leading the Bland
The BRIT Awards: The Brand leading the Bland
The UK music industry pats itself on the back. Should we be celebrating, too?
Wednesday, 22 February 2012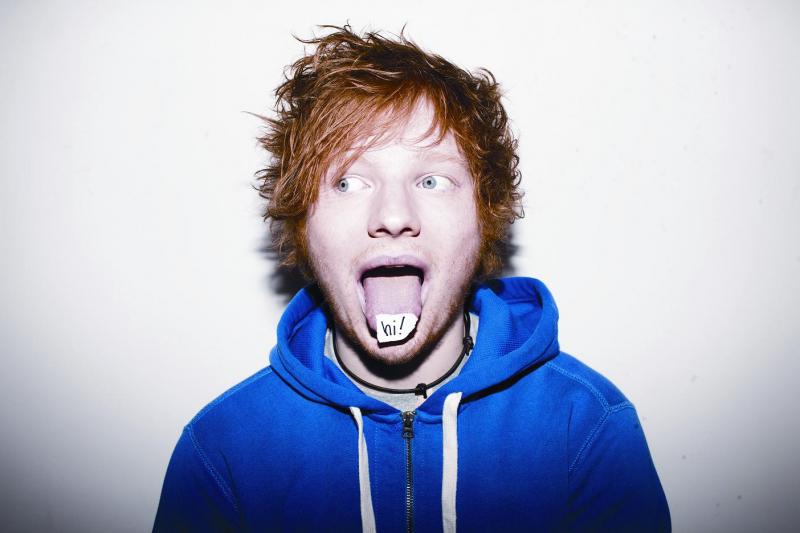 Great Brit? Double award-winner Ed Sheeran
It's awards season for the music industry, and no amount of complaining, ignoring or pointedly watching BBC Four in protest is going to stop the BRIT Awards from ordering in a few thousand servings of homemade tomato chutney and crostini to be laid out for the insider guests gathered at the O2 Arena. It's their once-a-year big chance to let their stars try and demonstrate their USPs in their winner's speeches, for starters.
However in 2012, it seems that there's all too little that's unique about many of them - in particular their "love" for their fans.
If the two-hour broadcast was played out as a drinking game, every acceptance speech's "we just really really love the fans!" would have the UK's off-licences in as short supply of booze as Rihanna and Chris Brown's "people" are of dignity and tact. Yes, the lead-up to last night's ceremony centred around the announcement of two new collaborations between the pair, with the violence which Brown meted out to Rihanna three years back trivialised as a commercial mechanism and young fans around the world standing, shaking, not knowing who or what to trust any more.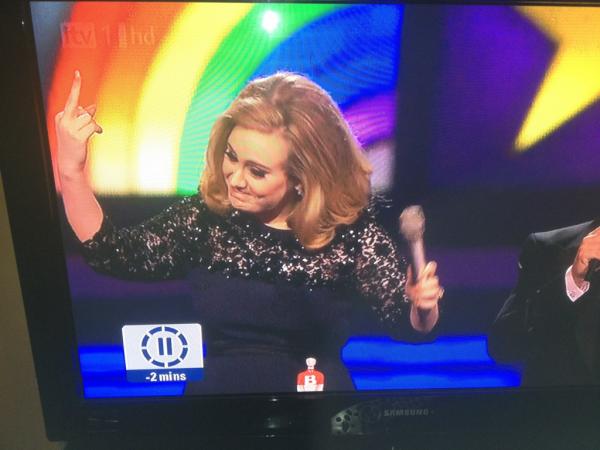 Best International Female Rihanna's performance of "We Found Love" - the amorality and mixed messages of her detente with Brown aside - was a jewel in a sea of beige. Its fizz made it sound like the future next to the disinterested retro sound of Noel Gallagher's High Flying Birds and Bruno Mars's nostalgic shuffle. Some might opine that Beyoncé was robbed given her impressive array of recent hits - "1+1", "I Care", "Countdown" and "Love on Top" - but the pulsating, still-fresh bridge of "We Found Love" is exactly what these awards should be celebrating.
In depressing contrast, though, there were a series of dreary voiceovers calling upon figures to impress nobody but some CEOs somewhere on the crostini-laden tables. It was as if by virtue of his "75,000 followers" that double-winner Ed Sheeran's authenticity and grassroots appeal were being ticked off on a flipchart; all that was missing was his government-approved apprenticeship certificate. He did over 300 gigs to get to where he is, don't you know! And hey, he didn't win a BRIT by going to the BRIT School or winning The X Factor! It seems, though, that Sheeran just represents another way of playing the game. As do International Group winners, the poster-men of "wacky" and paragons of relentless hard work over actually producing inspirational music Foo Fighters, if you're an older fame-aspirant.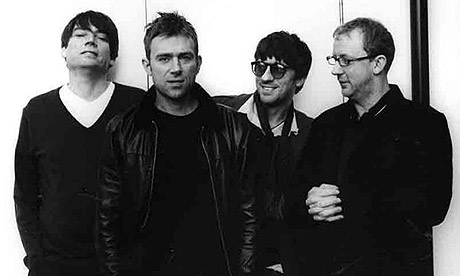 Age. Yes, there's always dissonance between generations as the industry tries to be down-with-the-kids or patronise those just slipping into "heritage" status. The BRIT Awards are addicted to calling music "legendary", and so decided to look back 17 years and make us remember Blur (again, for their comebacks are perpetual). For those into legacy, who might care about how this show will be remembered, it was the lowest BRITs climax for years. While Albarn has never been a controlled or shiny frontman, even the beautiful "Tender" felt like a desecration. In contrast to their triumphal Glastonbury recent headline set, Nineties reunion of this scale and grandeur garnered little apart from sadness at the ticking time-clock.
But to end on the positive, at last there was some delayed national recognition for the sparky Katy B, and as ever Adele's return was welcome - and invigorating. Aside from having her speech cut by Albarn's ramblings (see picture top left for her reaction), her force and emotion during a slightly restrained "Rolling in the Deep" shows why she's head and shoulders above whatever competition might have the nerve to challenge her. Six Grammys and two BRIT awards into 2012, her universality and lack of "brand" may be the campaign managers' business plan reasons why her records sell - but the construction of that song and the way she throws every shard of her heart into each note demands love above and beyond being merely a well-placed product. There's not enough of that definitive delivery of "something more" in music or its surround politics right now, so let's hope that 2013's mainstream can offer something bolder.
Next page: full list of winners and nominees
British Male Solo Artist:
James Morrison
Professor Green
British Female Solo Artist:
British Breakthrough Act:
British Group:
British Single:
ONE DIRECTION - "WHAT MAKES YOU BEAUTIFUL"
Adele – "Someone Like You"
Ed Sheeran – "The A Team"
Example – "Changed the Way You Kissed Me"
Jessie J ft Bob – "Price Tag"
JLS ft Dev – "She Makes Me Wanna"
Military Wives/Gareth Malone – "Wherever You Are"
Olly Murs ft Rizzle Kicks – "Heart Skips a Beat"
Pixie Lott – "All About Tonight"
The Wanted – "Glad You Came"
MasterCard British Album of the Year:
International Male Solo Artist
BRUNO MARS
Aloe Blacc
Ryan Adams
International Female Solo Artist:
Jay Z/ Kanye West
Lady Antebellum
Maroon 5
International Breakthrough Act:
Aloe Blacc
Bon Iver
Foster The People
Nicki Minaj
Outstanding Contribution to Music:
Critics Choice:
EMELI SANDE
Michael Kiwanuka
British Producer:
ETHAN JOHNS
Paul Epworth
Flood
The only thing missing from double-winner Ed Sheeran's realness is his government-approved apprenticeship certificate
Explore topics
Share this article