Albums of the Year 2017: Robert Plant - Carry Fire |

reviews, news & interviews
Albums of the Year 2017: Robert Plant - Carry Fire
Albums of the Year 2017: Robert Plant - Carry Fire
Percy Plant continues to plough his own fantastical furrow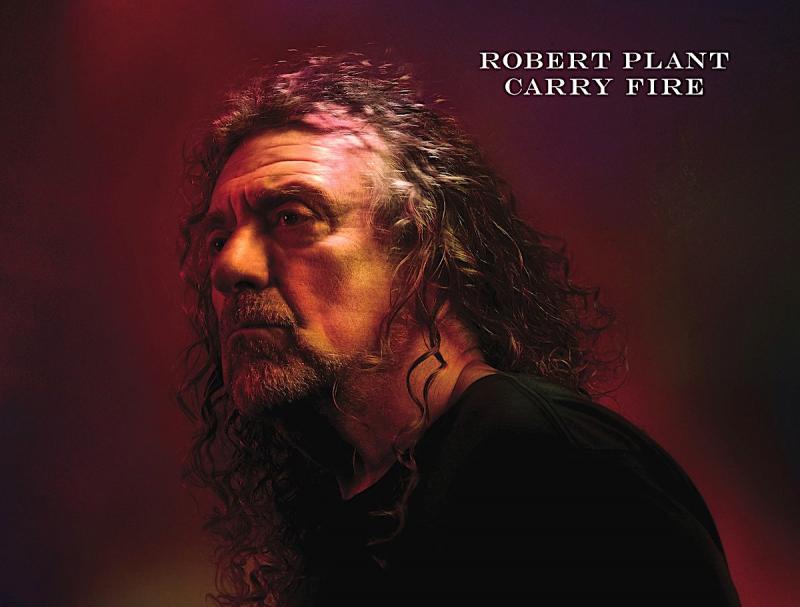 Special brew: Plant culls sounds from every continent
Following in the footsteps of its predecessor lullaby and… The Ceaseless Roar (2014), where Robert Plant was also accompanied by his current band the Sensational Space Shifters, Carry Fire has been assembled from ingredients culled from virtually every continent.
There are Indian and Arabic drones, spiralling 12-string guitar arabesques which bridge the gap from San Francisco to Katmandu, and drum and percussion patterns from various African locations, alongside shots of blues and folk and a haze of electronica. "Bones of Saints" could almost be called a pop song.
Plant no longer positions himself as the bare-chested warlord brandishing his microphone at centre-stage, but the success of the music lies in the way he meshes symbiotically with his musicians – all terrific, not least Billy Fuller on bass, Seth Lakeman on fiddle, and Justin Adams on guitar – yet remains the controlling presence even while carefully blending himself into the musical layers and textures. Plant is still old-fashioned enough to make albums which work as coherent collections of songs, and it's easy just to lie back and let Carry Fire sweep you out to sea.
However, you'll undoubtedly rewind to the luscious "Season's Song" (shades of Tim Buckley's "Song to the Siren"), the stately arabesque of "Dance With You Tonight", and the thrillingly nomadic-sounding title track. Occasionally Plant seems to be essaying some kind of political commentary ("Carving Up the World Again" takes aim at nouveau-imperialism, for instance), but his lyrics work best when they're allusive and evocative rather than hitched to the daily news cycle. Plant has earned plaudits for following his own muse, while Jimmy Page is stuck in a permanent retro-loop of disinterring yet more crumbling Led Zeppelin tapes, but there are strands in his currrent music which echo back to his work with Zeppelin. Quite a few of these songs owe some DNA to "Kashmir", "In the Light","The Battle of Evermore", "Friends" or "Gallows Pole", for instance. It's not a question of the song remaining the same though, but more about how the view changes as you gain age and experience.
Overlooked Gem of the Year
Chris Hillman – Bidin' My Time
On his first solo album in 12 years, original Byrd Hillman mixes new songs with reprises of Byrds classics "The Bells of Rhymney" (featuring David Crosby) and "She Don't Care About Time". He hooks up with king Byrd Roger McGuinn on the previously unreleased "Here She Comes Again", and pulls off masterly covers of the Everly Brothers' "Walk Right Back" and Tom Petty's "Wildflowers". Petty also produced and played guitar and harmonica, in what may be his final recordings.