Album: MWWB - The Harvest |

reviews, news & interviews
Album: MWWB - The Harvest
Album: MWWB - The Harvest
Super-heavy psychedelic Welsh rockers' fourth is an epic, mind-frazzling treat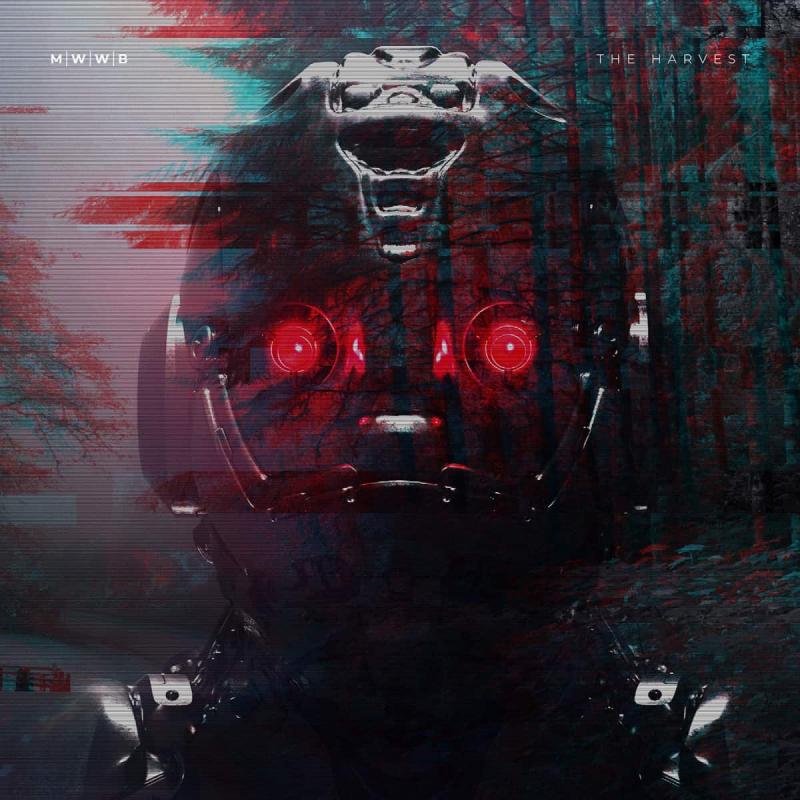 There's gonna be a folk horror synth-psyche doom metal party in the woods tonight
Wrexham band MWWB were known until recently as Mammoth Weed Wizard Bastard. Perhaps they changed their name because its freak-friendly quality could be mistaken for spliffed Half Man Half Biscuit-style silliness. MWWB are no bong-head novelty act.
THC-friendly they may be, but their stew of pummelling slug-riffage, Cocteau Twins-ish vocals, electronic ear-tickling, outright
psychedelia
, and sudden bursts of tunefulness is unique. Their latest album may be their best; it maintains their space-rock trajectory but pushes further towards wider accessibility.
The Harvest was supposed to be released a year ago but guitarist Paul Michael Davis (AKA "Dave") was brutally struck down by Covid, had a stroke and nearly died. Against the odds he survived and is, apparently, making unexpectedly good progress with his recuperation. Thus, MWWB's fourth album appears, a step forward from the trilogy that came before it. Their doom metal roots are firmly intact, but The Harvest has whole tracks where analogue synths, Moog and mellotron, are foregrounded, notably the Vangelis-like odyssey "Let's Send These Bastards Whence They Came" and the almost-dancey 4/4 head-fry "Betrayal".
Hot knifed headbangers needn't fret, though, monster riffage is still present and correct, producer Chris Fielding doing a great job layering in the extraordinary vocals of frontwoman Jessica Ball. Echoing, sometimes multi-tracked, these veer between harmonic sweetness and, notably on "Altamira", emanating a spooky unsettling quality. She comes right into her own with pared back, mournful, fuzz ballad closer "Moon Rise".
Throughout, Hawkwind-style synth effects ice the cake, and MWWB also embrace the epic. The nine minute title track is truly enormous, a stand-out, but then the mantric battering of "Logic Bomb" comes along and matches it. Not many bands do something very different from their peers. MWWB do. They really do. They deserve a far, far greater profile, festival fields and stadiums packed with nodding masses losing themselves in this seismic cosmic swirl.
Below: Listen to the title track of The Harvest by MWWB
Not many bands do something very different from their peers - MWWB do - they really do
rating
Explore topics
Share this article