Album: Miley Cyrus - Endless Summer Vacation |

reviews, news & interviews
Album: Miley Cyrus - Endless Summer Vacation
Album: Miley Cyrus - Endless Summer Vacation
The former child star has finally come into her own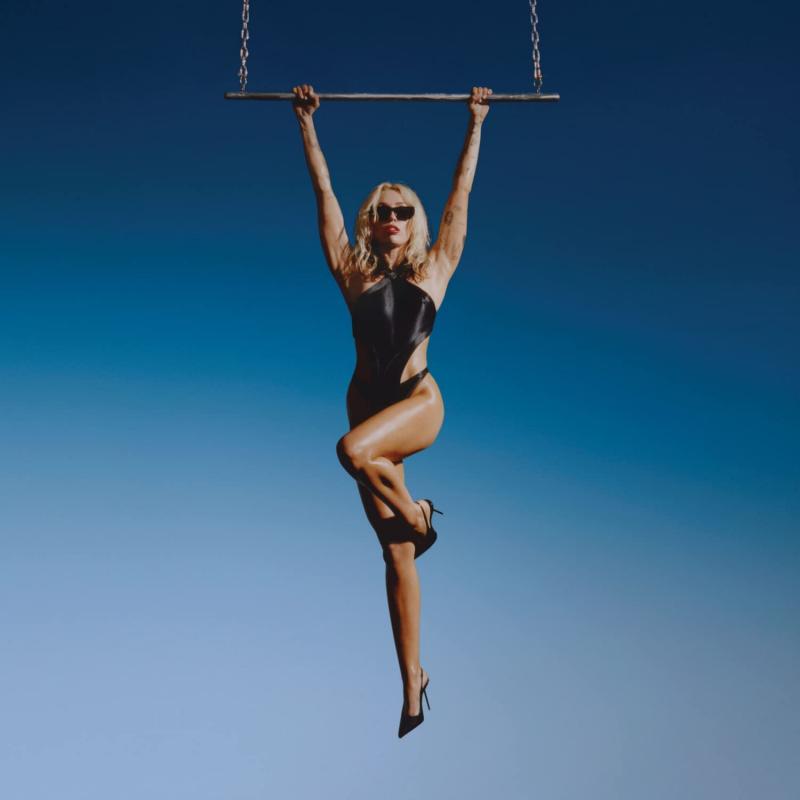 Miley's love letter to LA - 'Endless Summer Vacation'
Being a few years more marinated in life than Miley Cyrus, it's taken me a while to come around to her music. From the periphery, I've traversed the annoyance of small folk watching Hannah Montana and the "Hoedown Throwdown", to the bemused horror of watching a young female talent be either so manufactured/exploited by a male-centric music industry or rebelling against it so hard without being safeguarded she seemed intent on implosion.
But fast forward 10 years since the No.1 hit "Wrecking Ball" and enough time since the near-naked PVC twerkery and hypersexualised, gurning, hammer-licking persona, and I've never sung a chorus more frequently than "Flowers". It's a glossy, confident groove that owns the "I can love me better than you can" narrative and I'm totally here for the Twitter-armchair-sleuths picking it apart for digs at her ex-husband, like the reference to the Bruno Mars song played at their wedding, and the fact it was released on his birthday.
The album is full of great songs that make up this love letter to Los Angeles – none of which are trying too hard. Here there is sass in a husky growl, as heard in the raw and raspy pass-agg "Jaded"; shimmering ambient synth ("Handstand", "River" and "Violet Chemistry") and strong female sidekicks with Brandi Carlile adding some honeyed country harmonies in "Thousand Miles" and Sia sneaking into "Muddy Feet" – a straight-up, well-earned ragefest of a song. "You" is a swaying, snare drum-infused ballad, about wanting "wild, wild, wild sex under the moon, but only if it's with you" and picking fights just to make up on the floor, and "Handstand" is a psychedelic drizzle that subliminally whispers "there's no more controlling me".
"Wonder Woman", in its blissful, heartfelt, simplicity, ties the album up as the closest lean on her Godmother Dolly Parton's shoulder, which feels like a truthfully comfortable place to be for this singer who has for so long been intent on reinvention. Stay awhile, Miley. Seems like this could finally be the real you.
Below: watch the video for "Flowers" by Miley Cyrus
The album is full of great songs that make up this love letter to Los Angeles - none of which are trying too hard
rating
Explore topics
Share this article