Album: Larkin Poe - Self Made Man |

reviews, news & interviews
Album: Larkin Poe - Self Made Man
Album: Larkin Poe - Self Made Man
Female-fronted blues-rock stalwarts return with the songs and enough range to carry the day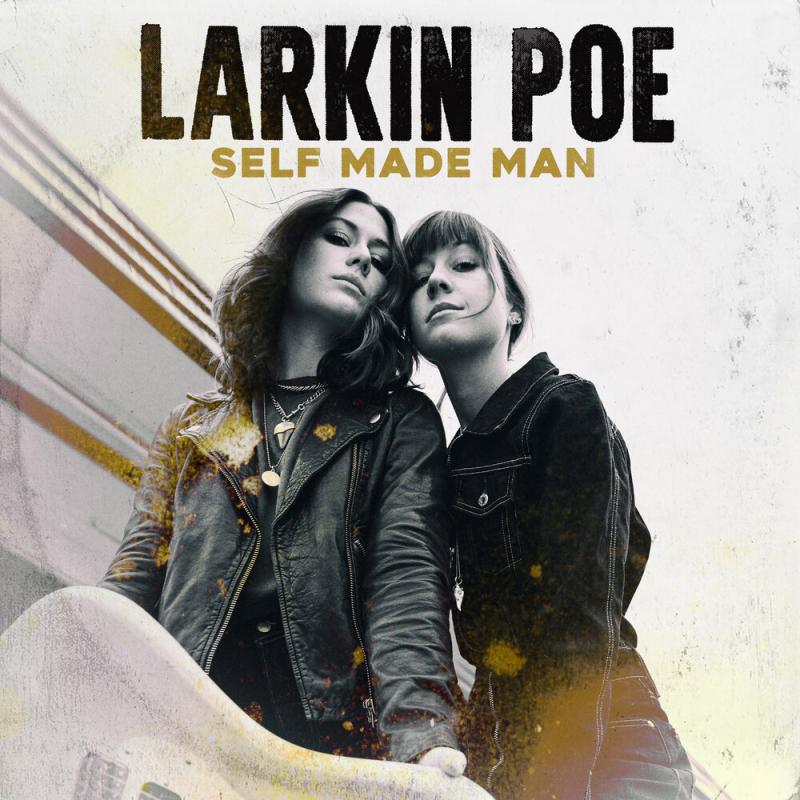 The Lovell sisters prepare to rock'n'roll
Larkin Poe are an American blues-rock band fronted by the Lovell sisters, Rebecca and Megan, both mainstays of the US Americana scene since their teens, at the start of this century.
Best known in Europe for their fired-up gigs and festival appearances, their fifth album starts off accessibly yet the immediate thought is that it's overly derivative. Once it settles into its stride, however, the listener forgets all that, as the band offer up a plethora of solid songs in various riffin' southern styles.
The immediate reference point for this writer is Deap Vally, the female Californian duo who Led Zep it up a treat, but Larkin Poe are less punky and don't deal in such sneering lyrics. Instead they're more earnestly in thrall to their hard-rockin' late-Sixties/early-Seventies southern boogie antecedents. Initially, on tunes such as the title track, "Keep Diggin'" and especially "Tears of Blue to Gold" this is a problem ("Take me to the river/I've been delivered"!), but once they show their range, they're harder to resist.
"Every Bird That Flies" is an ominous slowie, rolling along on tribalistic drums, "God Moves on the Water", over a clapping rhythm, is a hellfire'n'brimstone historical blues deep-dipped in gospel, while "Ex-Con" tells its story with a Memphis southern soul feel. Elsewhere Larkin Poe attack Link Wray-ish twang with gusto on "Scorpion", "Danger Angel" warns of a demonic barroom babe who'll "drink your holy water, slip into your nightmares," and the album closes with the jolly country honk of "Easy Street" which has a flavour of O Brother, Where Art Thou? about it. The lyrics, throughout, are mostly chewy and colourful, rather than throwaway.
Larkin Poe are not cutting new ground but they don't care and nor should we. They're marinaded in the rockin' traditions of whence they came and, playfully working within these parameters, muster catchy songs with enough grit and roadhouse spirit to hold the attention. I will certainly go and see them live when this bloody virus finally quits the land.
Below: Watch the video for "Holy Ghost Fire" by Larkin Poe