Album: Kings of Leon - When You See Yourself |

reviews, news & interviews
Album: Kings of Leon - When You See Yourself
Album: Kings of Leon - When You See Yourself
The Nashville family four-piece's eighth album shines at times, but is frustratingly forgettable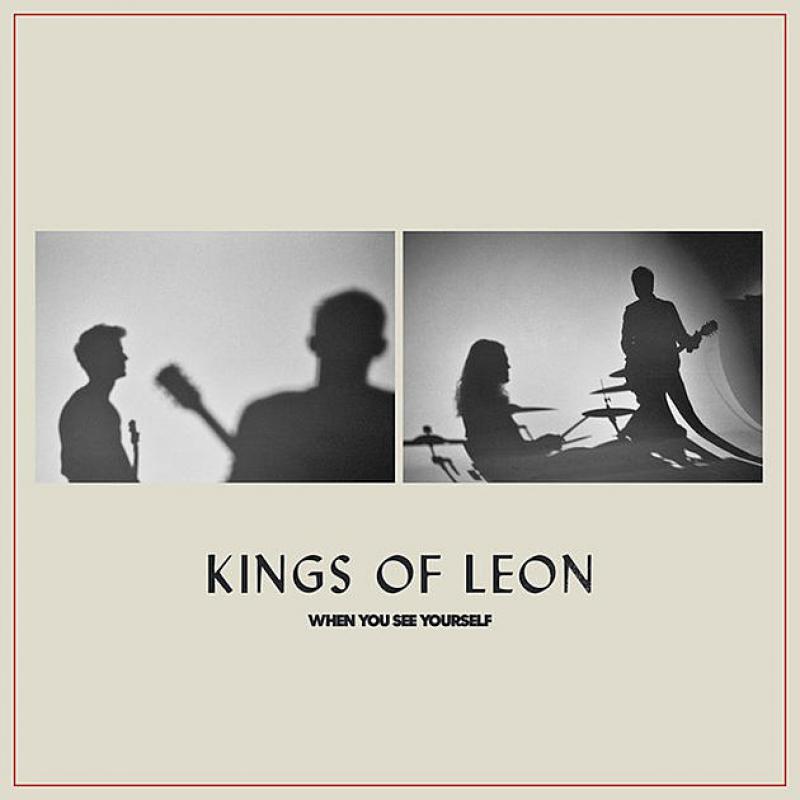 Over the course of seven albums and nearly two decades, Kings of Leon have gone from spiky, short bursts of adrenaline-fuelled garage rock to swollen stadium pomp, full of big builds and grandiose gestures.
Following on from 2016's
WALLS (We Are All Like Love Songs)
the band's eighth collection,
When You See Yourself
, doesn't suggest a complete volte face in this regard, but there are definitely more elements jostling for attention.
Like analogue synthesisers for instance. While the Followill family aren't swapping guitar picks for patch cables in the way that Kevin Parker's Tame Impala have, there are still some rich tones and unexpected sounds that crop up throughout. Most obviously is opener "When You See Yourself, Are You Far Away", there's a point where everything drops away to reveal a woozy synth line that wouldn't appear out of place on a Bicep tune. Sadly, it's a decoration torn down too soon, and is soon suffocated by more traditional tropes.
It makes for a slightly schizophrenic listen, but recent singles "Bandit" and "100,000 People" seem similarly odd bedfellows. Both are highlights, but neither contribute to any sense of coherence. The latter is a Springsteen-esque throb of a song, moody and atmospheric, building to a conclusion that's predictably panoramic; the former has flashes of Ben Deily-era Lemonheads, with occasional flourishes that suggest early Dinosaur Jr, stripped of its thunderous roar.
Those comparisons aside, the guitars are given a supporting role through much of the album. More often than not the hooks are to be found in Jared Followill's melodic bass lines, particularly the funk-light cantering bounce of "Stormy Weather". However, while the band appear to have reigned in the worst excesses of their widescreen bombast, they still find room to lean forward into a full gallop for penultimate track "Echoing".
What falls in between these points, however, feels frustratingly forgettable, passing by almost unnoticed. Perhaps, in a live setting, the songs will settle and find their place, but while sometimes interesting and occasionally engaging, When You See Yourself remains an annoyingly uneven listen.
Perhaps, in a live setting, the songs will settle and find their place
rating
Share this article