Album: Interpol - The Other Side of Make-Believe |

reviews, news & interviews
Album: Interpol - The Other Side of Make-Believe
Album: Interpol - The Other Side of Make-Believe
Noughties new wavers return with a sometimes underpowered lockdown album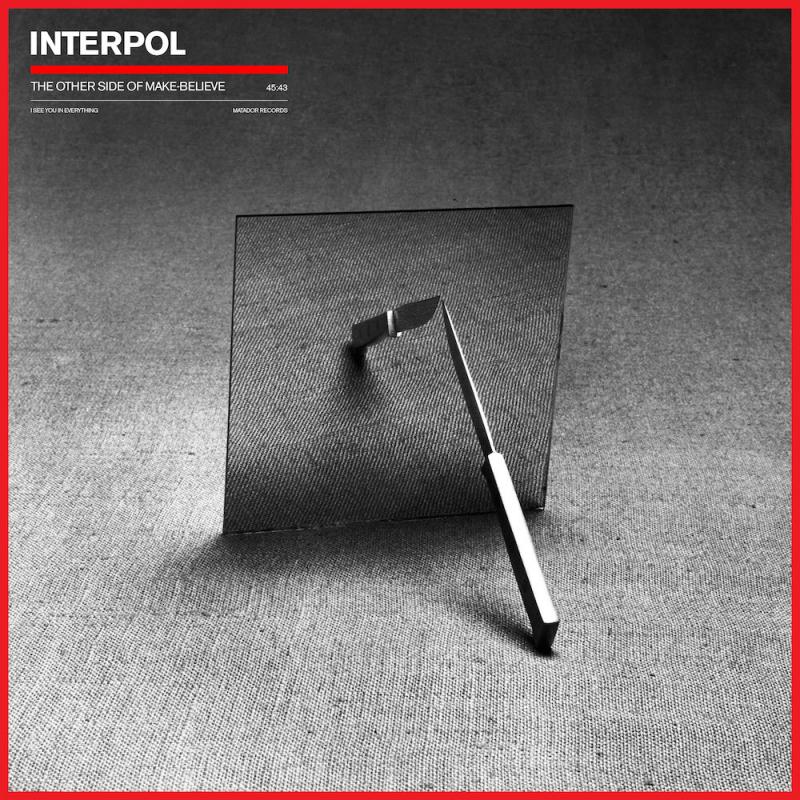 Reflecting on a point
Despite not matching the success of their fellow New York post-punk colleagues, The Strokes, Interpol have nonetheless carved out a respectable path for themselves since their 2002 debut Turn on the Bright Lights. Occupying the darker edges of indie rock, they are the shadier counterpoint to the eccentricities of Julian Casablancas and co, their albums consistently making the UK Top 10 for the past two decades.
Returning after four years with their latest effort, The Other Side of Make-Believe, its origins have a familiar-sounding tale to many recent albums: recording began in 2020, each of the band isolated from the others. But as with other artists who've gone through the same unfamiliar restrictions, the three-piece say they soon felt at ease with their new recording circumstances.
The result is an album that still exudes darker hues, but carries a newfound gracefulness, to match the human perseverance of the pandemic years. Opener and lead single "Toni" heralds this subtle change with Paul Banks's softly delivered vocals just breaking over piano and drums. "Still in shape, methods refined," he near-whispers, reflecting how we all had to endure and adapt in our own ways.
With Interpol's previous efforts, even though they played in gothic-tinged spaces, tracks varied and changed pace – for instance, El Pintor's "All the Rage Back Home" with its steady, unyielding rhythm, or the stop-start groove of their most well-known track, "Obstacle 1". By contrast, the first few tracks here all feel cut from the same cloth. Not until "Into the Night" do things noticeably shift, with a double-time feel to the backing.
Other highlights include "Mr Credit", blowing some barn doors off with a massive, spacious bass line – in fact Banks's bass is a standout of the album, full stop – while "Big Shot City" intrigues and entices with reverberating synths that provide huge headroom.
On the whole though, it's hard to connect to exactly what Interpol allude to with this album's title, no matter how solid the production is from dependable duo Flood and Alan Moulder. To these ears at least, The Other Side of Make-Believe is believably ordinary.
Below: watch the video for "Toni" by Interpol
It's an album that exudes darker hues, but carries a newfound gracefulness, to match the human perseverance of the pandemic years
rating
Share this article