Album: Alice Cooper - Road |

reviews, news & interviews
Album: Alice Cooper - Road
Album: Alice Cooper - Road
Rockin' tour tales, tall stories and entertaining hokum from the perennial Seventies rocker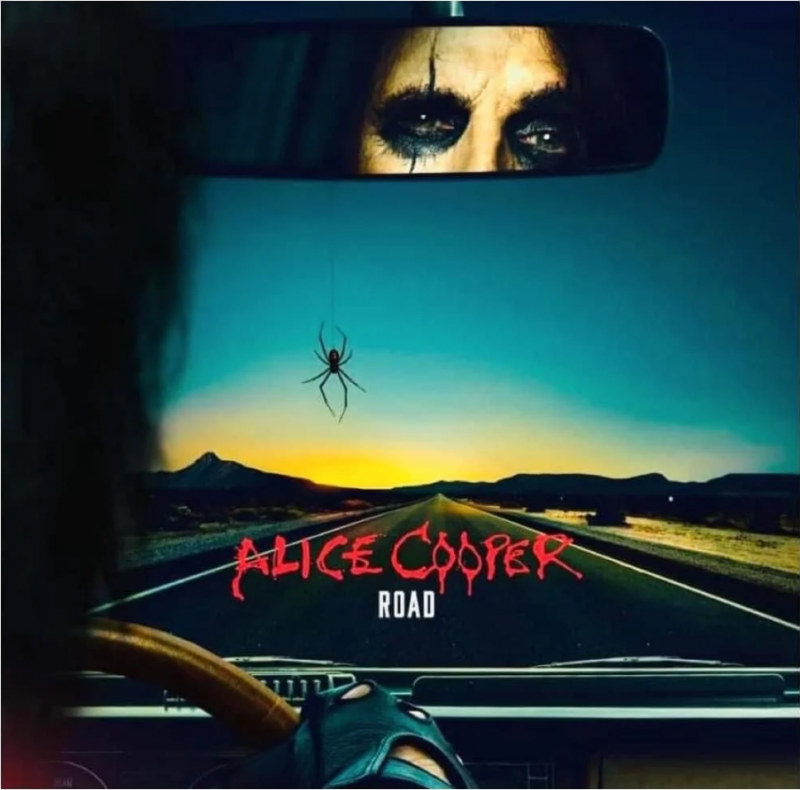 Vincent and spider do 'Mad Max II'
Let's face it, well over 50 years into Alice Cooper's career, you probably already know whether his umpteen-billionth album is for you. Over the last decade, he's revitalised things by taking a meta look at himself, but, whether harking back to his proto-punk Detroit roots or creating sequels to classic albums, his genial schlock-rock has settled to a calculable pattern.
Nothing wrong with that. Worked for Motörhead and The Ramones. As with the later career of those bands, if the listener is inclined, Road has its moments. It's a concept album about being on tour. This is an environment where Cooper feels at home, as anyone who's seen his theatrical live extravaganza will attest. It's also a tribute to the endless global rounds made by his touring band – Ryan Roxie, Nita Strauss and Tommy Henrikson on guitars, Chuck Garric on bass, and Glen Sobel on drums – with whom he worked up the album.
He starts by introducing "a friend of mine" with "a dagger and a cane and silk top hat" on "I'm Alice" before diving into the rockin' celebration of his grand guignol spectacle on "Welcome to the Show". Then we're into life on tour, whether that's 75-year-old Alice being stalked by a groupie on "Go Away" or offering us his hammy "Rules of the Road".
The music is stompy, pop-tinted-but-polished rock, produced by his old mucker Bob Ezrin, even sort-of-borrowing the melody of "I Love Rock'n'Roll" for the chugging, catchy "White Line Frankenstein". There's also bouncy, Fifties rock'n'roll pastiche and hints of boogaloo blues along the way. One of the best cuts is the slowie "100 More Miles", which delves into tour burn-out, coming on like a fusion of The Damned and late-period Iggy Pop.
Another highlight is "Big Boots" whose cheesy opening line – "We made a dinner stop at the burger shop/The waitress was a goddess from the bottom to the top" – belies the fact all is not what it seems, à la The Kinks' "Lola". It's witty, surprisingly punchy, musically, and doesn't take itself too seriously. The same can be said for much of this entertaining latest from the indefatigable Alice.
Below: watch the video for "I'm Alice" by Alice Cooper
It's a concept album about being on tour, an environment where Alice Cooper feels at home
rating
Share this article