Album: The Hives - The Death of Randy Fitzsimmons |

reviews, news & interviews
Album: The Hives - The Death of Randy Fitzsimmons
Album: The Hives - The Death of Randy Fitzsimmons
Sweden's punk rock force of nature return with a first studio album in more than a decade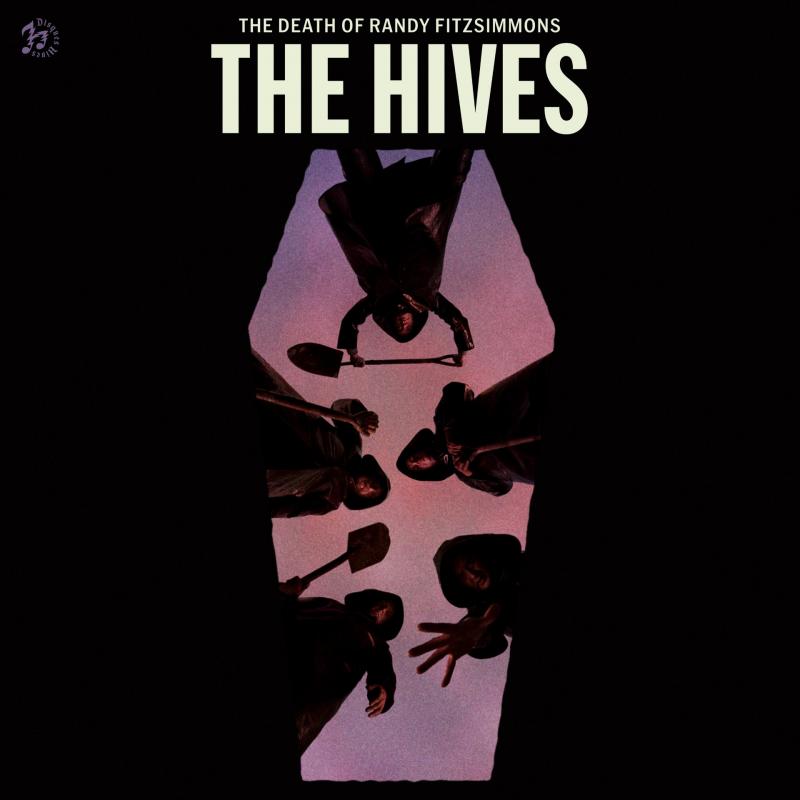 The Hives: rawk and roll
Anyone who has seen the Hives playing live will know that they far transcend their rakish lounge lizards playing garage rock image.
The Hives live are a truly life affirming experience. Their performances are full-on from beginning to end and are not unknown to feature guitarists crowd surfing on their backs while still playing and vocalist, Howlin' Pelle Almqvist brings enough energy to light a city – albeit with plenty of knowing humour. In short, The Hives are about fun and they are about exhilaration. And that's about it.
Clearly expending that kind of energy all the time can be somewhat exhausting. So, maybe it's no surprise that the Hives might want to take a break from the recording studio for a while, if not from playing live. However, over 10 years since the release of Lex Hives, the band came across an album of demos buried in the empty grave of their mythical and mystical mentor Randy Fitzsimmons. And from that raw material has come their new long-player, The Death of Randy Fitzsimmons. Allegedly.
As mischievous as ever, the Hives, with new bass player The Johan And Only, have bashed out another forceful and glorious noise for public consumption. Opening track, "Bogus Operandi" takes off with a squeal of feedback, a burst of adrenalin and the wind in their hair. "Trapdoor Solution" is just over a minute of high-speed punk, while "Countdown to Shutdown" is feral and fizzes like an electric eel. And that's only the first three tracks. Elsewhere, there's the 1950s R'n'B done New York Dolls' style of "Stick Up", the raw swagger of "Crash into the Weekend" and the basic, brutal but absurdly fun "The Bomb" – just to name a few of the tunes on offer.
As Howlin' Pelle succinctly puts it: "There's no maturity or anything like that bullshit, because who the fuck wants mature rock'n'roll?" Who indeed?