Sony PS4 |

reviews, news & interviews
Sony PS4
Sony PS4
Following on the heels of Microsoft's Xbox One, its by gamers, for gamers rival
'Sony PS4': Streamlined gaming power, but little extra to it beyond shinier visuals
One week on from the launch of the Microsoft Xbox One, now it's Sony's turn to launch its "next-generation" console. The PS4's graphical power is undeniable, as is its streamlined simplicity, but like Microsoft before it, Sony are making a simple error confusing better graphics with better games.
Both Sony and Microsoft's new consoles interestingly have radically different approaches. Microsoft's is to create a box that integrates content from all the other boxes under your TV. You'll be able to tweet as you watch a TV show, while simultaneously waiting in the "lobby" for a multi-player videogame to start, all through one controller, one device. Sony, on the other hand, offer a simpler, more powerful, streamlined gaming device.
The motion-sensing camera? You have to pay extra for that. But there's little real demand for games that stare at you anyway. And Sony's PS4 gamepad controller is a thing of beauty. While the raw power of the PS4 is a step, it would appear, ahead of the Xbox One.
Even the social media elements built into this console are entirely focussed on games and gaming. You can share moments (including video that's constantly automatically capturing) with Facebook and even livestream yourself playing to Twitch and uStream services.
The increased power of the PS4, its stripped-down and gaming-focussed simplicity for both games developers and gamers, and Sony's assidious courting of not just mainstream games makers but also tiny "indie" studios gives it the edge over Microsoft and its pricier Xbox One. But that edge could easily be lost depending on which games end up on which consoles exclusively.
The most exciting game of the next generation right now, Titanfall, is a Microsoft Xbox One exclusive – a huge blow to Sony. The next Halo, will also be Xbox One only. Against that, Sony has announced little to get pulses racing, and the launch exclusive titles (to be fair, just like Microsoft's Xbox One launch titles) are utter rubbish.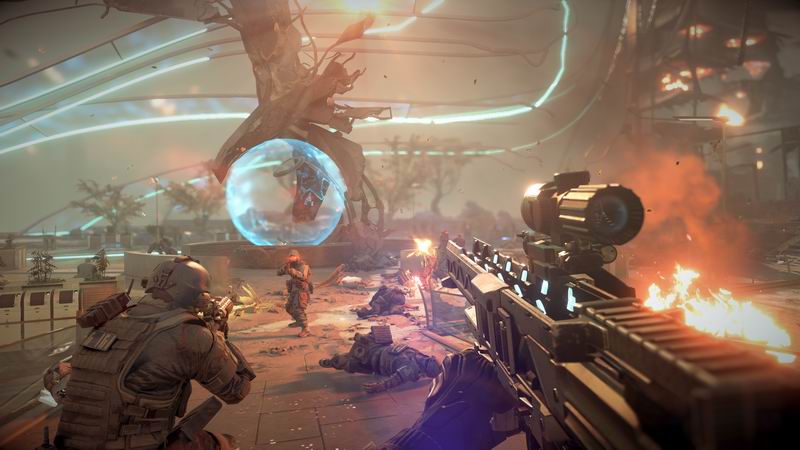 The two "big" ones are Knack, an unforgivably bland action-platformer and Killzone: Shadow Fall. Killzone's always been a second-rate Halo copyist, first-person sci-fi shooter with utterly forgettable enemies. Shadow Fall doesn't buck the trend, but does at least act as a handy showcase for the PS4's shiny, light-splashed visual prowess.
That graphic sheen, that Sony hopes heralds the dawn of the next generation of consoles, is probably Sony and Microsoft's biggest mistake. Until relatively recently, flashier visuals have sold games, and that is still true for a "hardcore" of gamers. But they are now only a tiny fraction of people who play videogames. Others choose to play on the Wii, smartphones and tablets, through their web browser and elsewhere.
This far bigger majority don't want or need new lighting effects or more accurate visual depictions of car wheelnuts. What they want is innovative, exciting gameplay.
There's nothing yet to suggest either Sony or Microsoft truly understand that. Minecraft, probably the most exciting and important game in the last five years looks like glorified, blocky Lego. Until Sony and Microsoft stop pushing visual advances, and instead concentrate on gameplay, emotional and narrative advances, there's little reason to buy a PS4 or Xbox One.