Sócrates review - pain and grief on the Brazilian coast |

reviews, news & interviews
Sócrates review - pain and grief on the Brazilian coast
Sócrates review - pain and grief on the Brazilian coast
A remarkable performance from Christian Malheiros elevates this short slice-of-life study
Wednesday, 09 September 2020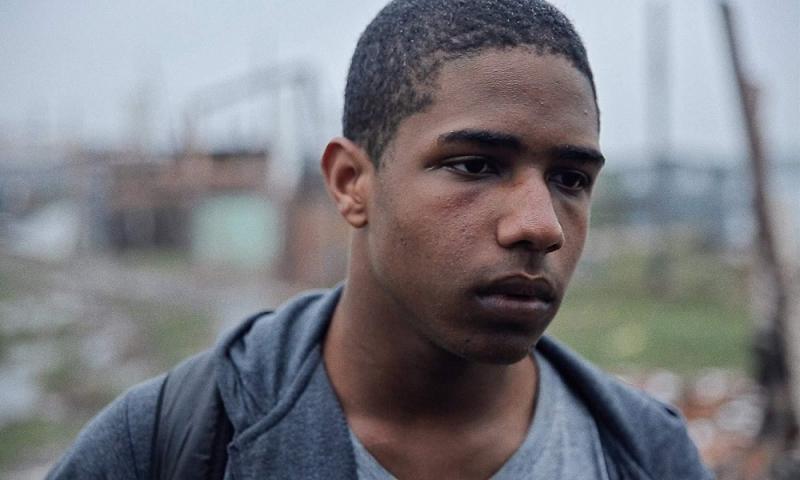 Christian Malheiros as Sócrates
In the course of this short (65 minute) film, 15-year-old Sócrates wanders around Santos, in the state of Brazil's São Paolo, and the nearby coast after the death of his mother, rejected at one point or another by everyone with whom he comes in contact, just as he rejects the worst options.
There's no happiness to be found here – the boy smiles, winningly, maybe twice in the entire film – but some redemption in the passing beauty of the skilful filmmaking and the charisma of the leading actor, Christian Malheiros.
The harsh lessons here are no doubt true to life: the film was made by Alexandre Moratto with the co-operation of 16 to 20 year olds from the Baixada Santista district (to be precise, it is advertised as "the first feature produced by the Querô Institute in Brazil where it was co-written, produced, and acted by at-risk teenagers from local low-income communities, with the support of UNICEF").
It rings true that Sócrates is only tolerated where he can pay, with the exception of a shop where he's made 20 copies of the resumé he hopes to give out for employment, and the owner lets him off a dollar, and that the brief, potentially loving relationship he forms with the troubled Maicon (Tales Ordakji, pictured below with Malheiros) can't last in such a society (you think a gay love story is going to form the backbone of the film, but – spoiler notice – it's just one passing episode in a general drama of pain).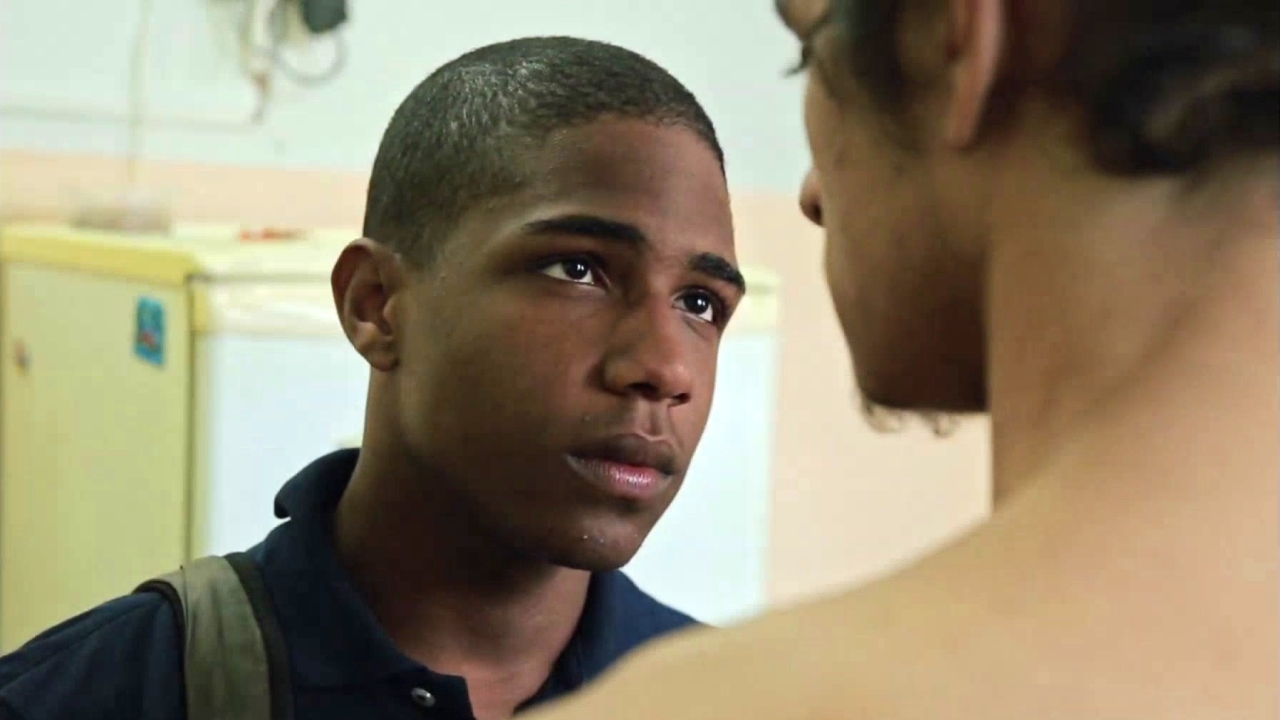 There's poetic economy in the images of the two things that let Sócrates hold on to his dead mother – the comb with hair in it, the ashes over which his feckless father has control. Nature breaking through the wastelands is captured by fine cinematography, and the boy's face is tragic dignity personified. If there's any optimism, it's in his pride that refuses to succumb to a care home or intolerable life with a homophobic father.
Dialogue remains spare throughout, often only hinting at context – maybe all we need to know about Sócrates's name is that it came from his mother (presumably in honour of the Brazilian footballer, not the Greek philosopher) – and raising more questions than it answers: what happened to school (registered work isn't an option as he's underage), and what's the nature of the father's apparently oppressive religion? The music, too, is low level and unobtrusive. Yet you feel it could all have been a bit more fleshed out, leavened by a dash or two of humour, and what the viewer takes away is little more than the memory of a face in grief and anguish.
In cinemas and on DVD now