The Lady in the Van |

reviews, news & interviews
The Lady in the Van
The Lady in the Van
Maggie Smith reprises a celebrated stage role, this time for keeps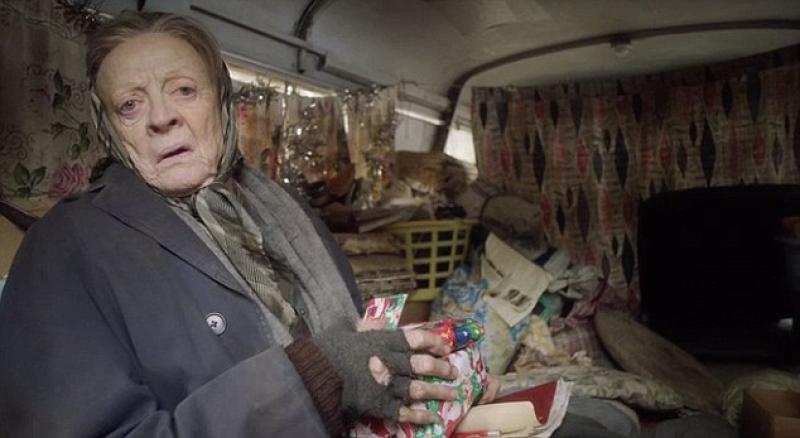 No Dowager Countess here: Dame Maggie as Miss S in `The Lady in the Van'
Maggie Smith is in her element as Miss S in the film version of Alan Bennett's 1999 play The Lady in the Van, her partnership with the playwright-actor one of the defining components of the storied career of the octogenarian dame, whose renown has leapt the decades due in no small part to the Harry Potter and Downton Abbey franchises.
And if this latest exercise in bravura doesn't quite deliver the emotional sucker punch of her solo turn in Bennett's Bed Among the Lentils, which Smith performed on screen and stage, the chance to see a genuine acting legend give her all to the begrimed inhabitant of the writer's Camden Town garden is one worth seizing. Roles like this don't come around too often; nor, for that matter, do women like Miss S.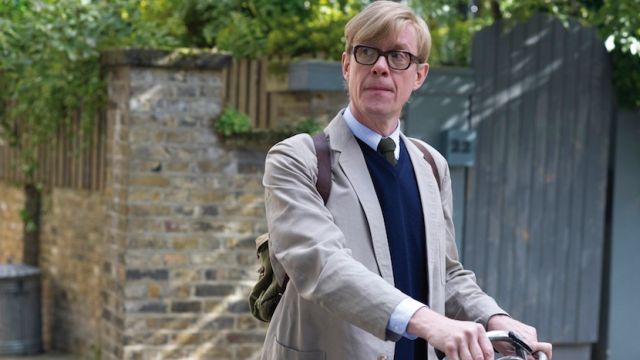 By now, Londoners will surely know the story of the eponymous and singular "lady" (though not in the Downton sense) who became a fixture at 23 Gloucester Crescent, NW1, thanks to the generosity of a playwright who offered the woman space on his property and, by extension, a home – though whether the gesture was entirely beneficent was debated most intently by Bennett himself, who immediately saw in the piano-playing, religiously-minded Mary suitable literary fodder. What more could a scribe want?
In its premiere production at the Queen's Theatre, directed then as now by Nicholas Hytner, the conflicted Bennett was played appropriately enough by two actors – a writer-observer and a writer-participant, a device that dates back at least as far as Brian Friel's Philadelphia, Here I Come! and possibly before that. Bennett's film instead gives both roles to one actor, the inestimable Alex Jennings, who played Bennett only a few years ago in the glorious National Theatre double-bill of Cocktail Sticks and Hymn. (Jennings pictured as Bennett above.)
One's sense of the film as a sort of celluloid old home week is amplified by the brief glimpses afforded Bennett and Hytner's various "history boys" from years past, to cite a previous theatre collaboration between the two that was also preserved on film. Among those alums, James Corden's blink-and-you-miss-it cameo as a Camden market trader included, the most vivid contribution comes from a glinting-eyed Dominic Cooper in a scene that plays with the Bennett character's homosexuality to an extent that Bennett's own play didn't begin to address. (Bennett's screenplay on that front is considerably more candid.)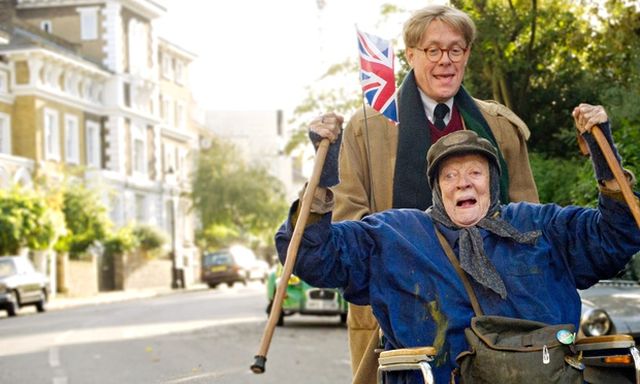 As for the abiding tension of the piece, the push-me-pull-you between the indrawn Bennett and his extravagant and longterm guest has been widened out to make rather more of Miss S's past and to hint at the putative annunciation that she is allowed in the afterlife – that last fillip perhaps one indulgence too many on the creators' part. It comes as scant surprise that Smith understands her character from the inside out, her stooped gait and astringent worldview co-existing with a faith that elicits from this actress some rending moments of silence that purposefully place all the familiar Maggie-isms, delicious though they are, to one side. (I love the idea that Miss S is "insured in heaven", however considerable her transgressions on earth.)
Jennings, in turn, suggests the rage that must have boiled up in the seemingly mild-mannered Bennett at times, and one is more aware in the film than in the play of the temporal ellipses necessary to see this tale through to the end, even when what one really wants to know is how in heaven's name these two opposing personages co-existed on a daily basis for quite so long.
One very real benefit in the film is the communal humour that comes from the other street-dwellers of a pocket of London whose ostensible liberalism is tested by having this smelly old termagant in their midst. Of particular note are Deborah Findlay and Roger Allam, both in wonderful form as neighbours who seem forever to be belting off to Glyndebourne to catch a production of Così. The fact that Allam at this very moment is onstage playing the person, John Christie, who founded Glyndebourne and who saw to the programming of Così constitutes the sort of synergy of which, one imagines, Bennett would heartily approve. Miss S's response, I suspect, would be less polite.
Overleaf: watch the trailer for The Lady in the Van
What one really wants to know is how in heaven's name these two opposing personages co-existed on a daily basis for quite so long
rating
Explore topics
Share this article