John Waters, Shoreditch House Literary Salon |

reviews, news & interviews
John Waters, Shoreditch House Literary Salon
John Waters, Shoreditch House Literary Salon
The director/writer spreads love of life and language at a refreshingly relaxed event
Thursday, 02 December 2010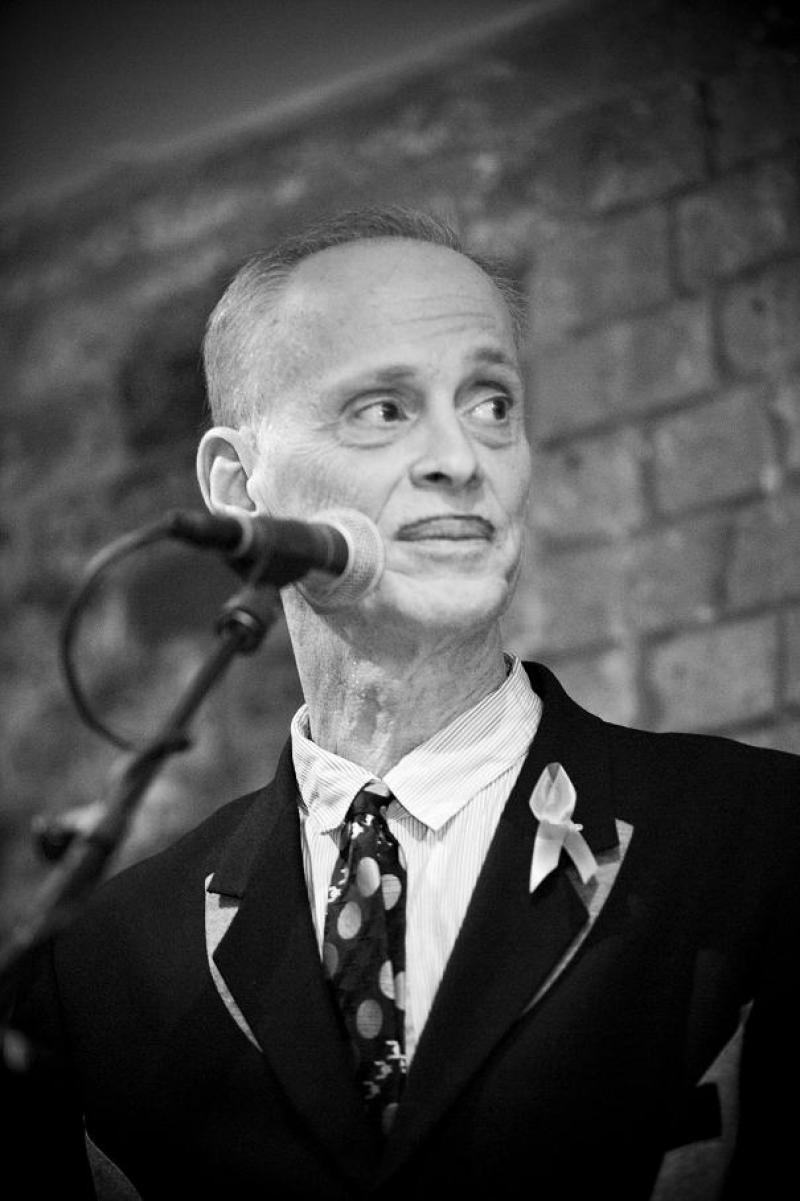 The impeccably turned out John Waters ponders a question of 'sexual anarchy'
I've been to a fair few spoken-word events in my time, and as a rule the more upmarket they are, the worse they tend to get. The bigger the celebrity or cult cachet of an author, the more likely they are to attract a crowd that turn up mainly to be seen basking in their reflected literary glory – pulling theatrical "concentration faces" during the reading then shooting to the bar to network wildly as if the writer were mere sideshow.
So it was with no little trepidation that I braved the flurries of snow to join the scrum of expensively dressed people shouting "I am on the guestlist, I am, I am!" outside east London's prime media members' club, in order to try and see what the Shoreditch House Literary Salon was all about.
And it was with no little surprise that, on finally making it into the building and up to the reading room, I discovered a rather friendly and relaxed atmosphere, with people perched on every available surface expectantly glancing over to the middle of the room where John Waters sat swamped in a vast sofa. When the event's organiser Damian Barr (pictured, bottom, with the authors) tinked a glass to bring proceedings to order, those gathered needed no further encouragement to quieten down and face front. It was perhaps emblematic of the night's ethos that there was no stage, just a couple of stools, with punters risking getting their smart garments grubby by huddling on the floor in front of them like eager schoolchildren at storytime.
Before Waters, we were treated to reading and discussion from Polly Samson (pictured right) and Johhny Woo. Samson, classically vampish in killer heels, read a short story from her new collection – a neatly nested set of narratives of middle-class protest and nameless fear in rural idylls – and engaged in some urbane chat with Barr about authors' fragile egos, Amazon reviewers, and dealing with having a more famous partner (her husband, Pink Floyd's Dave Gilmour, was just along from Waters on the sofa: a gloriously incongruous juxtaposition if ever there was one).
Woo (pictured below) is best known as a drag act – or rather, as he puts it, as "a tranny: it's more punk" - but he is also an engaging raconteur when out of his wig, and exceedingly charming in that particular way that only the extremely handsome can be. His reading of favourite passages from Last Exit to Brooklyn was connected in rather ad hoc fashion to discussion of his own life; it could have been a little formless, but Barr's gently arch questioning belied a steely focus on keeping the night structured and brought it all together expertly.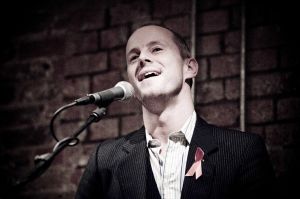 An interval followed in which excellent pizza was handed round – the gathered literati's veneer of sophistication evaporating in an instant as they leapt at the free food – then John Waters took the microphone. The oddly ageless-seeming 64-year-old was wearing a suit with rather punky bold quasi-skeletal appliqué designs subverting its impeccable cut, and quite outstanding geometrically patterned socks. This bears noting, as it was all part of the totality of his image and personality: everything about Waters from his impeccable pencil moustache to his rich and treacly voice radiates assurance in himself as his own greatest creation.
I have always been ambivalent about Waters's films: the wilful trash aesthetic can be truly glorious but can just as often be tiresome. I have no such qualms about him as a writer, performer and cultural figure though – reading a chapter on Tennessee Williams from his new book Role Models, he demonstrated erudition, a very individual sense of discernment, and above all the very real and palpable love for his subject that makes a great biographer. Whether joking about Williams's excesses or talking with deathly seriousness about his belief in rehabilitation – with reference to his Role Models chapter on Manson family member Leslie Van Houten – he spoke as someone whose beliefs and opinions were 100 per cent his own, with the hard-won understanding of a misfit who rejected all received wisdom from an early age and developed his own ethics and aesthetics from the ground up.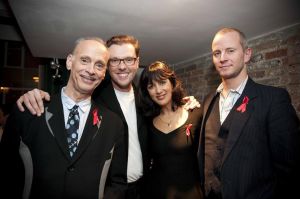 He never – heaven forfend – descended into over-seriousness at any point, though; the pithy lines came thick and fast. On the shallowness of gay culture: "Gay is not enough... but it's a start!" On Williams's autobiography: "What other memoir than his has 'loneliness' listed in the index?" On no longer taking LSD: "Maybe I should catch up with the times. Maybe I should try 'Meow Meow'. They say it gives you a nosebleed... Well... it's a look!" The Broadway-fication of Hairspray may have taken Waters right into the mainstream, but he remains a troublemaker at heart, in love with the pop-culture chaos and "sexual anarchy" of the Jackass movies and TV series, always looking for the next thing that can upset preconceptions and make society more accepting of malcontents and square pegs.
All of which explains why last night was not only bearable but joyful. No matter how upmarket or important anyone in the audience thought they were, in the face of Waters's oddly innocent enthusiasms, they became enthusiastic too; just as he is an unashamed fan of all the people, heroic and horrible, in Role Models, so he makes it easy for anyone to be a fan of him. Kudos must go to Barr and the Shoreditch House Literary Salon for making the event run so well, but it was truly made by the sheer love of life and language that Waters spreads like some benevolent disease.
Maybe I should try "Meow Meow". They say it gives you a nosebleed... Well... it's a look!
Explore topics
Share this article