DVD: Leviathan |

reviews, news & interviews
DVD: Leviathan
DVD: Leviathan
Andrei Zvyagintsev's tragicomic portrait of Putinism in action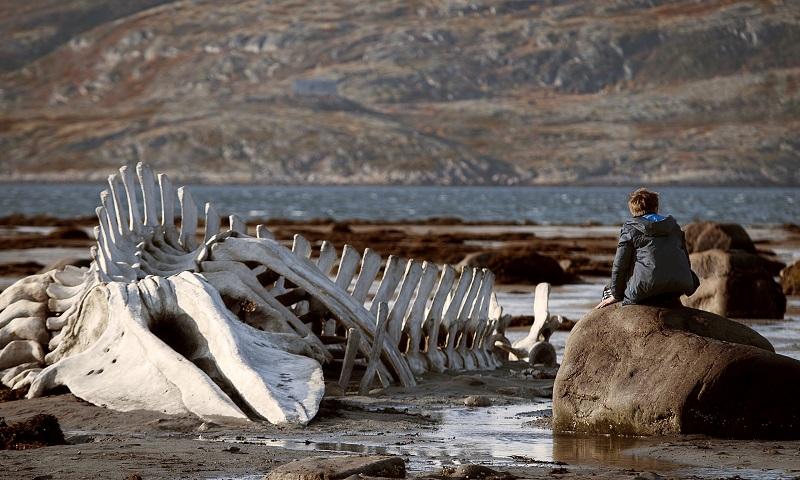 Levaithan: Russia stripped bare
Leviathan is an urgent film about corruption in Putin's Russia and you should make sure you see it. The story has an elemental simplicity: the remorseless state, in collusion with the church, sets out to crush the blameless individual citizen with the brutal use of the police and the courts. It is remarkably beautiful to look at, and acted with valiant truthfulness (and a lake of vodka).
Perhaps the Academy's voters missed a geopolitical trick in not anointing Andrei Zvyagintsev as this year's best foreign film.
Don't expect to have a good time: this Russia has no truck with happy endings. For all the hints of rambunctious comedy along the way at the expense of the bloated and idiotic, there is only one possible outcome from the moment sozzled local mayor (Roman Madyanov) turns up at the front door of Kolya (Alexei Serebryakov), the local handyman whose land he plans to grab. His symbolically open-plan house is violently dismantled by a mechanical digger shot like one of Spielberg's saurians. More slowly, Kolya's life and very personality is disassembled piece by piece.
For the splendour of Mikhail Krichman's cinematography, which bathes in the enigmatic northern twilight of coastal Russia, it really should be seen on a larger screen. For the DVD you get good extras. A gnomic making-of documentary is purely observational, with no voiceover or interviews; it includes the creation of the beached whale skeleton that is the film's most resonant image. There's also an interview with Zvyagintsev. Amazingly, he had only six days with actress Elena Lyadova, and yet her melancholy presence as Kolya's second wife – even when absent – suffuses the film's entire 135 minutes. The director reveals that he'd never heard of Hobbes's tract of the same name when he and Oleg Nemin embarked on the script. "It was a pretty pretentious decision to call the movie Leviathan," he says. His masterpiece more than earns the right to claim kin.
Don't expect to have a good time: this Russia has no truck with happy endings
rating
Share this article