Sylvie Guillem on resurrecting Marguerite & Armand |

reviews, news & interviews
Sylvie Guillem on resurrecting Marguerite & Armand
Sylvie Guillem on resurrecting Marguerite & Armand
Is Ashton's tragic ballet for Fonteyn and Nureyev untouchable? Sylvie Guillem thought not
Tuesday, 19 February 2013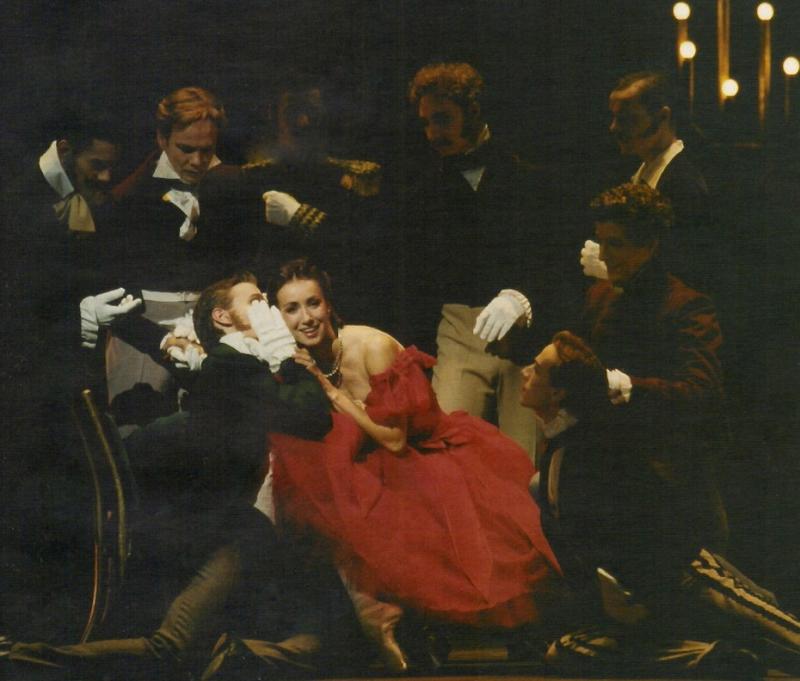 Après moi le déluge: Guillem's Marguerite breached the dam of history
There's grand larceny afoot in the Royal Opera House. Two of today's stars are stealing Fonteyn and Nureyev's signature ballet, and they're leaving some spectators' cherished beliefs shattered in pieces around them.
On Thursday, for the last time,
Marguerite and Armand
will be danced as a farewell to the Royal Ballet by its departed favourites, Tamara Rojo and Sergei Polunin, whose interpretations of the dying courtesan and her tragically hotheaded young lover have shown the heights that ballet can reach in deceiving spectators with purple romance.
The ballet was created by Sir Frederick Ashton exactly 50 years ago for the legendary Margot and Rudolf and it was believed that it would die with them - that nobody else could ever tread onto their hothouse emotional turf with sufficient magnetism and mystique. When it was resurrected in 2000 for the then Royal Ballet superstar Sylvie Guillem, the idea was greeted by some as a desecration of a tomb. There was also a rarely spoken doubt whether the ballet itself was choreographically up to scratch, or whether Ashton and his two stars had pulled off a con trick with nothing more than celebrity blaze and hot air.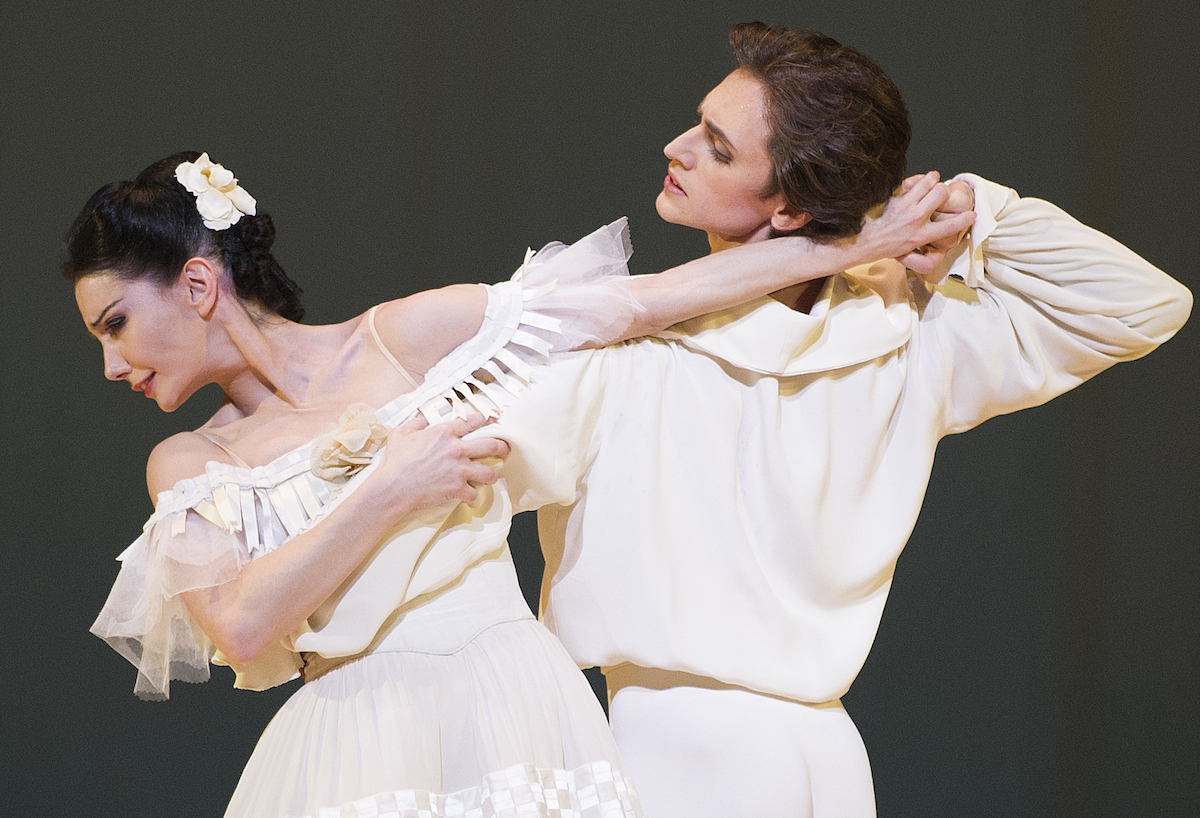 Rojo and Polunin, like Fonteyn and Nureyev, and like Sylvie Guillem, bring a news backstory with them that juices up the onstage drama. Polunin was the renegade young star who fled the Royal Ballet last year, garlanded with every possible opportunity. Rojo is the prima ballerina who resigned at her peak a few months later to become English National Ballet's ballerina-director. (Picture of Rojo and Polunin by Bill Cooper/ROH)
Both left without proper farewell performances with the Royal Ballet - and this finale is proving a memorably effective one for both of them, he proving that he has gained maturity away from London, she showing that she retains every power to devastate her Covent Garden public with her dramatic artistry, particularly when partnered by Polunin. (You will find many balletomanes sobbing into their hankies at seeing so rare and astounding a partnership end barely as it had begun.)

Marguerite and Armand's two succulent-seeming roles are now drawing the world's superstars. The Bolshoi's Svetlana Zakharova will do it with Polunin in Russia later this year, Nina Ananiashvili recently performed it in Georgia, and the Mariinsky's Uliana Lopatkina and Andrei Yermakov filmed a mopey take on it last year for a TV ballet contest, all Russian tendrils and prim sentimentality.
What is left unproven is whether this ballet has the choreographic muscle to resist the kind of eternity that Ashton dreaded, soaked in treacle and snatched like a trophy by senior ballerinas yearning to wear the fabulous Cecil Beaton dresses. It has no specific choreographic guardian assigned to it to ensure that Ashton's potent pillule doesn't turn into artificial sweetener.
Such doubts - and a certain public pressure - were on Sylvie Guillem's mind when she took to the stage for the ballet's resurrection in 2000, having refused it three times on just those grounds. When I interviewed her for The Daily Telegraph she explained how everyone involved knew they were entering an artistic minefield.
Above: Rudolf Nureyev and Margot Fonteyn, the ballet's original performers in 1963 (photo Frederika Davis)

Daily Telegraph, 26 February 2000 - 'Following in Fonteyn's footsteps':
There will never again be a ballet like Marguerite and Armand. Attended by "enough publicity to win a general election" on its premiere in 1963, according to the leading critic Clive Barnes, it starred the two greatest superstars of the 20th century, created for them by one of the greatest choreographers in history.
Wherever Margot Fonteyn and Rudolf Nureyev danced it, people saw the love story not only of the courtesan Marguerite and the hopeful young Armand, the protagonists of Alexandre Dumas's evergreen tragedy La Dame aux camélias, but also (they fancied) of Margot and Rudi themselves. She, a sophisticate of impeccable but declining glamour; he an ardent youth rekindling her with his irresistible passion - the affair summed up in 40 minutes of unbelievably romantic dance by Frederick Ashton and wildly romantic music by Liszt.
After the pair's last performance - in Manila, for their friends Ferdinand and Imelda Marcos in 1977, when Fonteyn was 58 - it was seen no more. By then it was unthinkable that anyone else could ever dance what was almost a private ritual. Ten years later, the ageing Rudolf Nureyev asked his new young protégée at the Paris Opera Ballet to come to his gorgeous apartment to watch the video.
He was like a kid in front of something that he is dreaming about
"He was like a kid in front of something that he is dreaming about," the protégée recalls, in her clear, French voice.
"He was so happy to show it to me. He was like this in front of the TV." And Sylvie Guillem, ballerina extraordinaire, artiste provocatrice, hunches down in a concentrated, staring ball. Nureyev loved that ballet, she says. "Because of Margot, and because of Sir Ashton [sic]. Because it was for him and for her, and by someone he admired so much."
And now this ballet is about to be for Sylvie and Nicolas - Guillem and Paris Opera Ballet's star, Nicolas Le Riche, who is coming to London for the revival by the Royal Ballet on their forthcoming Ashton Revisited programme.
Is it heresy to revive it, given Ashton's stated belief that he could see no one else dancing it? And will it be a travesty too, with Guillem in Fonteyn's sacred role?
Guillem says patiently that she is prepared for the worst. "I can't stop it and I can't avoid it. People will be against it. I had a letter already from someone saying that I shouldn't do it, it's for Margot and Rudolf only."
I have searched in vain through the biographies for any unambiguous interdict by Ashton on the afterlife of Marguerite and Armand. He was famously insecure about his ballets, and undoubtedly felt that its purple romanticism could be pulled off only by the two originators (although Lynn Seymour and Christopher Gable were the understudies).
And yet, as Guillem points out to me, choreographers can destroy their ballets if they want to. Ashton did not. And if she and Le Riche can show that Marguerite and Armand has choreographic legs, they will have returned something immensely precious to the Royal Ballet's repertory, and erected a living monument to its creators - as Giselle is a living monument to Carlotta Grisi. But it took several years' persuading by the Royal Ballet's director Anthony Dowell for her to see this point of view.
"The first time they asked, I knew only the film and it was such a strong image of Margot and Rudolf that I thought, 'I can't, I am too young,' and it was too soon after the death of Margot and Rudolf in 1991 and 1993. They asked me again, and I said no again.
"And the third time was the right time. I read the book, I read the play, and I discovered it was much better to have more information than just to rely on what you have heard. You research, then you can make a wiser decision. People only think about the story as Margot and Rudolf, not the story of Marguerite and Armand. But when you know the characters in the story, you can have any interpreters."
Margot was wonderful in it, but she had her way of doing it, and I was going to listen more to Marguerite herself
At 35, draped in puffy black duvet trousers and a scraggy little vest in her dressing room, Guillem is still the fabulous blend of overgrown urchin and chic catwalk beauty that she was when she stormed into London 11 years ago, running out on the furious Nureyev and Paris Opera Ballet because she wanted to call her own shots.
On stage, it's the elongated, racy lines of her limbs, the breathtaking elasticity and almost indecent sexiness that grabs a newcomer's eye. They are not the prime qualities of Fonteyn's vulnerable, fading Marguerite. Guillem decided early on not to watch the video: "Because Margot was wonderful in it, but she had her way of doing it, and I was going to listen more to Marguerite herself."
In Dumas's novel, Armand gives Marguerite a copy of Abbé Prévost's Manon Lescaut, a cautionary tale about another courtesan. That story was itself rendered into ballet by Kenneth MacMillan - and Guillem's memorable incarnation of Manon can be seen at Covent Garden immediately after the Ashton. Marguerite, she says, has more conscience and sensitivity than the libertine Manon, but in both ballets interpretation must begin with naturalistic character-playing rather than classical dance challenges.
I watched Guillem and Le Riche rehearse, and suddenly found myself in tears at Ashton's exact insights into two people's overwhelming love - the way a hand is taken, the dizzying lifts, the heartrending death. Guillem, not an uncritical fan of Ashton, claims to see a much richer choreographic text than she at first suspected.
"Of course, it's not big technique, but I like it. I find it very beautiful, and I don't feel stuck in the choreography. It's not easy to do, huh? It looks like nothing, because it is all partnering. But there are tricky things."
Listen to Martha Argerich playing the opening part of Liszt's piano sonata in B minor
Grant Coyle, the notator of Ashton's choreography, told me Guillem is being "very good" and learning every step as written, not altering them to suit herself, as she has been known to do. "Mademoiselle Non" seems to have mellowed. She stands in line for the masseur. She lets people other than her photographer lover Gilles Tapie take her picture (indeed, she even takes her own - see the startling display of nude self-portraits in this month's French Vogue). She has just signed up for another five years at the Royal Ballet - quietly, without fanfare.
"I do have a terrible image, it's true," she says, smiling. "But it doesn't matter because the people I work with know that it's not true. They know who I am, and why I am like that, and the quality I can offer... You know, I walk quite quietly in the corridor here, and I never bite anyone. Not yet."
My impression was that this revival means something personal to Guillem, as a homage to her mentor, Nureyev, just as he felt the work to be an expression of his own feelings for Fonteyn and Ashton. He longed for Ashton to make more ballets for him, but he would not. "I can't control him in anyway," the choreographer complained.
Nureyev once sent young Sylvie to plead with Ashton to allow Paris Opera Ballet to perform Ondine, another Fonteyn vehicle. "Once again, I think Rudolf wanted it because of Margot. Honouring her. I think it was like paying homage to her, at a difficult time, because it was when she was really sick." But Ashton mistrusted Parisian tastes: "They'll call it English goo," he feared.
It would be poetic justice if this revival brought Ashton and Paris together at last. If anyone can fill Fonteyn and Nureyev's shoes, it is the partnership of Guillem and Le Riche - and if they take Dumas rather than the ballet myth as inspiration, that can only be an advantage.
Rudolf was great as Armand. My role is not to pastiche him but to do something with this boy who is torn between his feelings
"I am intimidated, and yet it's like a challenge," the 28-year-old Le Riche told me. "It's a wonderful ballet and I am honoured to do it. Rudolf was great in this role [Armand]. My role is not to pastiche him; my role is to do something with the ballet and with Armand, this boy who is torn between his feelings."
Guillem tried out two junior Royal Ballet men as an alternative Armand, but has settled for the Byronic Jonathan Cope, her regular London partner, who is doing two performances this run, and more in the Royal Ballet's summer season.
There will remain those opposed to the revival, and yet the only way to judge it will be by the persuasiveness of its reinterpretation. Much love is being poured into it, to honour, not to upstage, the geniuses who created it. And as Dumas closed his story: "Marguerite's history is an exception... Had it been a commonplace, it would not have been worth writing down." That goes for Ashton's ballet too.
I had a letter from someone saying that I shouldn't do it, it's for Margot and Rudolf only
Explore topics
Share this article