Panti: High Heels in Low Places, Soho Theatre
Panti: High Heels in Low Places, Soho Theatre
Drag artist tells her charming and funny story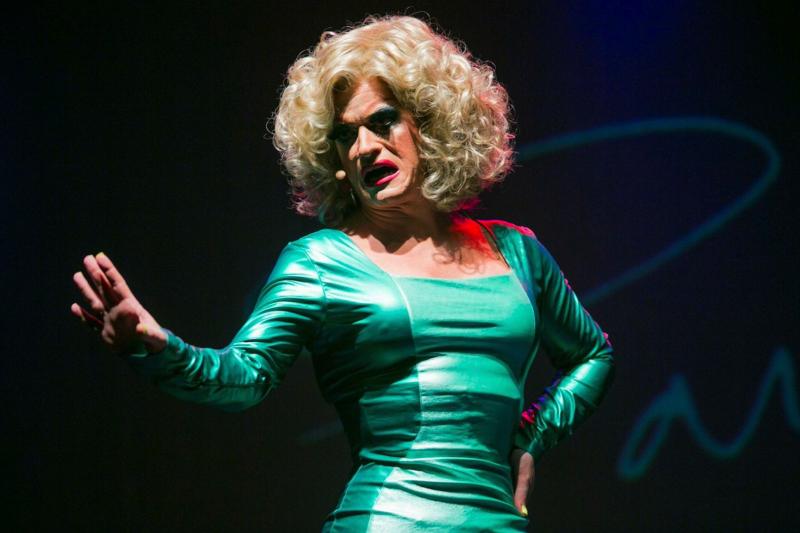 Panti recounts how she went from Dublin cabaret artist to Irish national treasure
Panti Bliss is not a name on many people's lips outside Ireland, but over the past year she has gone from little-known club performer to self-described "accidental activist", and this utterly charming, funny and touching show tells her story.
Panti (aka Rory O'Neill) is a drag artist who runs her own club in Dublin. Early last year she appeared on a chat show on Irish national broadcaster RTE, during which she made some innocuous remarks about people campaigning against equal marriage, calling them homophobic. The parties sued, RTE cravenly gave in and paid damages, but a national debate was sparked around what was called "Pantigate". Reaction to it and a heartfelt speech that she later made, which has gone viral on the internet, have given her national treasure status.
There are some technically brilliant set pieces
In a wonderfully self-knowing show, Panti maintains the construct that we, the low-rent Soho audience, wouldn't normally be the kind of people a national treasure like her would hang out with. She proceeds, in the very best Irish storytelling tradition, to tell her tale about how a Dolly Parton lookalike goes to being a sought-after commentator on politics. She also throws in non-Pantigate-related anecdotes (some of them extended) about her HIV-positive status, straight men's obsession with sport, and a terrific one about meeting Madonna at an Irish funeral.
There are some technically brilliant set pieces too, about homophobes ("people who believe that when two lesbians kiss an angel dies"), the gender/sexuality continuum, the body fascism that dictates women must dress in "often uncomfortable and painful" clothes and make-up but that men may not and, most memorably, why she is not a female impersonator in the way Dame Edna Everage is. Rather Panti is a "gender discombobulator", and is creating something other.
Panti has a great rapport with the audience, and there's much fun with which apps they have used to meet their dates. The show is educational too; I never knew there were such people as tranny-chasers (silly of me, I know) – "straight" men who want to have sex with Panti when she's in full slap but who freak out when she morphs back into Rory.
There's occasional rather jarring coarseness and the odd dip in pace, but otherwise this is a most individual 100 minutes of comedy; it's beguiling and really rather inspiring about how being true to oneself can have impact on others' lives. Oh and it's bloody hilarious.
Panti maintains the construct that we wouldn't normally be the kind of people a national treasure like her would hang out with
rating
Explore topics
Share this article