Jayde Adams, Soho Theatre review - witty celebrity takedown |

reviews, news & interviews
Jayde Adams, Soho Theatre review - witty celebrity takedown
Jayde Adams, Soho Theatre review - witty celebrity takedown
Bristolian examines fourth-wave feminism in the Instagram age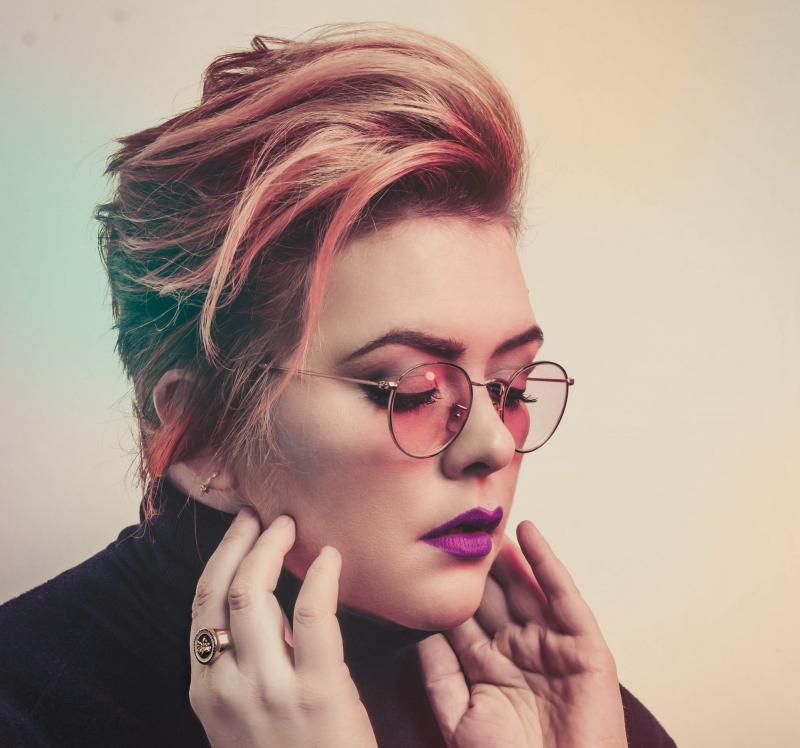 Jayde Adams: her greatest comedic weapon is blunt, cold-eyed honesty
No more glitzy and glam musical shows for Jayde Adams, the comic tells us at the top of the hour. Now, after a few years in the business, she wants to be taken seriously (or seriously enough to host Crazy Delicious on Channel 4), so the sequinned Spandex has gone into storage – "no more camel toes" – and she's popped on jeans and a black turtleneck.
In The Ballad of Kylie Jenner's Old Face she has something serious to say, and people will listen because of that black jumper, as previously modelled by Angelina Jolie. It screams earnestness. Actually, Adams does have something serious to say, about fourth-wave feminism, social media and how Instagram can have a pernicious effect. She has taken a pop at Beyoncé in previous shows and does again here, but new is a masterly takedown of the attractive actor/presenter Jameela Jamil writing a book about body positivity. Adams drily offers a version that she might do herself.
Adams, a Bristolian whose greatest comedic weapon is blunt, cold-eyed honesty, exposes the cruel contradictions of celebrities selling an Instagram lifestyle that their fans can never achieve, only aspire to while buying their merchandise. She also takes aim at the venality of social media more generally, even if she rather undoes her argument about online harassment by recounting her own experience (including a death threat), which came after Adams posted a less than kind comment about a member of Little Mix. The notion that you reap what you sow isn't explored here.
Adams mercilessly guys celebrities who use feminism – or their version of it – to build a brand that too often destroys girls' self-esteem. Life is full of trials and tribulations, she says, and overcoming them is what what turns girls into strong women, not a super-expensive lip gloss sold by one of the abundance of Kardashians and Jenners.
If that makes the show sound dull or worthy, it's anything but; Adams is a natural wit (likening Beyoncé and Jay-Z to Wallace and Gromit will never leave me) and the laugh count is high as she makes her case. And she offers very funny accounts – of growing up with a more attractive and more talented older sister, and a toe-curlingly embarrassing visit with her boyfriend to a Michelin-starred Paris restaurant – to illustrate her point about discovering real confidence from within, rather than from some celebrity mantra.
The pace dips in the last third and frustratingly, after the intelligent and thoughtful set-up, Adams doesn't offer much of a conclusion other than "be nice". But this is a laugh-filled hour and worth catching.
Jayde Adams is at Soho Theatre, London until 8 February; then touring until 26 April
Adams is a natural wit and the laugh count is high as she makes her case
rating
Explore topics
Share this article