Sunday Book: Helen Dunmore - Birdcage Walk |

reviews, news & interviews
Sunday Book: Helen Dunmore - Birdcage Walk
Sunday Book: Helen Dunmore - Birdcage Walk
History from below in a commanding novel of revolution and romance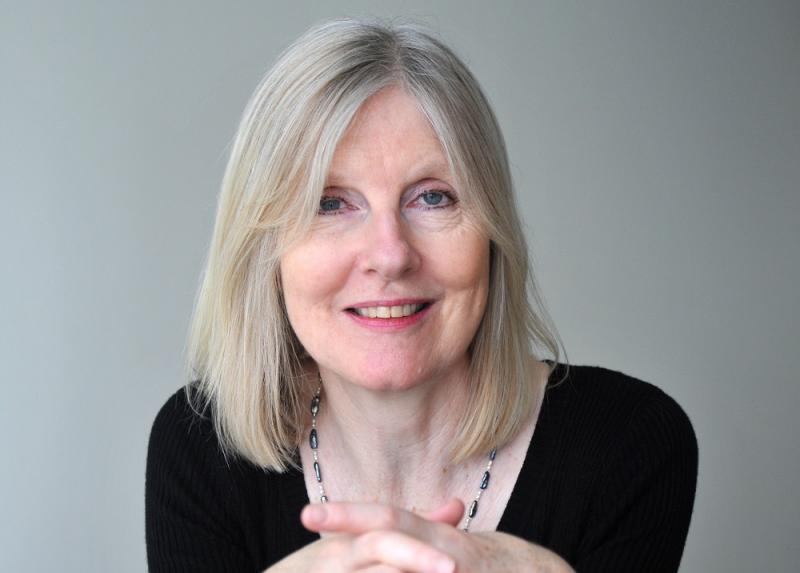 The 'gifted, generous' Helen Dunmore
Birdcage Walk in Bristol really exists. It runs under an arched canopy of branches though a long-disused graveyard in Clifton. At this eerie spot, all that remains of the blitzed church of St Andrew's, rosebay willowherb grows waist-high but "no one lays flowers here; no one mourns".
Throughout her career as novelist and poet, Helen Dunmore has woven garlands for the forgotten dead. Her consistently fine fiction – and, over 15 novels, her standards have never lapsed – happens in the margin or hinterland of great events. Angles of vision shift so that war, revolution and upheaval thunder in the wings while ordinary people – above all, women without rank or riches – strive to safeguard a decent, even a free, life for themselves and their loved ones. Whether in the Russian-occupied Finland of House of Orphans, the Nazi-bombarded Leningrad of The Siege or the closed and deceitful post-war England of Exposure, Dunmore draws on all her lavish talent for the recreation of period, place and atmosphere to flesh out "history from below". As she makes clear in an Afterword, "I wanted to write about people whose voices have not echoed through time and whose struggles and passions have been hidden from history."
In Birdcage Walk, she comes home to her own city of Bristol. Here, in 1792 and 1793, local radicals cheer on the progress of the French Revolution. Meanwhile, on the slopes of Clifton, speculative developers invest in a property boom that sends elegant neo-classical terraces – more covetable today than ever – marching across the downs. Around these twin movements her plot pivots. Lizzie Fawkes, her young heroine, comes from a radical family of campaigners and pamphleteers. She has grown up to the smell of "wet ink" as her feminist mother Julia ("Mammie") defies prejudice and poverty to preach liberation and equality. "Mammie's voice talking of liberty was my lullaby." Many will remember a Mary Wollstonecraft; some may recall a Mary Hays (author of feminist novels in the 1790s). Dunmore seeks to undo the oblivion that covered their sisters-in-arms, and break "the endless silence which surrounds our brief lives".
As "the news from France darkened", the "brilliant sunshine" of the early Revolution gives way to massacre, terror and the new tyranny of the guillotine. For Mammie, her pompous but good-hearted consort Augustus, their devoted housekeeper Hannah, and Lizzie herself, "The success or failure of the revolutionary forces was our success or failure too." Now, atrocity by atrocity, Lizzie turns against "this shadow-boxing with great events". She seeks a more authentic transformation in her own backyard.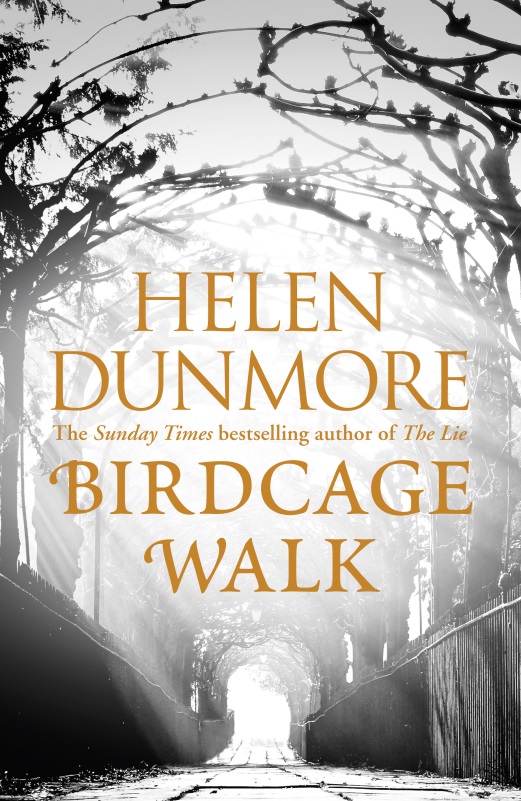 In Bristol, Lizzie's half-revolt against the radicals' closed, self-righteous circle has driven her into the arms of her husband, property developer John Diner Tredevant. Anyone who seen liberal, idealistic parents horrified by a child's choice of partner – anyone who has been that parent, or that child – will testify that Dunmore gets it exactly right for 2017 as much as for 1792. "Diner" is a bluff, dour, self-made wealth-seeker, "clever and capable" but also volatile and possessive to a scary degree. Anxious but defensive, Lizzie insists to her critical family that "He acts. He makes his mark. He wants to build rather than destroy. Is that so very wrong?"
In Bordeaux, where he worked before the Revolution, Diner acquired a French first wife, Lucie. She has mysteriously died. These conscious echoes of Charlotte Brontë (Jane Eyre), Jean Rhys (Wide Sargasso Sea) and Daphne Du Maurier (Rebecca) introduce a sinister Gothic note - a cult genre during the 1790s, after all. It recurs alongside the revolutionary theme, and shadows the tale of Lizzie's quest to understand herself and her environment. We grasp that the first Mrs Tredevant will – somehow, in some form – return to haunt this story.
Birdcage Walk takes its time to make good on promises of suspense. Two teasing frame-scenes – one set in the present; the other in the "thick dark mass of forest" on the far side of the Avon Gorge – hint at dire events that do not quickly come to light. Most readers will not mind, as Dunmore roots Lizzie's gradual self-discovery so vividly in the harsh, often harrowing, life of the city and the era. As ever in her work, the daily battles of women to keep themselves and their families out of harm's way prove as dramatic - and traumatic - as any foreign tumult. Male readers who fancy themselves as tough-guy aficionados of Chuck Palahniuk or Irvine Welsh at their most gruesome should sample her drawn-out scene of a difficult childbirth and its dreadful outcome. On such terrain, Dunmore is matchless. Poor folk will always face enough pain and grief at home.
As for Diner, the prospect of war with France wrecks the Bristol property market – this actually happened in the 1790s – and he faces bankruptcy. Half-finished, the proud palaces of Clifton will stand "in a roofless spectacle of ruin". The last scales fall from Lizzie's eyes. A terrifying boat-trip with her raving husband through a frozen landscape steers the novel towards its scalp-tingling climax.
Arguably, Dunmore takes a risk in mixing well-researched historical realism with such livid slices of Gothic romance. But these episodes suit her period, and her people. In imagination, perhaps in reality, blood may flow along the Avon as along the Seine. The Afterword, almost an apologia for her whole career in fiction, affirms Dunmore's faith in the quiet heroism of ordinary women: "their gestures, jokes, caresses, strength and courage". For the many devotees of this gifted, generous writer, it also holds a final shock.
Birdcage Walk by Helen Dunmore (Hutchinson, £18.99)