Nicole Flattery: Nothing Special review - returning to the Factory |

reviews, news & interviews
Nicole Flattery: Nothing Special review - returning to the Factory
Nicole Flattery: Nothing Special review - returning to the Factory
The social isolation of Andy Warhol's typist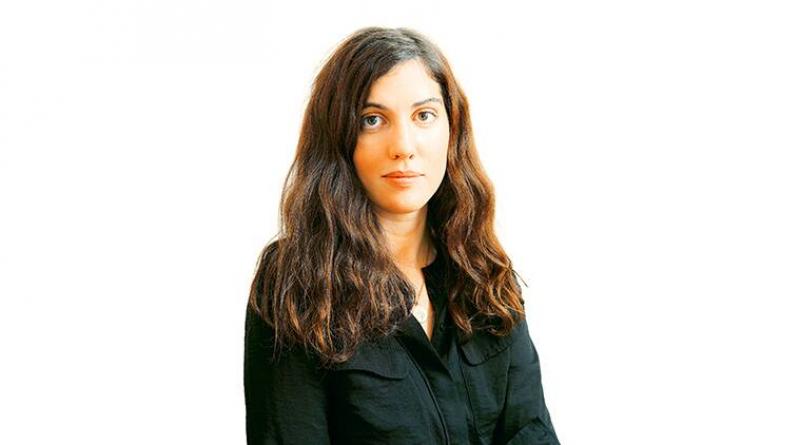 Nicole Flattery takes the shine off stardom
It seems that Andy Warhol's Factory – silver-dusted and populated with tragic, drug-addicted minor celebrities – will always have its draw. The Factory was the Pop Artist's studio workspace, established in various locations over its 24-year life-span.
It was also the site of his infamous, celebrity-studded parties. Its glamour, no matter how poisoned and fleeting, has been attractive to the art world and beyond ever since its inception in 1963. We see its flaws but are still fascinated, returning to it again and again, as Nicole Flattery does here, to poke and prod at its occupants.
Nothing Special is Flattery's first novel (she has previously published short stories), but its seediness and world-weariness is evoked well – an echo of such disillusioned classics as Catcher in the Rye and Of Human Bondage. Flattery's story follows Mae, a teenager who drops out of school after falling out with her friend. Mae wanders around department stores, finding her way to the Factory after a humiliating first sexual encounter. She is a difficult, spiky, occasionally unpleasant character, but her nastiness is, to some extent, explained by her family history: her mother is an hostile alcoholic, her substitute father a man called Mikey who, whilst supportive, is in need of support himself.
Mae finds purpose at the Factory in typing up tapes that Warhol and a Factory regular, Ondine, have recorded. These pages later became a, A Novel, the artist's rambling 1968 text, following the life of the Factory (specifically that of Ondine) transcribed by four typists. Her story has some echoes of truth in it – Warhol did indeed employ teenage students to type the novel. But Flattery spins this story out further. Mae becomes fascinated by Ondine but remains largely detached from the key figures of the Factory, orbiting distant stars, attending their parties but never getting an invite to the after-parties. Warhol himself turns up only halfway through the book. But nevertheless he creeps into the text in silver dust, blue sky, and the flat, flawed brightness of others. These Pop Art motifs appear throughout, and elements of his own character sneak into others – his loneliness, his desperation, his desire to belong.
Mae's dislocated, lonely life mirrors Warhol's own isolation amongst others – at one point Mae reduces him to just a pair of blue jeans, devoid of a body and therefore of hyuman connection. Both have a dinginess, as well as a subliminal knowledge that they are not part of the world they inhabit. Flattery captures this perfectly: her novel itself is a cold book, always keeping even the reader at a certain distance, complicating our attempts to empathise with Mae. Even when we might feel sorry for her, she expresses hatred or distaste, or an extreme pettiness that makes her difficult to like. This can sometimes detract from the experience of reading the text as it guards against meaningful connection, but it is something that is integral to the novel's structure.
Flattery also skewers the familiar trope of a plain girl who comes into the court of a star before shining herself. Mae's life is beset by frustrations and disappointments – she never gets over the resentments she has from the book's beginning, her close female friendship is formed only to dissolve, and she comes close to a world that could potentially change her for the better, but instead casts her out. The reader sees that, as with the Factory and its attractions, all this is just a construct, a story that is ultimately purely fiction. Shelley, her friend at the Factory, is as corrupted and false as the rest of its denizens. Mae can never truly remove herself from what she is, even when she relocates to the other side of the country.
Nothing Special, whilst it treads familiar ground, never lets the reader rest or settle into assumptions about its subject and its characters. Instead, it turns over and examines the hollowness of lives that we admire, but can never approach. Though, at times, even the reader is kept at arm's length, the novel, like its protagonist, is as compelling as it is capricious, expert in its ability to frustrate and fail expectations.