Lydia Sandgren: Collected Works review - the mysteries that surround us all |

reviews, news & interviews
Lydia Sandgren: Collected Works review - the mysteries that surround us all
Lydia Sandgren: Collected Works review - the mysteries that surround us all
A work of realist Gothenburg that holds the truth at bay, ably translated by Agnes Broomé
Sandgren explores the strangeness of commonplace lives
Lydia Sandgren's debut novel, Collected Works, a bestseller in her native Sweden, has now been translated by Agnes Broomé into English, in all its 733-page glory. An epic family saga, it has flavours of the realism of her countryman, Karl Ove Knaussgard, more than a hint of emotional American big hitters like Jeffrey Eugenides or Jonathan Franzen, and something of the twists and turns of a chronicle like War and Peace.
The novel begins with Martin Berg, a Gothenburg publisher, enigmatic and adrift in a sea of papers. We then cut to his daily life at an unknown point in time, from which the narrative begins to shift between his "present" and his past, starting with his childhood. By moving through his life like this, we pick up the threads of other people's lives, which are followed and at times become a new focus. First there is Martin's wife, Cecilia, who walked out years ago and hasn't been seen since. Then their daughter, Rakel, who is lost in another way: a lonely, eternal student, she has – metaphorically rather than physically – been missing for a long time. She's a lonely, eternal student.
In fact, everyone feels unmoored in Collected Works, either trying to find their place in the world (like the young Martin) or almost always at sea (as with Martin's best friend, the tortured artist Gustav Becker – another character at the novel's moveable centre). At its heart is the mystery of Cecilia, but each character becomes, in every sense, difficult to read: so many wandering enigmas, full of secrets and obscure motivations.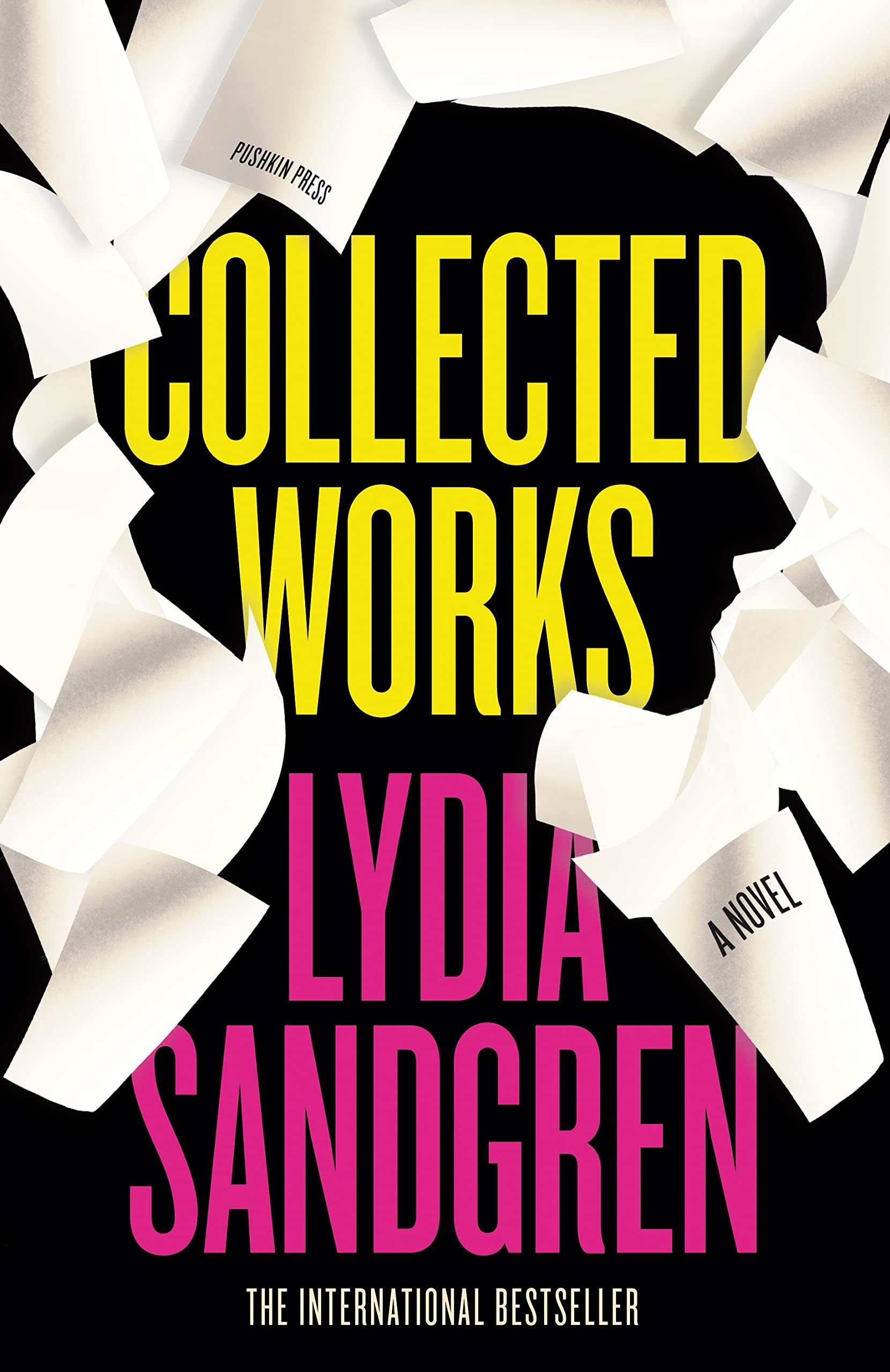 Collected Works, like the recent excellent adaptation of Fleishman is in Trouble, is a study in how we make assumptions about those around us (and in our reading experiences), particularly when it comes to divorce or a separation. At the beginning, it is easy to side with Martin, who has been left to raise Cecilia's and his three children single-handedly. But things are rarely so certain, and Sandgren has constructed a novel of deep suspicion, to the point at which we question our own capacity to ask the right question. If we are shown, for instance, a flawed version of Martin, we are not left to think that Cecilia herself is a victim in some way – she, too, is complex and difficult at times. Sandgren makes wry allusions to this construct, as when Frederikke, a therapist, discusses narratives which, when disrupted, cause chaos: "If your narrative deviates too far from reality, if it's built on fundamental misconceptions and grave misinterpretations, then the narrative can be a problem in itself, of course. And yet, it may be that that particular construct is what makes life possible in that moment."
Sandgren clearly delights in translation and linguistic play, making these key components of the novel, something which Broomé herself has drawn out very successfully. And, because we are between languages, the novel's evocation of place becomes particularly poignant (Gothenburg, Paris, Berlin, Antibes in particular). An occasional frustration might be the extent to which Sandgren names various sites in Gothenburg, without giving them much geographical context; but in the end, this only adds to our weird sense of dislocation. That is, even more so as non-Swedish speakers, the reader herself comes to feel lost at sea, set at a poignant remove from the action in a kind of broken intimacy. The movement around Europe and the large temporal and spatial span of the book makes it feel expansive – a deeply absorbing text, with its abstruse geography contributing to the mystery.
Nothing in Collected Works feels superfluous, despite its length. The secret at the heart of the book is what might keep someone reading, but it is all the various characters and their shaded intentions, so elegantly described, that makes this book a pleasure to read. It is truly rich, describing Martin's life in particular in real depth. However, Sandgren shows that we can seemingly know all the facts of someone's life and miss what they hide – from others and from themselves – even when it is in plain sight. It's an addictive read, which reveals, teases, and conceals superbly, and which, like all the best big books, leaves the finishing reader bereft.
Collected Works by Linda Sandgren, translated by Agnes Broomé (Pushkin Press, £20)
The reader herself comes to feel lost at sea, set at a poignant remove from the action
rating
Share this article