John Lanchester: Reality, and Other Stories review - campfire spooks for the digital age |

reviews, news & interviews
John Lanchester: Reality, and Other Stories review - campfire spooks for the digital age
John Lanchester: Reality, and Other Stories review - campfire spooks for the digital age
The hazy line between "reality" and whatever else is out there
Wednesday, 30 September 2020
This is Lanchester's first book of shorter fiction
What do you do when your phone rings, but you know the person ringing isn't alive? In many ways, the cleverly named Reality, and Other Stories is a collection of ghost tales. But they are updated for the present day.
John Lanchester meets his
reader
at the point at which the spectral intersects with the digital, all the while dissecting the seemingly simple notion of reality and its contents. The fusion makes for a compelling series of tales.
Lanchester's protagonists are often erudite, logical and attractive. They went to Oxbridge; they are professors, QCs, solicitors; one is an "actress slash model slash influencer" – the "classic triple threat" of the digital dawn. Whether through brains or beauty, they have mastered the workings of our society and believe they know how to play it. In "We Happy View", a group of academics and friends even toy with an extreme idea of geniocracy from the comfort of their favourite café. The intelligent people are real; the stupid people aren't. Wouldn't life be better if we got rid of the stupid ones? "I suppose part of the interest would be just how many of us there are left."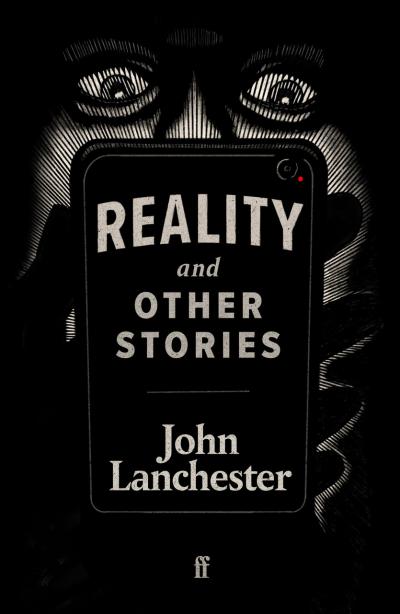 One by one, these precocious characters are taken down. In "Signal", an English professor frantically searches the manor house where he is staying for a figure who seems to appear and disappear at will. In "Coffin Liquor", a self-righteous economist attends a conference in a medieval Romanian town. But after the trusty audiobooks he listens to relate unfamiliar stories, he experiences a psychotic break and is left with an unequivocable horror of the written word – an uneasy tongue-in-cheek reference to the Audible software he has relied on for respectable knowledge. In "Cold Call", a highly logical barrister succumbs to feelings of guilt when she hangs up on her father-in-law just before his death. The event cannot be pushed beneath the surface, however hard she might try – a series of eerie phone calls will not let her forget.
In nearly all of the stories, the soft power of technology takes over the lives of the hard-headed. These characters' inbred processing powers fall down when they meet with ghostly apparitions and phones that ring from nowhere. The point, clearly, is that we don't know what "reality" is in the technological age – even the success stories of our society can't make it out.
As such, it might have been tempting for Lanchester to write in a way that reflects the digitally driven content of the stories. We might expect something closer to the casual style that often characterises the post-internet literary form – using lower case or entertaining, lax grammar, for example. But these tales are plot-driven, and don't attempt to do clever things with language or grammar. Occasionally, one might hope for a little more linguistic flair, or expect the form to be more closely aligned with the techno-ghost content. But ultimately, the stories hold their own through engaging first-person narration and strong, unsettling plots. The endings are deceptively neat, but often introduce a twist, encouraging us to evaluate the preceding tale in a new light. Added to that is a liberal sprinkling of recognisable product and place names, which give a contemporary feel to otherwise traditional stories. Lanchester has struck just the right balance.
The familiarity of these stories goes beyond the occasional reference, nonetheless. The set-up in "Reality" is surely meant to mimic the Love Island villa, though in this story the contest never seems to start. Instead, "contestants" perform to an audience that may not exist, becoming various staged versions of themselves. And in "Charity", the selfie-stick, acquired under suspicious circumstances, has the power to deceive its possessor as to their appearance. Alice, a young woman in the story, becomes skeletally thin as a result of her obsession with this bewitched stick. Lanchester hints at the inside-outside dichotomy of a Dorian Gray-style transformation, but also at the influence of social media on the mental health of teenage girls.
Some of these stories have already been published to acclaim; they are clearly very good, and this is largely because they approach the shady world of internet culture with a firm hand. Inevitably, Lanchester finds that one cannot draw a distinct line between "reality" and whatever else is out there. By approaching the subject with clear plots and a well-defined style, he puts a strong and distinctive stamp on the murky pitfalls of technology.