theartsdesk Q&A: Photographer Mick Rock |

Visual arts reviews, news & interviews
theartsdesk Q&A: Photographer Mick Rock
The man who shot all the legends of rock'n'roll looks back
Saturday, 06 November 2010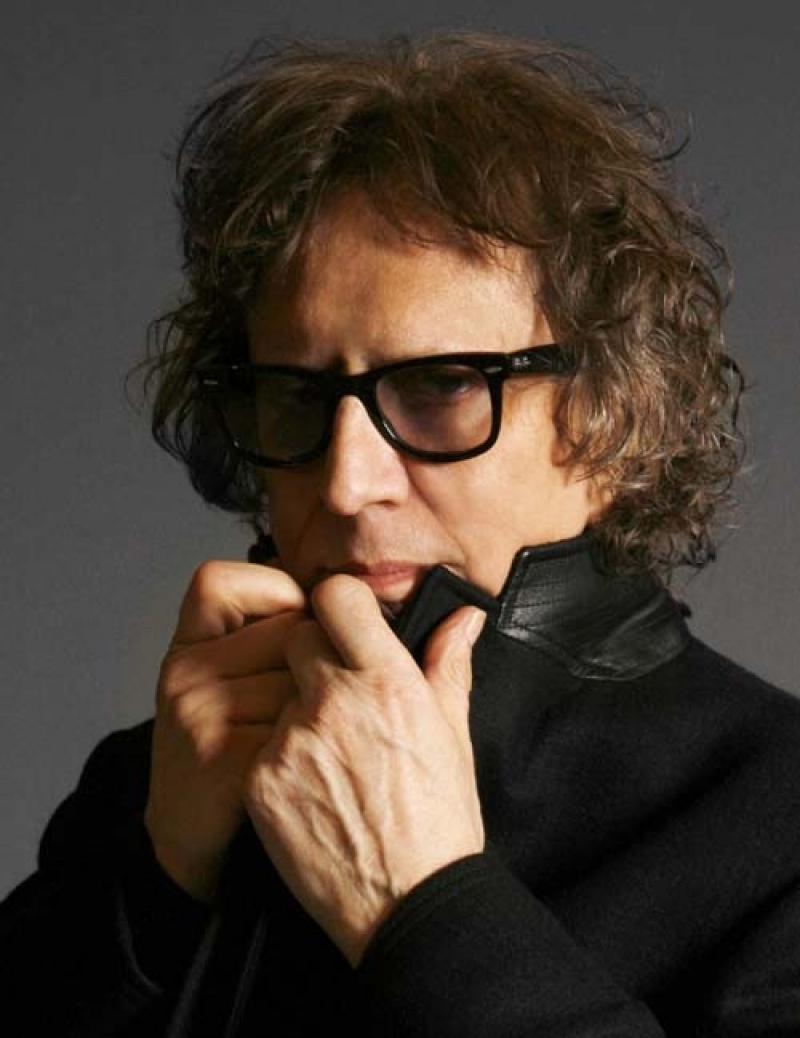 Mick Rock: 'My allegiance was always to the act. I wasn't owned by a magazine or a record label.'
Mick Rock (b 1948) captured some of rock's most provocative and memorable images: David Bowie at the height of his Ziggy Stardust androgyny; Debbie Harry looking every inch the Marilyn Monroe of punk; Lou Reed sweating beneath his Kabuki make-up - indeed, The Faces of Rock'n'Roll, as a new book surveying four decades of his photographs is titled.
Rock's skill as a photographer and his extraordinary sense of timing - in more ways than one - is indisputable but what makes his pictures particularly striking is that Rock was no mere observer: he wasn't just part of the scene, he helped to launch it. He was, as Lou Reed put it, "another leg of the animal called 'rock'".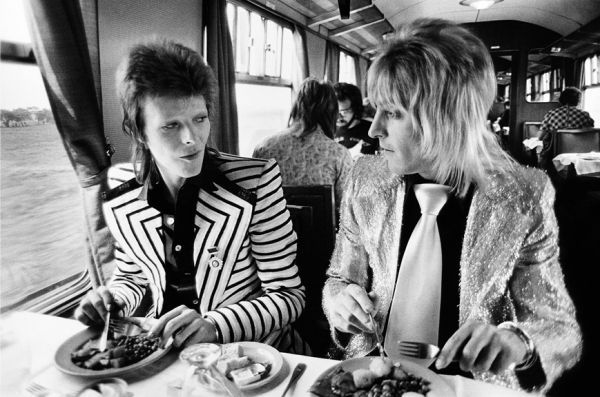 Because of his close association with musicians such as Bowie, Reed and Iggy Pop, Rock - and that really is the name he was born with - is known as "the man who shot the Seventies", but in fact he has worked prodigiously throughout the ensuing decades shooting everyone from Hall and Oates to Supergrass and The Prodigy. Some of the finest examples of his work have now been gathered together as part of Mick Rock: Music, a retrospective of Rock's work at the Idea Generation Gallery and a new book, Exposed: the Faces of Rock'n'Roll. Both collections contain some old favourites such as Bowie and Mick Ronson tucking into a British Rail full English (pictured above, 1973) and plenty of new ones - but there are also some previously unpublished images and quite a few surprises.
A couple of weeks ago I phoned Rock, who has lived in New York since 1977 but has retained his disarming rumbling west-London drawl, and he explained why he felt the time was right to cast an eye over the past four decades.
HILARY WHITNEY: I know you were born in west London but I know very little about your early life. Can you tell me something about it?
MICK ROCK: I don't normally get into that particularly because I don't think it's necessary. But obviously, I went to Cambridge, that's where it all began. I got a scholarship to Cambridge and turned out to be a very naughty boy.
That's how I met Syd Barrett (pictured left, 1971). He was from Cambridge although by the time I met him he was at Camberwell Art College and living in London. But I met these town's people and they said, "You must come and meet Syd, he's playing at the Cambridge Arts College Christmas party." I didn't know anyone who knew who Pink Floyd was – they were still underground when underground was really underground – although I gathered later they had played a few gigs in London. Anyway, I went to the Cambridge Arts College Christmas party and saw this amazing thing. You've got to remember, we're talking – whoops-a-daisy – a lot of years ago now [1966], and so I met this extraordinary gentleman.
He was everything, you really didn't notice the rest of the group. He sang – obviously – he wrote, he played guitar. I think he even got involved with the light show. He was a totally charismatic figure, playing music the like of which had never been heard before. I mean, when Pink Floyd showed up, they broke new ground, no doubt about it. It would probably have been like – not in terms of music, but in terms of impact – seeing Iggy and the Stooges in their early days, which would have been around the same time or the Velvet Underground playing at one of Andy Warhol's Plastic Explosion Inevitables. They didn't look or sound like anything else out there.
So I met Syd that night. We had an immediate rapport and we went back to his mum's where he had a den in the basement. I know I have all those pictures of him from the Madcap Laughs [Barrett's first solo album] period where he looks like a poète maudit and a few years ago I did a exhibition just of pictures of Syd and someone - I think it was The New York Post that ran a big spread on it and called him "Dark Star" and "Doomed Rocker" - and those pictures do have some of that quality, but on the other hand I have lots of other pictures of him laughing.
So how did you get interested in photography?
I was in a friend's room at college in a state of chemical inebriation – that's how I'll describe it and we'll not go into any more detail in case my mother reads this and gets grumpy about it – and I was with a young lady when I picked up this camera. I was just playing, you know, snapping away but there was something about the framing… Anyway, I enjoyed what was happening, put the camera down and forgot about it for three or four days. When I mentioned to my friend a few days later that I'd taken some pictures, he pointed out that there hadn't been any film in the camera for quite some time - he was from a family that had money and it was just another toy to him. I remember that, for the time, he had a very decent music system, it wasn't just some little dansette box, which was all I had. Anyway, somehow it piqued my interest and I actually bought a roll of film and the next time I was in a similar state – it was actually with the sa