Television: 10 of the Best from 2012 |

TV reviews, news & interviews
Television: 10 of the Best from 2012
A selection of standout performances from the last 12 months of television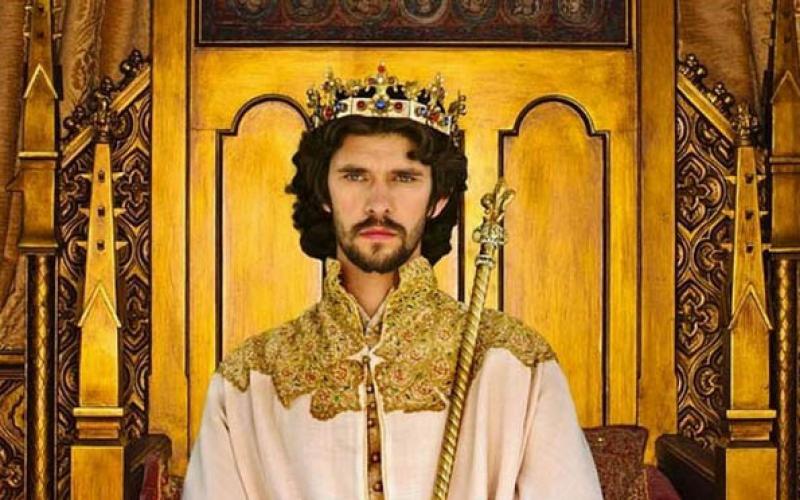 Ben Whishaw, mercurial, haunting and androgynous as Richard II
Far be it from me to try to impose shape or meaning on the past 12 months of television. You'd need teams of statisticians and psephologists to have any chance of drawing conclusions from the whirling cosmos of TV, and its infinite variety of soaps, shopping, repeats, weird sports, ailing current affairs programmes, forgotten comedies and obscure dramas. Instead, in a spirit of shameless subjectivity, here are 10 of my favourite performances from 2012.
Ben Whishaw in The Hollow Crown: Richard II, BBC Two
In a year saturated in Shakespeare, the Hollow Crown series of history plays stood out for their casting and for their powerfully filmic use of location and landscape. There was superb acting in depth too, but I found Ben Whishaw's Richard II especially haunting in its portrayal of the fey monarch infatuated with his own divinity, only able to locate his human heart when doom is staring him in the face.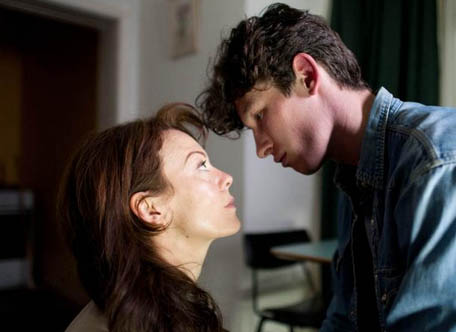 Helen McCrory in Leaving, ITV1
We have already doffed our caps to ITV this year for sticking to its programme of new drama productions. One of the best of them was Tony Marchant's Leaving, starring Helen McCrory as Julie, a 40-something hotel events manager who is swept away from her suffocating family life by her infatuation with the 20-something Aaron (Callum Turner, pictured above with McCrory). McCrory made her predicament agonisingly real, and judging by their comments, artsdesk readers felt it all too painfully.
Warren Brown in Good Cop, BBC One
It hasn't been a good year for the real-life police, and it's becoming impossible to tell how you define a "good cop". In Stephen Butchard's drama, Warren Brown's conscientious and highly-commended John Paul Rocksavage was driven to extreme violence by his frustration at the way procedures and bureaucracy hampered the search for the killers of his patrol partner. Brown's achievement was to persuade you that he was in the grip of a tragic destiny, and wasn't just a head-case.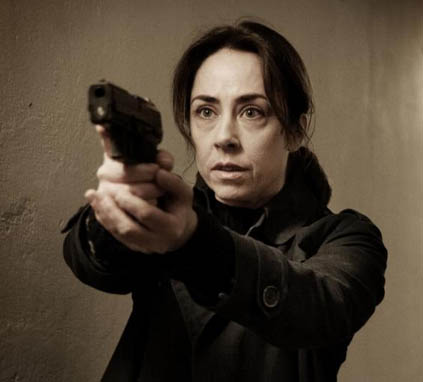 Sofie Gråbøl in The Killing III, BBC Four
The Killing has only been showing on the BBC since the beginning of 2011, but in that time the remorselessly bleak Danish detective saga has become as much of a national fixture as Downton Abbey. Sofie Gråbøl's final performance as Sarah Lund in the recently-concluded third series surpassed even her own previous efforts, leaving viewers harrowed, exhausted and emotionally drained. Oh go on, make the movie.
Martin Clunes in The Town, ITV1
One tends to regard Clunes as a bit of amusing knockabout furniture rather than a serious actor, but maybe it's time to think again. In The Town, he played Len, the alcoholic mayor of an unspecified provincial town (they shot it in High Wycombe apparently), and despite the volatile presence of Andrew Scott in the lead role, it was Clunes's eccentric, irascible, bullying mayor who scarpered with most of the plaudits. And, as it turned out, hedunnit.
We at The Arts Desk hope that you have been enjoying our coverage of the arts. If you like what you're reading, do please consider making a donation. A contribution from you will help us to continue providing the high-quality arts writing that won us the Best Specialist Journalism Website award at the 2012 Online Media Awards. To make a one-off contribution click Donate or to set up a regular standing order click Subscribe.
With thanks and best wishes from all at The Arts Desk