Interview: 10 Questions for Rob Ashford |

Theatre reviews, news & interviews
Interview: 10 Questions for Rob Ashford
The American director-choreographer on moving between New York, London and - to stage Finding Neverland - Leicester
Monday, 10 September 2012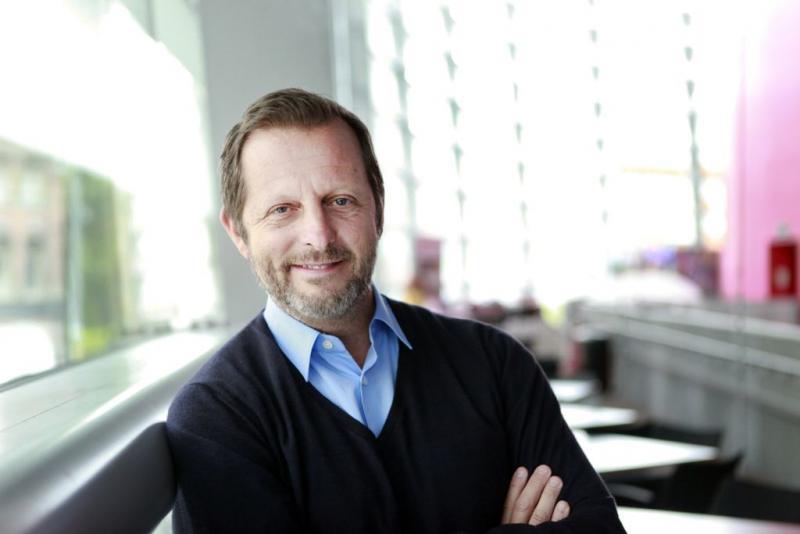 Rob Ashford has found a singular directing perch both sides of the pond
Rob Ashford occupies a unique perch in the Anglo-American theatre. Florida-born, raised in West Virginia and a product of Broadway, where he began as a dancer in shows including Parade, Victor/Victoria and the celebrated Lincoln Center revival of Anything Goes, he some while back crossed to the other side of the footlights to build a career as a director/choreographer that has spanned the Atlantic.
It was Ashford who put Daniel Radcliffe through his fledgling musical theatre paces two seasons ago in the Broadway revival of How To Succeed in Business Without Really Trying, and he is currently represented in New York as the choreographer of Evita, directed by his friend and colleague Michael Grandage, and in London as co-director of Shrek the Musical, which continues until February at the Theatre Royal Drury Lane.
In recent years, Ashford has broadened his reach to take on board plays as well as musicals, and not exactly easy pickings either. He made his non-musical directing debut with the 2009 Donmar production of A Streetcar Named Desire, which earned Olivier Awards for both Rachel Weisz and Ruth Wilson, and returned to the Covent Garden playhouse in August, 2011, to revive O'Neill's Anna Christie, starring Jude Law as the barrel-chested Irish stoker, Mat, (pictured below), which went on to win Olivier Awards for best revival and for Wilson's starring performance in the title role. "She does say I'm her lucky charm," says her proud director, who turns 53 in November.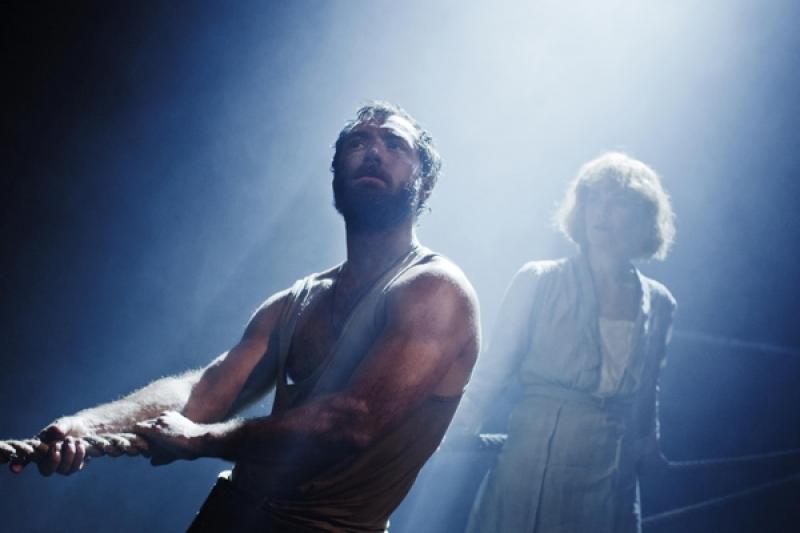 He can currently be found whizzing back and forth from London to Leicester to oversee the world premiere at the Curve Theatre of Finding Neverland, the debut musical theatre producing venture from the film impresario Harvey Weinstein, based on his 2004 Miramax film about JM Barrie, the author of Peter Pan. Julian Ovenden takes the part for which Johnny Depp was nominated for an Oscar; fresh from appearing in Ragtime in Regent's Park, Rosalie Craig inherits Kate Winslet's screen role as the widowed Sylvia Llewelyn Davies, mother of the boys who were to prove so crucial an inspiration to Barrie's literary career.
But while he juggles a newborn musical – always a demanding proposition – Ashford is preparing to have his keen non-musical eye tested for the first time in New York. Previews start at the end of the year for his Broadway revival of Cat on a Hot Tin Roof, starring Scarlett Johansson as Tennessee Williams's eponymous "cat". So it was no surprise to find Ashford one recent Friday afternoon en route to Heathrow for 48 hours of meetings and catch-ups in New York prior to returning to England, and Leicester, for technical rehearsals on Finding Neverland: "I have to go back and spin all my other plates," he says, with reference to a flying visit that might give less frequent travellers pause. As for Johansson essaying a Williams mainstay some two years after the film star won a Tony for her Broadway debut in Arthur Miller's A View From the Bridge? "I think she's going to be spectacular and surprising," Ashford says, and he remains hopeful that Law and Wilson can revisit their Anna Christie double-act for a New York audience, as well. Those ventures, Finding Neverland included, form part of an ever-evolving career now firmly rooted on both sides of the Atlantic, to cite just one of the topics on which the ever-amiable talent was happy to elaborate in conversation with theartsdesk.
As time's gone on, I have found that I love both London and New York; they balance each other out
MATT WOLF: I can't think of another American theatre director who has established such a foothold on both sides of the Atlantic. Was that always your intention?
Loading the player ...
ROB ASHFORD: It's all a surprise and I can honestly say that it was never part of any master plan along the lines of, "Ah, then this will lead to that." Of course as an American working in the theatre, London is always a dream and you think, "Well, maybe someday this show will go to London," and I remember when I worked on Kiss of the Spider Woman, some of them saying, "We