theartsdesk Q&A: Kate Lindsey and Katharina Thoma on Glyndebourne's Ariadne auf Naxos |

reviews, news & interviews
theartsdesk Q&A: Kate Lindsey and Katharina Thoma on Glyndebourne's Ariadne auf Naxos
theartsdesk Q&A: Kate Lindsey and Katharina Thoma on Glyndebourne's Ariadne auf Naxos
A director and a 'composer' discuss the riches of Richard Strauss's hybrid opera, opening the Glyndebourne season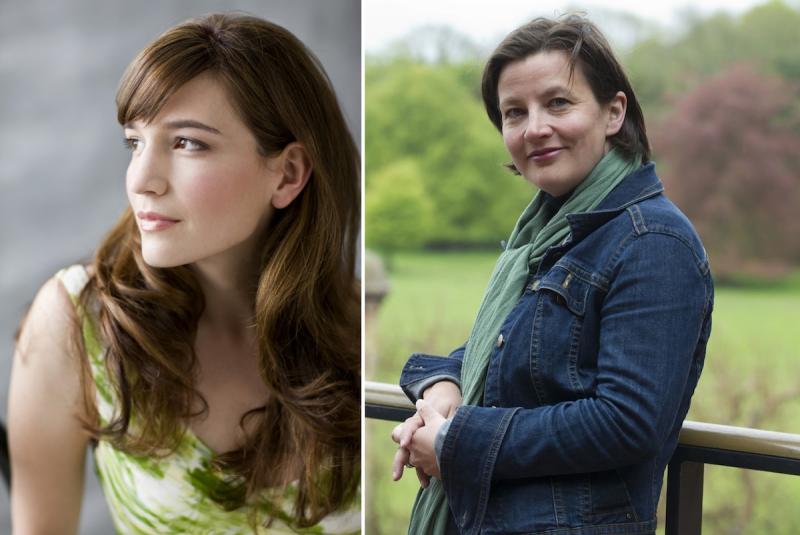 Team Ariadne: mezzo-soprano Kate Lindsey and director Katharina Thoma
What's the perfect Glyndebourne opera? Mozart, of course, must have first and second places with Le nozze di Figaro – Michael Grandage's lively production of country-house mayhem is revived again this season – and Così fan tutte. Then comes Amadeus's greatest admirer, Richard Strauss, and Ariadne auf Naxos - his most experimental collaboration with his then-established house poet for Elektra and Der Rosenkavalier, Hugo von Hofmannsthal.
The life-meets-art drama of a mythic opera seria to be staged in the palatial home of "the richest man in Vienna", whose whims mean that a commedia dell'arte troop must perform simultaneously to liven up the boring bits, fits the world's number one country-house opera company like a silk glove. Even more so in Katharina Thoma's production, which has taken note of Glyndebourne's makeshift function as a refuge for infant evacuees (pictured below) in the Second World War to set both backstage Prologue and supposedly onstage Opera in similar surroundings. The concept may turn out to be more serious than usual. With death obsessing prima donna Ariadne, and a shocking experience still rocking the heroic-tenor god who comes to save her, the context sounds more plausible than a bald resumé might suggest.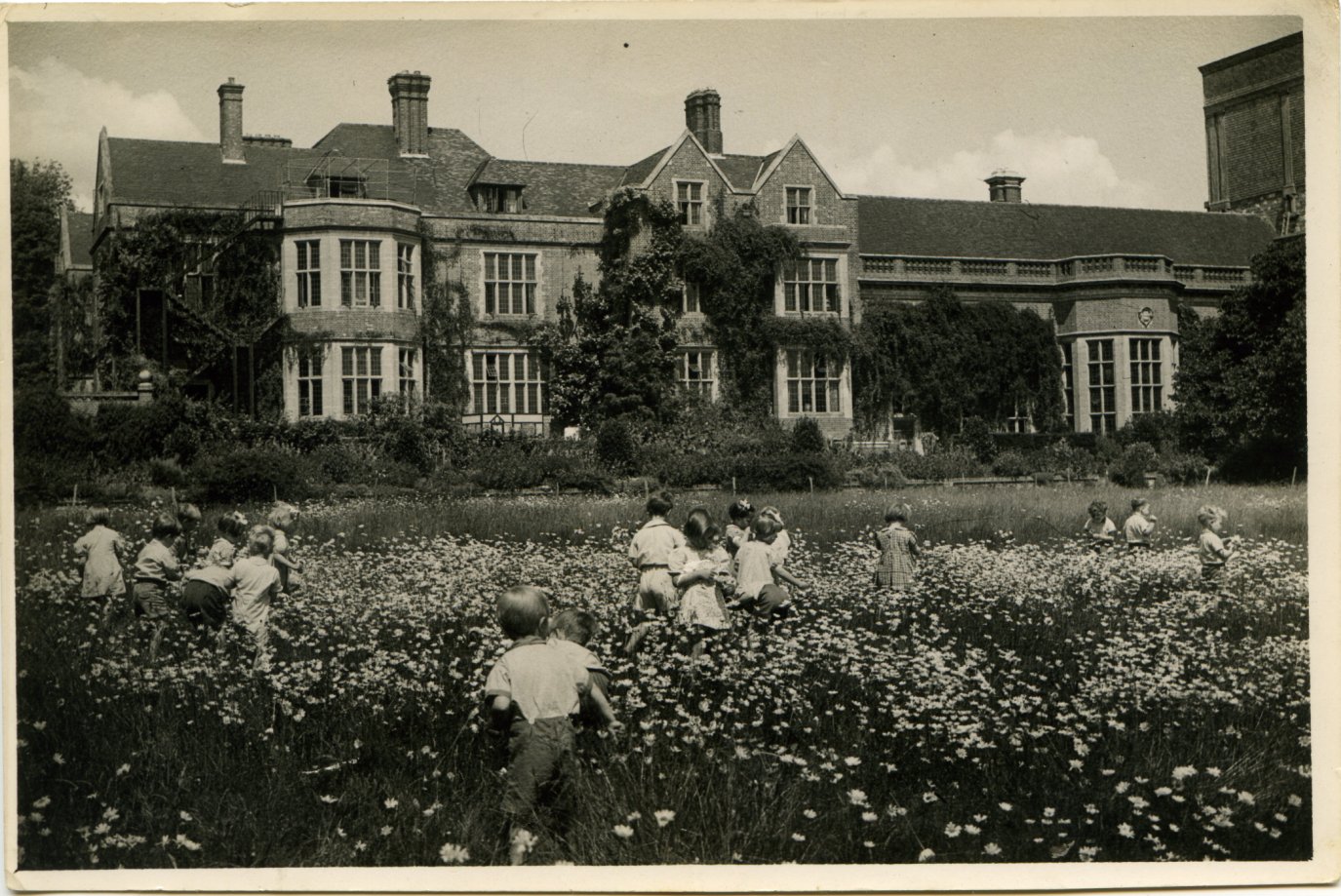 There to convince me in Glyndebourne's Red Room on a sunny May morning were Thoma and the American mezzo-soprano playing the adolescent, trousers-role Composer of Ariadne auf Naxos, Kate Lindsey. While we waited for coffees, we talked about the executors of the Strauss estate and their wariness of updatings (infamously, John Cox's 1920s Glyndebourne update of the pre French revolutionary setting for Strauss's last opera, Capriccio, meant it was never filmed).
Thoma told me the estate had asked questions about the wartime setting, bearing in mind the sensitive issue of the composer's fraught relationship with the Nazis, but were reassured when it was confirmed that no SS officers would come anywhere near the action. That led us to chat about the controversy of the Düsseldorf Tannhäuser, over which first night of which audience members were claiming trauma after seeing it Nazified; cancellation swiftly followed. Then the coffees arrived, and on went the microphone.
DAVID NICE Steeped as you are in Ariadne auf Naxos at Glyndebourne, has it been sheer pleasure? Because you're also bringing out the darker side.
KATHARINA THOMA It has been a great pleasure, yes, and I'm staying in the house. The atmosphere is incredible and I think we're really lucky because the cast is nice and the people who are staying in the house right now are really lovely, so it's a very enjoyable time. As for the feeling we have about this piece, I agree that it is the perfect Glyndebourne piece in more than one respect, in some ways that people might not expect, but it gave us quite a lot of opportunities to show details. We're thinking all the time about the history of Glyndebourne.
Did you decide upon what you wanted to do before you came here, or did you come here first?
Every day for seven weeks we are all in rehearsal working things out together, which is a luxuryKT I came here two years ago, a little bit before I had been to Glyndebourne for the first time, it was a day in March where people were busy in the workshops but there were no artists around , no rehearsals – it was just to see the place. A few months later I came to see a performance, and what it was like when the people make their picnics and so on, to get a feeling for this, and in between I had a feeling of what I would like to do.
Kate, this is your first time here.
KATE LINDSEY: Mm-mm. It's not my UK debut: I sang at the Royal Opera House last year, I was singing Zerlina in Don Giovanni.
So to come here and have this luxury of working so intensely over such a long period of time – it's presumably like nowhere else.
KL For me also this is a role debut so to have this amount of time, six weeks of rehearsals, is it?
KT Actually it's seven.
KL - seven weeks of rehearsals, to become really intimate with the piece, and to have Vladimir [Jurowski, the conductor] here practically the entire time as well…so every day we are all in rehearsal working things out together, which is a luxury, because a lot of the questions and inquiries which happen between the music and the staging we can work out in that moment, find that in the moment of rehearsal, which then leads us on a much more calm, smooth, clear path as we move forward [laughs].
In these last rehearsals we push to extremes in order to bring it all back to what's real
Share this article
Subscribe to theartsdesk.com
Thank you for continuing to read our work on theartsdesk.com. For unlimited access to every article in its entirety, including our archive of more than 10,000 pieces, we're asking for £2.95 per month or £25 per year. We feel it's a very good deal, and hope you do too.
To take an annual subscription now simply click here.
And if you're looking for that extra gift for a friend or family member, why not treat them to a theartsdesk.com gift subscription?