theartsdesk Q&A: Musician Gary Numan |

New music reviews, news & interviews
theartsdesk Q&A: Musician Gary Numan
The electronic music icon talks highs, lows, love, booze, Jesse Jackson, Carole Caplin, and much more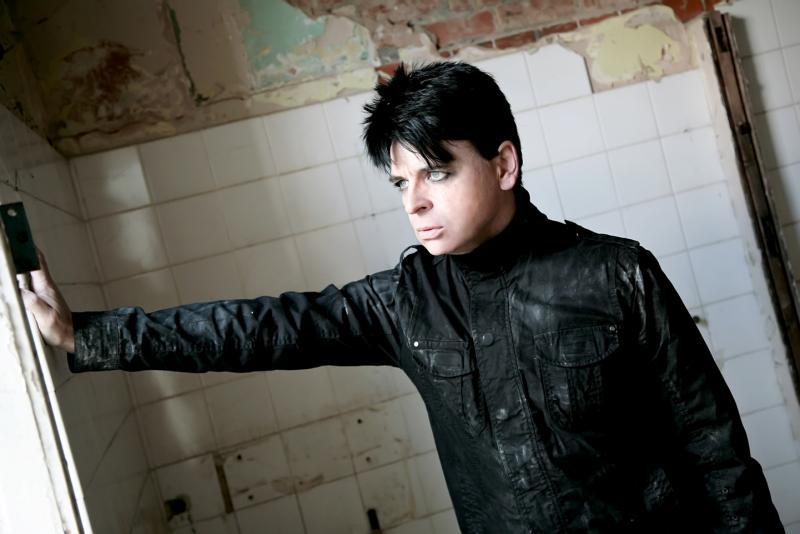 Numan, as ever, giving it the sullen
Gary Numan (born Gary Webb, 1958) was born in Hammersmith and raised in the western outskirts of London, the son of a bus driver. By the latter half of the Seventies he was fronting punk band Tubeway Army but his fortunes changed dramatically when he added synthesizers to the formula and became, with the album Replicas and songs such as "Down in the Park" and "Are 'Friends' Electric?", one of electro-pop's great innovators. His coldly catchy music, sci-fi imagery, adenoidal voice and air of robotic isolation was hugely influential. He sealed his repute with the globally successful single "Cars" and its parent album The Pleasure Principle in 1979. Huge in Europe and the States for a few years, his career gradually drizzled away during the Eighties as he attempted different styles whilst being regularly pilloried by the music media.
Things very slowly resuscitated after the album Sacrifice in 1994, a move into dark Gothic industrial music. At the same time a wide range of bands, from Marilyn Manson to The Prodigy, started acknowledging his influence, and acts ranging from Basement Jaxx to The Sugababes sampled his work on major hits. Many albums later, Numan is a going concern able to fill large venues and headline festivals. As well as his own recent album Dead Son Rising, he has contributed vocals to new material by Battles, Officers and Huoraton - the latter two yet to be released - and is working on a new album with the possible title Splinter. He is about to head out on tour in support of Machine Music, a DVD of his singles.
I meet Gary Numan in his large house in the Sussex countryside, greeted at the door by his flame-haired wife Gemma. We go through to a spacious living room, velveteen and dusky scarlet. Numan sits on a sofa and sips water due to a medical check-up that told him he has to drink more of it, although he says, "For such a neutral drink I find it really unpleasant." Gemma brings us both a cup of tea. Numan was known in his youth for supercilious arrogance, although a later diagnosis of low-level Aspergers may go some way towards explaining his attitude. Today – and, indeed, every time I've dealt with him – he is overwhelmingly self-deprecating at the same time as occasionally cheeky and laddish. Before the dictaphone goes on, as we settle, he chats about his possible move to California later in the year, the positives and negatives, and he speaks about the possibility of doing film soundtracks in Hollywood…
THOMAS H GREEN: Is Trent Reznor a friend of yours?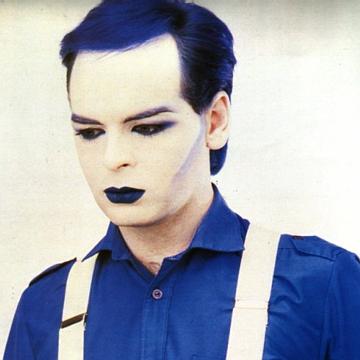 GARY NUMAN: He's become a mate. Whenever I go there we try and meet up and hang out. I don't speak to him every day.
He's doing well with film soundtracks these days – he won an Oscar for The Social Network and he recently did David Fincher's The Girl With the Dragon Tattoo. Do you think he might give you a leg-up in that world?
It'd be nice. He works with Atticus Ross who I met when I was over there doing Nine Inch Nails' farewell shows. He's a cool man. When I was over there in March I met up with Clint Mansell who also does a lot of film work [Black Swan, The Wrestler, Moon] and used to be in Pop Will Eat Itself. He was a brilliant bloke. I heard he was pretty reclusive and difficult to talk to but he was lovely, really entertaining. The thing that was most pleasantly surprising was when [Numan co-manager and musical collaborator] Ade [Fenton] said he was going to arrange lots of meetings I was nervous. I thought it would be demoralising, expected to go in cap in hand, but it wasn't like that at all, most people we spoke to had seen us live.
The whole fame thing happens - as soon as you get in the middle of it, you drown in it and lose your common sense
Explore topics
Share this article
Subscribe to theartsdesk.com
Thank you for continuing to read our work on theartsdesk.com. For unlimited access to every article in its entirety, including our archive of more than 10,000 pieces, we're asking for £2.95 per month or £25 per year. We feel it's a very good deal, and hope you do too.
To take an annual subscription now simply click here.
And if you're looking for that extra gift for a friend or family member, why not treat them to a theartsdesk.com gift subscription?