Interview: Corinne Bailey Rae |

New music reviews, news & interviews
Interview: Corinne Bailey Rae
Popstar with hot new album discusses soul music, Wordsworth and the Death Of The Author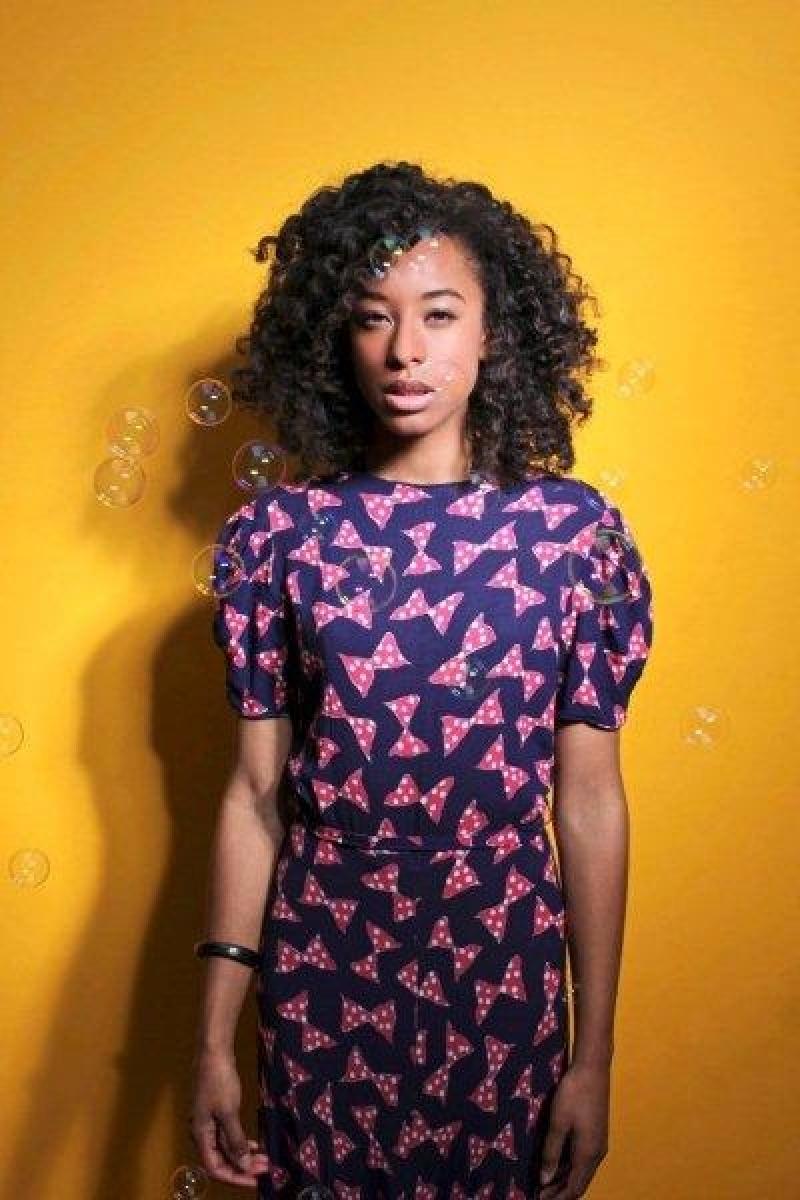 Corinne Bailey Rae: deconstructed pop star
I meet Corinne Bailey Rae upstairs at Ronnie Scott's in Soho – she wanders into the room and a couple of record company types intercept her. I hear phrases like "consumer segmentation", "demographics", "functionality of streaming" floating across the room – it sounds like someone has a new type of iPhone app they want her to sign up to. She looks polite, if a bit bemused. But in a depressed record business, Corinne Bailey Rae is a really big deal.
Her self-titled 2006 debut album sold nearly four million copies, went straight in to the top of the British pop charts, spent 71 weeks in the Billboard chart in the US and picked up a truckload of MOBOs, Grammy nominations and other prizes. She is one of a series of interesting, bright, British female singers who have exported well to the States and worldwide in the past few years, such as Adele, Lily Allen, Amy Winehouse (and then there's Susan Boyle).
The follow-up, The Sea, is a confident step forward, adventurously mixing rock and soul influences and has more of a big-screen layered production (co-produced by Bailey Rae herself) than its predecessor. Robert Sandall, reviewing The Sea in theartsdesk, praised it as a "life-affirming" record with its "unpredictable complexity of her arrangements - loud and brassy one moment, cool and breezy next". It is a fabulously assured pop record, with a powerful emotional punch and some highly memorable songs.
The gap between records is partly explained by a personal tragedy – her husband, Scottish saxophonist Jason Rae, whom she met when she was a hat-check girl in a club, died in March 2008 in Leeds, the city where she was born, formed her first band, studied English Literature at university and still lives. Next to his body were three empty bottles of Methadone. The coroner's verdict was death by misadventure, an accidental overdose of alcohol and drugs. Bailey Rae withdrew from view, nursing her grief and trying to avoid the media firestorm, before starting to play live again in a small club in Leeds.
As she told one interviewer, "It's a massive shock in terms of the story of your life that you're imagining. You've got the first few pages and the rest has just been ripped away."  For months "I did not think about my career at all. It was just not part of my thinking."  She says she became an avid knitter, to pass the time.
More than half the album was written before the tragedy, but several songs seem to refer to her husband's death, including the extraordinary opening track, "Are You Here", with its poignant sense of loss and wonderfully psychedelic chorus, "He comes to lay me down in a garden of tube-roses". Her PR tells me she's had a hard time with the "insensitive" questioning about Jason and asks that I steer clear of the subject as much as possible.
She comes over to my table – she is more graceful and animated than the photos have prepared me for. I ask her how she feels when the record company suits start discussing "consumer segmentation" and other marketing-speak in reference to what is a rather personal artistic statement. She says she doesn't have to deal with all that - it will be discussed "and probably turned down." I tell her she must be pleased with the album and, as co-producer, with the sound she achieved. She says she wanted it to "be bigger, more layered, more aggressive and more organic". She recorded the album mainly on analogue tape rather than being digitally recorded. "For the first album, I found my vocals to be thinner than the tracks I loved from the past which are so full and rich."
The habit most modern producers have of putting down one track after another onto a computer click-track is also something she hates. "They put the drums down, and then the bass and the guitar and by the time you do your singing, it's the icing on the cake and you haven't been able to influence it. You're a band who has been playing together for years and then you are supposed to record separately in the studio. Also it means that the tempo remains the same – listen to the great Motown tracks and they usually end up a bit faster as the energy increases – you can't do that on a click track." Life is messy, so why shouldn't music be? "I agree – I like it when things bleed into each other. There's a fetish about instruments being recorded separately, but they aren't heard separately live."



Bailey Rae has a history of being a rock chick, loving Led Zeppelin and Jimi Hendrix from an early age. She she tells me about the first club she used to go to in Leeds, called the Brighton Beach. "It was a Northern soul club, but they'd play indie music in one room and Stax and Motown in another. I've always thought it weird to think that some music is black and some white and to have separate clubs and radio stations." I point out that the most successful English pop, starting from the Beatles and the Stones, is mixed race to some degree. "And then you get