CD: Thao & the Get Down Stay Down - We The Common |

New music reviews, news & interviews
CD: Thao & the Get Down Stay Down - We The Common
Versatile songwriter's third album drops introspection for activism
Thursday, 31 January 2013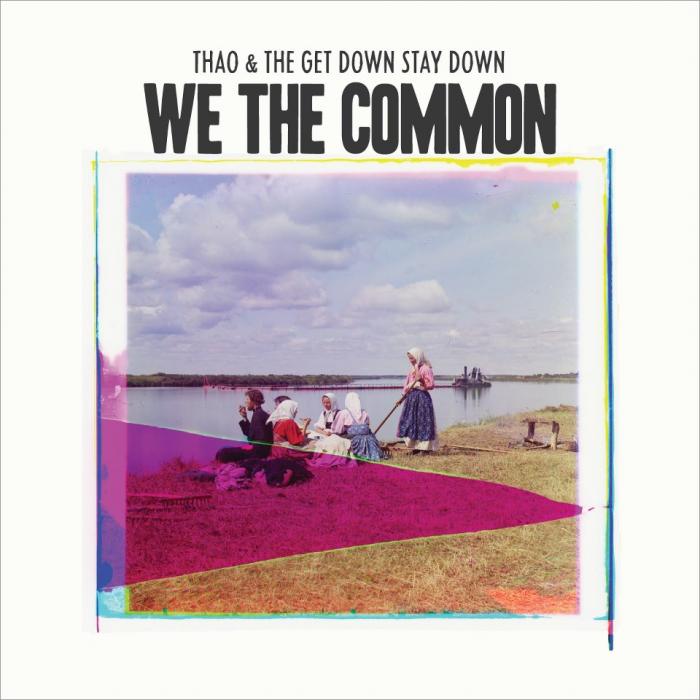 Back to her exuberant, experimental roots: Thao & the Get Down Stay Down
Thao Nguyen is a versatile lady. Nearly two years on from her blissful, tUnE-yArDs-produced collaboration with indie songwriter Mirah, this third album with her own band the Get Down Stay Down brings her back to her exuberant, experimental roots. From the title track's bouncy rallying cry to the softly-spoken duet with Joanna Newsom at the album's mid-point, We The Common would be a boundary-pusher for most acts. For Nguyen, it's just another day at the office.
Inspired by her first visit to Valley State Prison through her involvement with the California Coalition for Women Prisoners, "We The Common (For Valerie Boden)" is political discourse masquerading as a jaunty, communal folk song. The eponymous prisoner, sentenced to life without parole on the "county line", contemplates life, God and family as part of a new community, voices raised in a curiously uplifting "wooh-ooh-ooh" chorus. "All they wanted was a villain, a villain, and all they had was me," she muses, her words tripping off Nguyen's tongue.
A sense of community, of participation in something bigger than the introspection of albums gone before is the most startling thing about We The Common: first person singular becomes first person plural in almost every case, even on songs like "We Don't Call" that could conceivably be about personal departures and disappearance. Nguyen's warm, husky voice even seems an afterthought at times behind playful melodies or mischievous horns. "The Day Long" finds her half-whispered and low in the mix, her voice wholly in service to skittering glockenspiel and a heavy bass riff, while "Every Body" is sensual enough even before a saucy, spoken-word interlude. A very human album indeed.
Listen to "We The Common (For Valerie Boden)"
First person singular becomes first person plural in almost every case
Explore topics
More New music
Share this article
We at The Arts Desk hope that you have been enjoying our coverage of the arts. If you like what you're reading, do please consider making a donation. A contribution from you will help us to continue providing the high-quality arts writing that won us the Best Specialist Journalism Website award at the 2012 Online Media Awards. To make a one-off contribution click Donate or to set up a regular standing order click Subscribe.
With thanks and best wishes from all at The Arts Desk