theartsdesk Q&A: Director Hugh Hudson |

Film reviews, news & interviews
theartsdesk Q&A: Director Hugh Hudson
The filmmaker who triumphed with Chariots of Fire has rebooted his unloved epic Revolution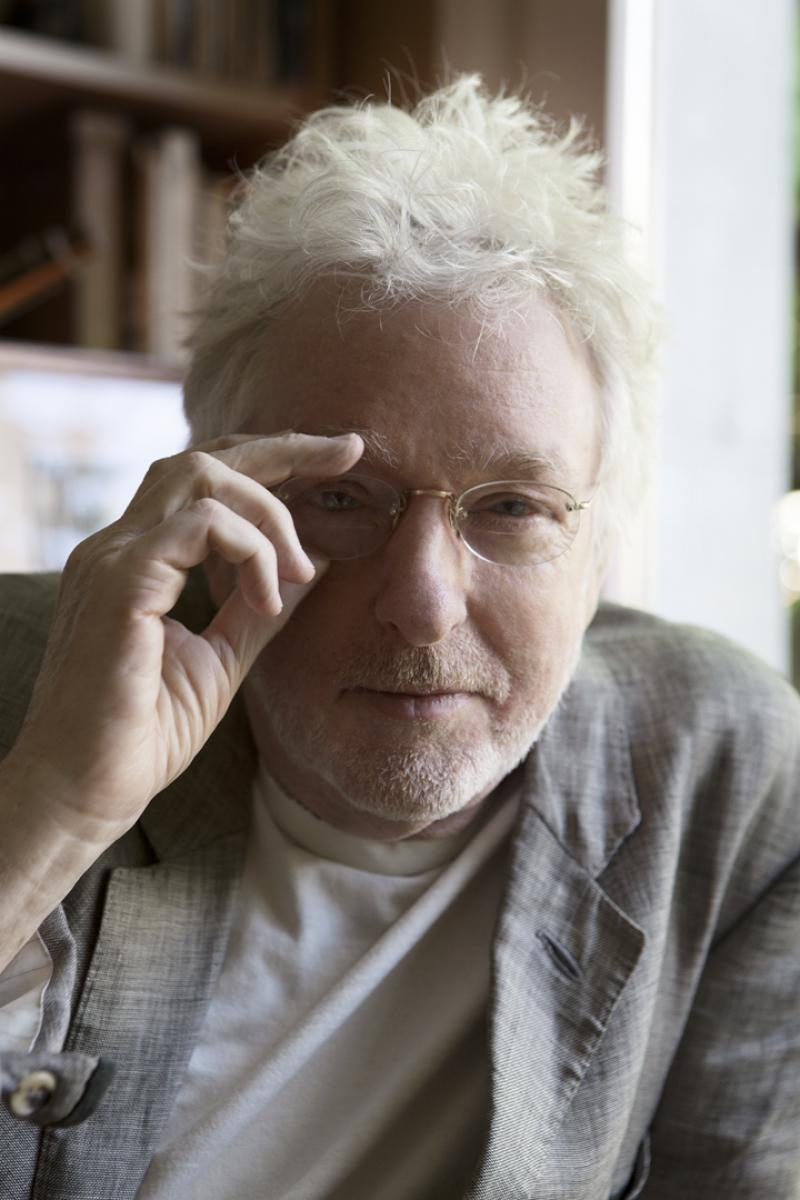 'Next film I make my voice will come back again': Hugh Hudson, director of Chariots of Fire and Revolution
Thirty years ago the British were coming. So cried Colin Welland rallyingly from the stage of the Academy Awards, having just accepted an Oscar for best screenplay. And now Chariots of Fire is coming again, twice. An energetic stage reincarnation has sprinted round the block at Hampstead Theatre and now jogs along to the Gielgud, where it will continue to leave barely a dry eye in the house. And then there is the film itself, out shortly for another turn on the red carpet in this Olympic season.
Hugh Hudson (b 1936), debut director of the film, wizened producer of the play, has another offspring he'd like to present for your consideration. In many ways, Revolution was the third in a trilogy of epics in which Hudson pitched himself against the Establishment. Chariots, set in the build-up to the 1924 Olympic Games in Paris, told of Eric Liddell, a devout Christian who ran for God, and Harold Abrahams, the son of a Jewish immigrant who ran to fit in. In Greystoke (1984), his thrilling Darwinian reinvention of the Tarzan story, an aristocratic scion chooses the jungle over his inheritance. Then in 1987 came Revolution, a portrait of the American War of Independence seen from the ground up. Al Pacino played a fur trapper whose boat is requisitioned and his son pressganged, thus forcing him to sign up for a war in which he has no interest. Although the battle scenes were magnificently choreographed, the idea of telling the story from the grunt's eye view, which worked in sundry Vietnam films of the period, proved too nihilistic a choice for a chronicle of America's creation myth. Indeed, a film about an iconic moment in history made history of its own, helping to sink Goldcrest and going down as one of the art forms's great hubristic box office flops.
What does it matter where you shoot? Americans are weird like that
Criticisms were many. First it was the casting. Pacino felt just too modern for 1776, while the Canadian Donald Sutherland played a brutish British sergeant and the very unEnglish Nastassja Kinski was a member of the ruling class who rebels against her family to take up the American cause and fall in love with Pacino. To American consternation, the film was shot in King's Lynn and Dartmoor. To British consternation, the colonists were portrayed as unremittingly cruel. At the height of Reagan-era confidence, with Thatcher's Britain still aglow from the post-imperial adventure in the Falklands, this was a story without heroes. Plus it didn't cohere. Hudson made a film about the senselessness of war which, criminally in the eyes of critics hunting in a unanimous transatlantic pack, made no sense. When Goldcrest went bust, Hudson took the rap, even though the company was overextended thanks also to Absolute Beginners and The Mission.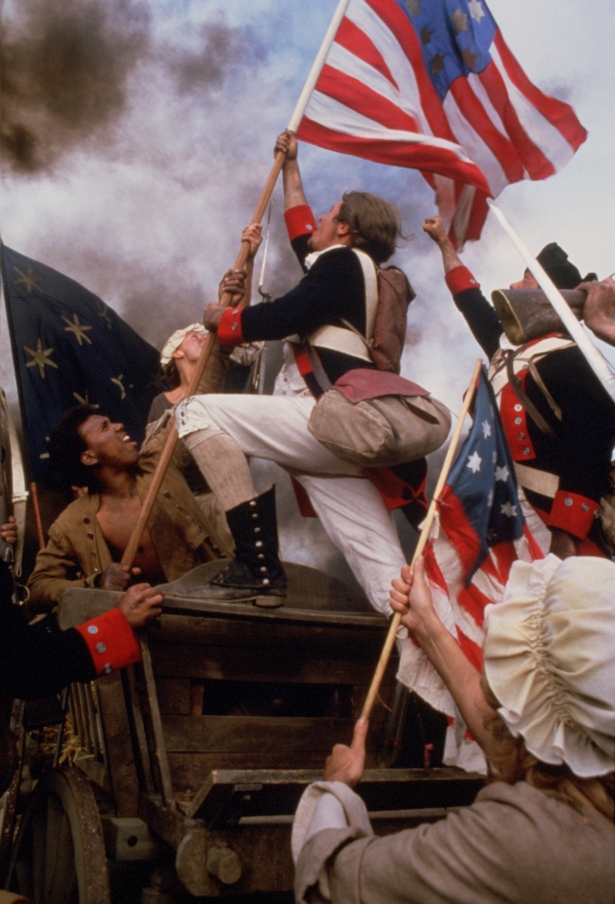 His career as a director has never quite recovered. Yes, there was the so-called Kinnock the Movie, his glossy party political broadcast on behalf of the Labour leader, plus several successors, and the ad for British Airways which at the time was the most expensive ever made. His last two movies to see the light of day were I Dreamed of Africa (1999), about a middle-class woman writer in Kenya, and My Life So Far (2000), based Dennis Forman's memoir of a Scottish childhood before the Great War.
It's possible that Revolution has been a bad-luck charm. Hudson has always contended that the film was rushed out long before it was ready to meet the Academy Award deadline and ease Goldcrest's cashflow. In 2008 he finally made good his determination to add a gravelly, introspective voiceover with Al Pacino to join the dots of the narrative, while also snipping out 10 minutes he never wanted in there in the first place. Now the director's cut is being released on DVD by the BFI. Meanwhile, a new work with Hudson's name on it is to be broadcast on BBC Four next month. A more intimate director is at work in Rupture: Living with My Broken Brain. Made with his wife Maryam d'Abo, it movingly tells of the aneurysm which nearly killed her in 2007.
Hudson's dry, spiky wit is beautifully captured in Charlotte Macmillan's portrait, taken in his home in Chelsea, and comes across loud and clear as he talks to theartsdesk about his own ancient wound.
JASPER REES: When did the possibility of being able to do this reboot of Revolution first come up?
HUGH HUDSON: The idea of wanting to do it came up a long time ago. Almost when it came out. For 20 years we've been talking about it and trying to get somebody to put some money up for it and we finally persuaded Warner Bros to do it. Al Pacino helped. He doesn't like doing stuff on films that have been made but this one he wanted to do very much because he felt he'd been really badly treated by the critics who think they know everything always. And often they don't, albeit the film had problems in structure and narrative. It's a broken narrative film and that's why we needed narration and always wanted to do one and were forced to bring the film out before we'd completed the narration. Narration is quite difficult to do. It doesn't happen overnight. You have to try it and retry and work it and then come back at it. You have to have two or three goes at it and they wanted the film out. It was so obvious it needed a narrative. It's like Barry Lyndon. You take the narration out of Barry Lyndon, you can't follow it. It's a mesmerising piece of work and the narrative just holds it together. It was essential in Revolution to have it.
It's going to criticised again. You watch. People are going to go for it again. But I don't care
Explore topics
Share this article
Subscribe to theartsdesk.com
Thank you for continuing to read our work on theartsdesk.com. For unlimited access to every article in its entirety, including our archive of more than 10,000 pieces, we're asking for £2.95 per month or £25 per year. We feel it's a very good deal, and hope you do too.
To take an annual subscription now simply click here.
And if you're looking for that extra gift for a friend or family member, why not treat them to a theartsdesk.com gift subscription?