theartsdesk Q&A: Actor-Director Karl Markovics |

reviews, news & interviews
theartsdesk Q&A: Actor-Director Karl Markovics
theartsdesk Q&A: Actor-Director Karl Markovics
The star of The Counterfeiters on going behind the camera to write and direct Breathing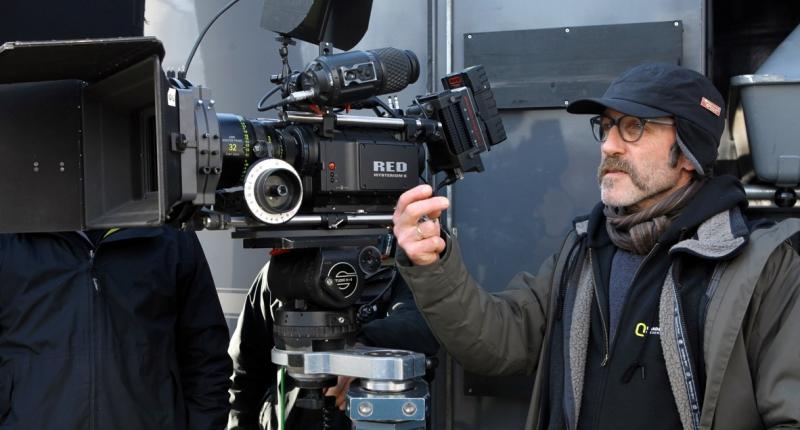 Karl Markovics: 'My first experience as a director was when I was eight'
It's not so very rare for actors to be given a shot at directing their own film. It happens slightly less often that they find financial backing to work on their own script. What makes Breathing, which opened this week in the UK, such a collector's item is that it is so very accomplished.
Karl Markovics (b. 1963) has long experience as an actor in Austria. He is best – in fact, solely – known internationally for his extraordinary performance in The Counterfeiters (2007). Stefan Ruzowitzky's film tells the true story of Salomon 'Sally' Sorowitsch, a Jewish black marketeer who is rounded up by the Nazis and thrown into a concentration camp, where the Reich makes use of his skills as a forger to set up an operation to produce fake foreign currency. Markovics deployed his remarkable physiognomy – glacial blue eyes, thin slit of a mouth and a proboscis with a pronounced italic lean to it – to keep his cards close to his chest as his character discovers a conscience which he must keep concealed. It was partly down to his performance that The Counterfeiters won the Academy Award for Best Foreign Film in 2008.
Breathing – released last year as Atmen in Austria – tells of a teenager in a detention centre can escape from adult prison only by finding a job. The career he chooses wouldn't be on the top every 18-year-old's list: working for the city morgue. In conversation with theartsdesk, Markovics explains how he was always planning to move behind the camera, and why it took him so long.
Watch the trailer for Breathing
JASPER REES: Did Breathing turn out the way you wanted it to?
KARL MARKOVICS: The script writing was terrible. It was a struggle, it was depressing very often. It was the main reason why my first movie happened so late. I made many different attempts before. I also wrote stories but I never thought they were good enough to show to somebody else. Finally my wife encouraged me to complete one story and I showed it to her and she said, "You should do this movie, you should show it to a producer." And so it happened.
Surely part of the depression emanated from the fact that you chose to split your time between a juvenile detention centre – basically a prison – and a mortuary. You're with very disadvantaged young men or you're with corpses. No wonder you were depressed.
Yes, one could say that. But I knew from the beginning that I didn't want it to end depressingly, I wanted to have a development towards brightness. Let's not say hope, but something like perspective.
Where did this idea of parking yourself in a morgue for your debut feature come from?
All of my stories I developed or tried to write down started with just a single image. In the case of Breathing it was an old lady lying on the floor of her living room, dead. This was the image. I never knew where this image came from. I only knew it was very strong and I had to try to figure out the story behind it.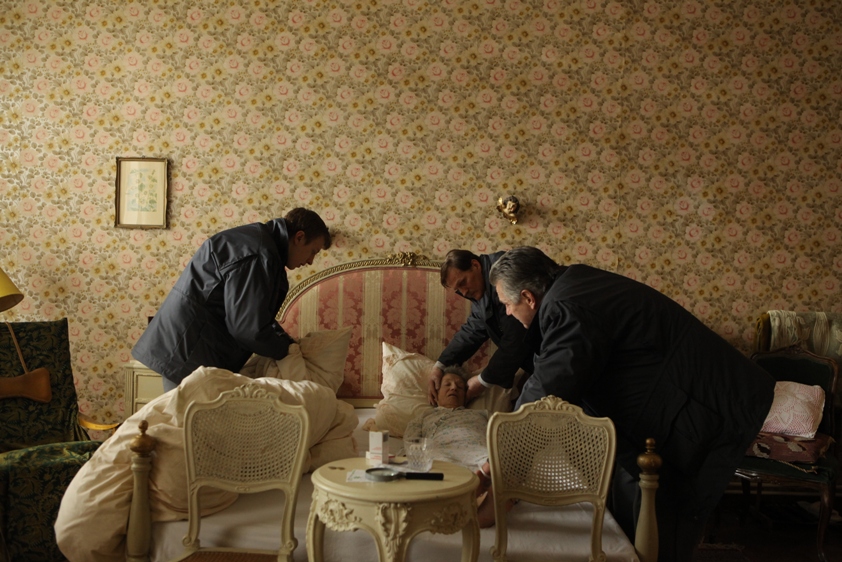 You have a number of corpses in the film. This is an amazingly stupid question but it was so realistic and I kept on thinking, those extras are giving amazingly convincing performances. How did you get them not to breathe? What's your trade secret?
I will tell you my secret. And it's not a stupid question because this is what I hear most often in all the Q&As. Every time there is someone who wants to know. It's partly about make-up but also nowadays we have the possibility of CGI corrections so it's very easy to make a person not breathe or to still the pulse in the neck. And of course you need good extras. We told them not to breathe as long as possible and then to take a deep breath and to be still again.
What a part for an extra.
The most difficult casting was of the old lady. These were three shooting days and it's not very easy to find an old woman who knows that she has to be completely naked and has to lie on the floor and be grabbed and carried through a room and laid down on the bed. Finally we found one and in the case of all these corpses they are almost as important as acting roles. They dominate the sense of these special scenes, especially of course the old woman, and but also the other woman who he thinks is his mother. They're very important for the situation of my lead character.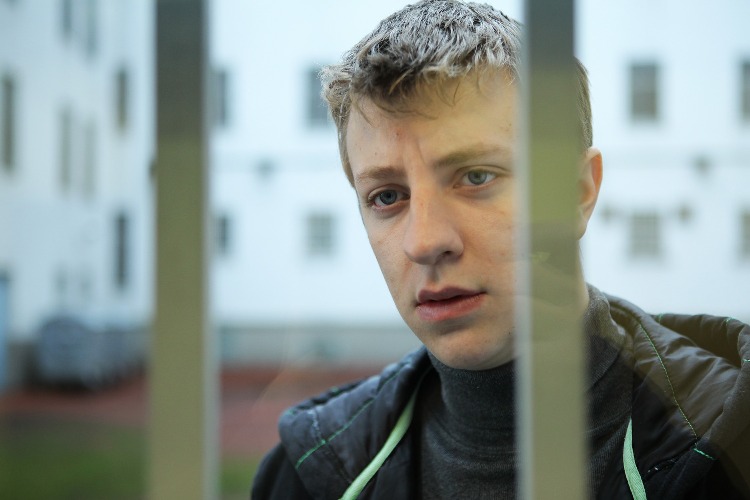 So you started with that image. How did you track back to the idea of starting with a boy who has been deprived of his liberty and indeed his childhood?
The boy appeared very late (pictured left, Thomas Schubert as Roman Kogler). The first idea was to do a movie about the workers in the morgue, about people who deal with the dead in an everyday manner. But this was only a situation, not yet a story. And then some two or three weeks later a young guy appeared in my head. But he was very quiet. He didn't tell me a lot. I had to figure out again what to do with him in this setting. I had no idea what it could with an 18-year-old boy in a morgue, because at that age you wouldn't choose that job voluntarily. This was a sort of cue word for me: if not voluntarily, so maybe involuntarily. So it developed.
Explore topics
Share this article
Subscribe to theartsdesk.com
Thank you for continuing to read our work on theartsdesk.com. For unlimited access to every article in its entirety, including our archive of more than 10,000 pieces, we're asking for £2.95 per month or £25 per year. We feel it's a very good deal, and hope you do too.
To take an annual subscription now simply click here.
And if you're looking for that extra gift for a friend or family member, why not treat them to a theartsdesk.com gift subscription?