LFF 2012: The Hunt |

Film reviews, news & interviews
LFF 2012: The Hunt
In Thomas Vinterberg's blistering drama a fog of doubt sweeps through a small town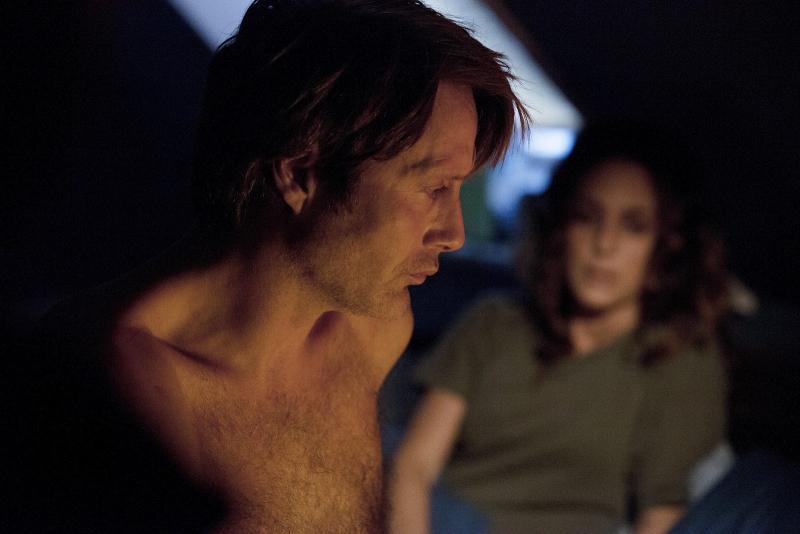 A 'raw cinematic force': Mads Mikkelsen in 'The Hunt'
Featuring a towering, Cannes-award-winning performance from Mads Mikkelsen, The Hunt (Jagten) is a humane and horrifying story of the power of accusation from Danish director Thomas Vinterberg (Festen).
Mikkelsen plays Lucas, a kindergarten teacher in a Danish village. Though he's a natural with the kids and is popular and connected locally, he's a taciturn, somewhat enigmatic figure whose recent divorce has left him alone and missing his son. When his best friend's tiny daughter Klara (Annika Wedderkopp) develops a crush on him, his rejection of her causes her to blurt out the most damaging of lies - that he has abused her. To add catastrophic insult, the school's principal Grethe (Susse Wold) mishandles the matter spectacularly, resulting in a presumption of guilt and even the suggestion that other children have been targeted.
The Hunt highlights the vulnerability of those in the teaching profession to such accusations. It's a prosaic horror story which puts a small community under a stark microscope. This is a modern day witch-hunt, presented as if it could happen anywhere. Vinterberg's film gets plenty of mileage out of the guilelessness of the catalyst Klara – making a focus of her uncomprehending face, and out of Lucas' dignity in the face of extreme provocation. There's never any doubt that he is an innocent man; in fact we are shown quite clearly how the idea formed in Klara's mind. The Hunt's strength lies in the potency of the injustice, and the raw cinematic force of Mikkelsen.
Follow @EmmaSimmonds on Twitter
The Hunt's strength lies in the potency of the injustice
Share this article
We at The Arts Desk hope that you have been enjoying our coverage of the arts. If you like what you're reading, do please consider making a donation. A contribution from you will help us to continue providing the high-quality arts writing that won us the Best Specialist Journalism Website award at the 2012 Online Media Awards. To make a one-off contribution click Donate or to set up a regular standing order click Subscribe.
With thanks and best wishes from all at The Arts Desk