Black-Out Ballet: The Invisible Woman of British Ballet |

Dance reviews, news & interviews
Black-Out Ballet: The Invisible Woman of British Ballet
Mona Inglesby brought ballet to the masses - then vanished
Tuesday, 11 December 2012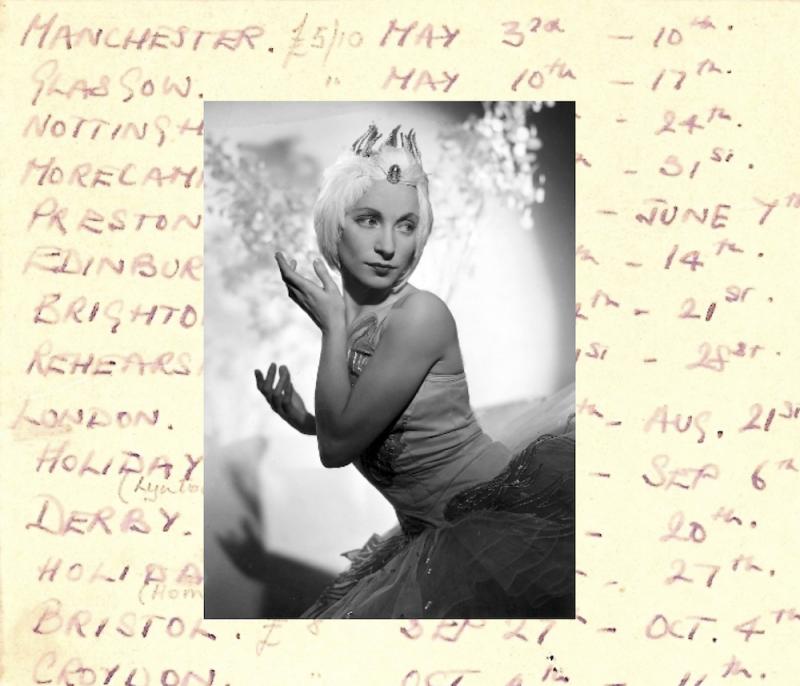 War? What war? Mona Inglesby introduced Swan Lake to Britain nationwide in WW2
In 2006 an elderly dancer died in Bexhill-on-Sea, Sussex. She was 88, and had once been one of Britain's most recognised ballerinas. Why did she die in obscurity? Why is the great ballet company that she ran now a forgotten name? This was what I set out to explore in a BBC Radio 4 documentary which aired yesterday. Inglesby's story has the improbability of an epic. As a very young woman she defied wartime conditions to launch a major ballet company, which introduced the British public en masse to grand ballet. She was also nothing less than the saviour of the most precious texts in all classical ballet. A mounting sense of injustice caused the last remaining dancers of her company, now in their eighties and nineties, to try to get some amends for Inglesby before they too were gone.
The documentary, Blackout Ballet, produced by Philippa Ritchie, opened with the success of their lobbying to have a plaque installed inside the Royal Festival Hall's stage door (pictured below left). This is the full transcript of the programme.
Sound of public event - speech: "Ladies and gentlemen, good afternoon and welcome to the Royal Festival Hall to celebrate, to acknowledge the work of International Ballet and the joy International Ballet have brought to the South Bank Centre..."
ISMENE BROWN: The Festival Hall on London's South Bank, 60 years after its opening during the 1951 Festival of Britain. A group of dancers gather for a reunion.
"...I am particularly pleased to see you all here...
IB: The youngest dancer here is in her 70s – the oldest nearly 90. They're members of International Ballet, which was once Britain's largest ballet company, and introduced more people to ballet in its time than any other.
"...this whole day is for the acknowledgement of the work of Mona Inglesby."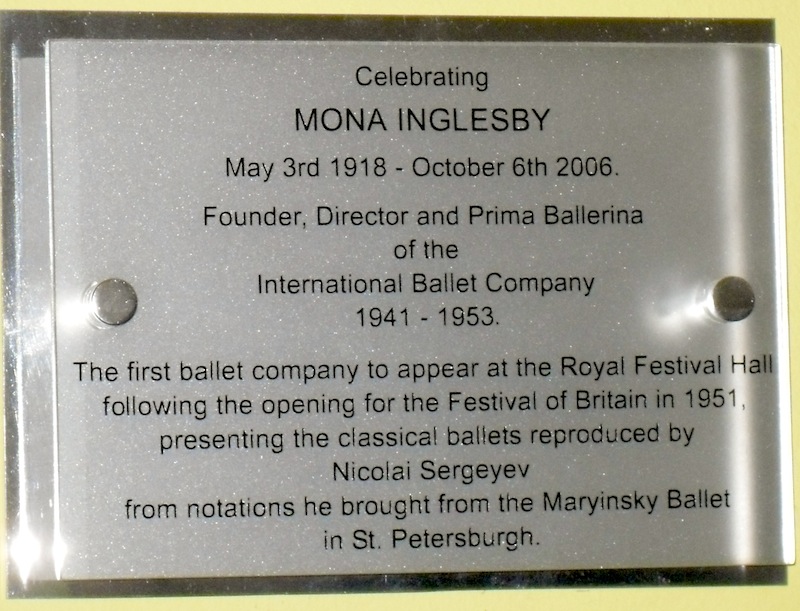 IB: When the Royal Festival Hall opened, the company chosen to perform in front of the Queen was not one of the companies famous today - the Sadler's Wells Royal Ballet, or Ballet Rambert, or even The Festival Ballet – it was International Ballet. And yet these days hardly anybody has heard of this large British classical ballet company and its founder and star Mona Inglesby. And these old dancers are here trying to put right half a century of injustice.
(ANGELA BAYLEY): We all felt she hadn't had any recognition for what she'd done – it's ridiculous
(THELMA CLIFFORD): I don't know who will put it right, really, other than the likes of the few of us here, because a lot of us are sadly gone on our way.,
(PAULINE WHITE): They would never have seen these ballets had it not been for Mona Inglesby - no, they wouldn't.
IB: I stumbled across this invisible woman of ballet almost by accident - when I was writing an article about a reconstruction by the world-famous Kirov Ballet of the original Sleeping Beauty as it was at its premiere in 1890. There was a strange link to an English ballerina - She had been famous, but she was now quite hard to track down. I found her living in a care home on the Sussex coast. She was in her eighties, a small, elegant woman with a quiet manner and white hair. She said she was surprised I'd found her, and she was resigned to being forgotten - she said the establishment had always had it in for her. But the fact was that she'd run what for many years was Britain's largest ballet company - the International Ballet.
1951 NEWSREEL VOICE-OVER: "One export that Britain can be particularly proud of is ballet, an art in which we might reasonably claim to be leading the world. And in Zurich recently members of the International Ballet of London were combining the pleasures of foreign travel with the useful business of earning hard currency..."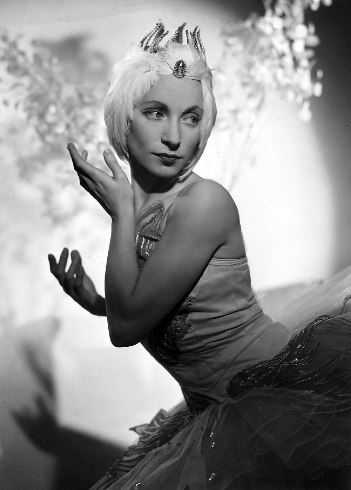 IB: Mona told me she was 22 when she had the idea of starting a ballet company. It was wartime, and she was driving an ambulance in the Blitz when she felt that she could be just as valuable by entertaining the public in the blacked-out theatres. She was a talented young dancer - the famous Marie Rambert had spotted her as a teenager, and she was sure she could do it. Her father lent her £5,000 for the first year on condition she paid it back. The International Ballet opened in Glasgow in May 1941 and for 12 years they were totally self-supporting at the box office. Mona must have been an unusual young woman. What was she like? I asked Moira Tucker who was 17 when she joined International Ballet in 1943.
MOIRA TUCKER: I was frightened to death of her.
IB: But she wasn't much older than you.
MOIRA: No, she wasn't, no. But she had a very quiet, controlled manner about her. Withdrawn, a bit aloof, I found that rather frightening.
IB: What appeared as Mona's aloofness was partly because she was reserved by nature. But she was also younger than many of the people she employed which would daunt anybody. And then there was the convention of the times - her first balletmaster, the former Ballets Russes star Stanislas Idzikowski, told her as the director she must command respect from a distance, and she must be addressed as "Miss Inglesby" by the dancers, not "Mona". From that point - Mona told me - her only friend was her beloved dog Copper (the two pictured left), who went wherever the company did on their constant travels.
MOIRA TUCKER: She was a dancer, first and foremost, I think. Musically she was faultless. But there was a lot of unpopularity and a lot of horrible writ