10 Questions for Les Ballets Trockadero de Monte Carlo's leader Tory Dobrin |

Dance reviews, news & interviews
10 Questions for Les Ballets Trockadero de Monte Carlo's leader Tory Dobrin
In their 40th year, the hairy ballerinas have laughed through a traumatic social history
Tuesday, 12 February 2013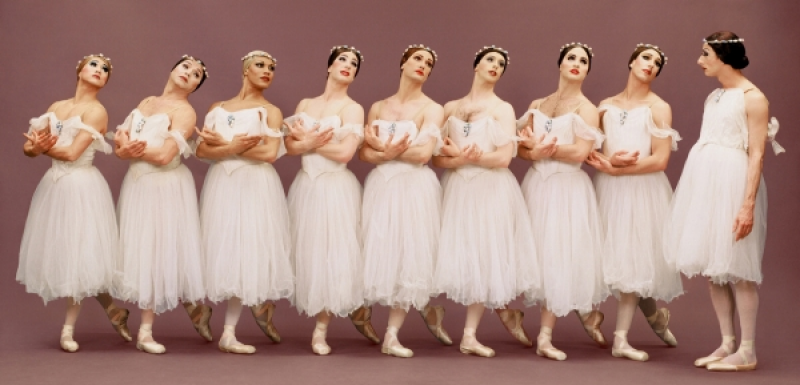 The Trocks: 'there are new poison princesses snapping their steel-capped pointe shoes into fifth and plotting against the diva'
The bristling chest, the suggestive swell under the feathered crotch, the leering lipsticked mouth, the size 12 pink pointe shoes. Even the name of the troupe tickles the ribs, so serious yet so ridiculous. What's a camp word like Trockadero doing in the middle of a legendary Russian ballet company name?
It's time to raise a scented handkerchief in respect to the male comics known as the Trocks, visiting Britain on their 40th anniversary tour. The beefy ballerinas with their fragile Russian nerves have been dying on stage before us for decades and show no sign of stopping, so much do audiences all around the world love them and beseech them for encores. Their parodies of Swan Lake and The Dying Swan are a deathless tonic for any depression, their sound technical training ensures that they can take on classical rarities with a disconcerting ballerina finesse, under the comedy costuming.
Like all top comedians, they are hard-working perfectionists, and to watch the artists rehearse is not remotely funny - a serious bunch of men in vests and sweats, who just happen to have man-sized satin pointe shoes on. Under the soft-spoken lash of their director Tory Dobrin, who has an intolerance for stale buns, they constantly recut and repolish their pratfalls, adding bravura twists of technique to keep every joke as fresh as their lipstick.
Time never stands still for a ballerina who's perhaps 40 years older than she admits to, and the programme brings us snippets of entertaining biographies to go with the punning names (one is known as "the Odessa Chihuahua", another jealously impaled a Grand Duchess with her pointe shoe). One may miss a much-loved Trock from a previous tour, but there are new poison princesses snapping their steel-capped pointe shoes into fifth and plotting against the diva. Every show begins with an unfailingly enjoyed preamble outlining the vulnerable state of the performers' nerves and the inevitable programme changes.
If the military had known the Trocks was a bunch of drag ballerinas, they never would have allowed it
In that sense time does seem to stand still at a Trocks show. But nothing could be less true, for the origins of the Trockaderos, and the dramas of their survival for four decades, are more dramatic and giddy than any invented for their personas. Last weekend I met Tory Dobrin to find out more about the origins of this troupe of comic aristocrats (whose Facebook page is becoming a bubbling river of happy campers leaving notes of pleasure about their experiences so far in Nottingham, Canterbury and Birmingham). Tory, now 58, was a Trock himself over 30 years ago - so we started there.
ISMENE BROWN: Do you remember how you felt when you first put on a ballerina costume and went out on stage on pointe?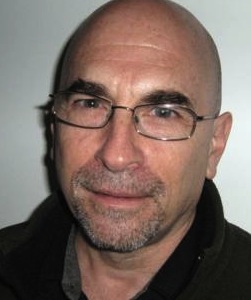 TORY DOBRIN: Of course I remember it 100 per cent. We were at São Paolo opera house, and I was doing Swan Lake in the corps, and I have never felt so disorientated in my life. Like a mummy. The pointes are hard blocks on your foot, you've got pink tights on, you're all strapped in, you have a wig and false eyelashes. It was not just a Halloween costume feeling - it was definitely an unusual situation because you had to go out there dancing ballet steps in pointe shoes you had no idea what it was all about. Not like today. I absolutely remember - it was horrifying!
But the whole tour was fantastic for us because it was basically the height of the military dictatorship in Brazil, so all the places we went to were in high social distress. I am fairly sure the military didn't know what the Trocks were - if they had known it was a bunch of drag ballerinas, they never would have allowed it. But the audience knew exactly what we were, and they were using the company as a way to protest against their rigid society then. The response was mind-boggling. Screaming, cheering, throwing flowers.
Was it equally boys and girls? Was it very gay?
You can't see from the stage. And we didn't read Portuguese so we didn't understand the reviews and press.
The dramas of the Trocks' survival for four decades are more turbulent than any invented for their personas
Explore topics
Share this article
Subscribe to theartsdesk.com
Thank you for continuing to read our work on theartsdesk.com. For unlimited access to every article in its entirety, including our archive of more than 10,000 pieces, we're asking for £2.95 per month or £25 per year. We feel it's a very good deal, and hope you do too.
To take an annual subscription now simply click here.
And if you're looking for that extra gift for a friend or family member, why not treat them to a theartsdesk.com gift subscription?