Music of Today - November: Sonica, HCMF, Oliver Knussen, the Arditti Quartet and Heiner Goebbels |

Classical music reviews, news & interviews
Music of Today - November: Sonica, HCMF, Oliver Knussen, the Arditti Quartet and Heiner Goebbels
New monthly survey of the latest developments in contemporary sound and music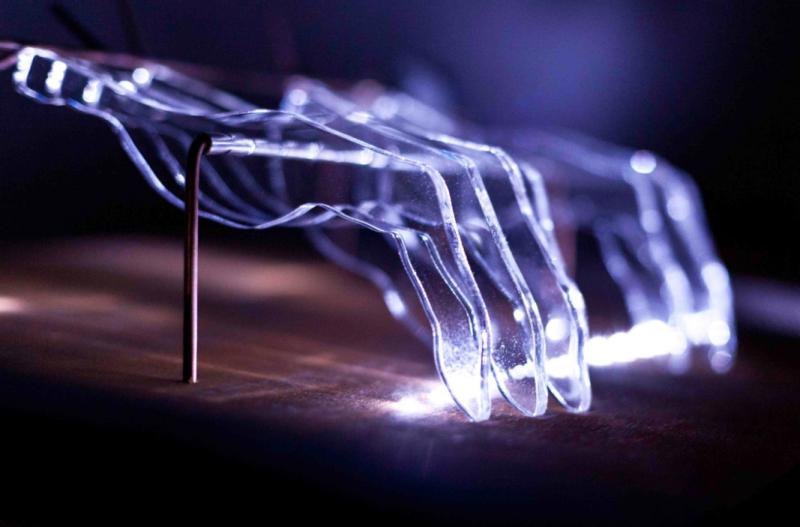 Mookyoung Shin's Our Contemporaries at the Tramway, Glasgow, one of the highlights of this year's Sonica Festival
Arditti String Quartet, Wigmore Hall, 31 October ****
November is always a good month for new music. This year saw the interest begin a day earlier. Whichever wag chose to hand over Halloween at the Wigmore Hall to two of the most uncompromising contemporary string quartets, however, was denied a fitting punchline. The young JACK Quartet were grounded in New York by Sandy, and the venerable Ardittis chose to programme works that weren't half as terrifying as hoped.
Mauro Lanza's new octet was to see the upstart quartet perform with the old pros. Without the JACK's, however, we got Wolfgang Rihm's String Quartet No 13 (2011). A work of what the programme notes suggested would be a precisely notated and computer-derived chaos was swapped for one of uncomplicated and unabashed neoromanticism. Playing to convention, Rihm told a story and told it well. The Ardittis showed that they could construct as well as deconstruct. And the concert ended warmly and safely. Which belied where we had begun.
In Saunder's Fletch what starts off as an exercise in description moves into something much more feeling and interior
James Clarke's String Quartet (2002-3), which opened the night, is a self-contained and self-sustaining work that spits fire like a catherine wheel. Here, there was no feeling of being shortchanged (we were originally meant to hear a Clarke UK premiere for two string quartets, 2012-S). The balletic team-work of the opening, which used the glissando as a building block, was very Merce Cunningham - full of stiff arms, tensed legs and sudden sweeps. Clarke explores this formal but intense dance for two thirds of the work's length then allows the piece to atrophy and split apart through repetitive wear and tear. And, just as one was becoming weary with the patterning, the work crumbles to a ravishing end.
Formally Rebecca Saunders' Fletch (2012) was similar, avoiding ennui by a judicious change of tack. In Saunders the shift was emotional. What starts off as an exercise in extended technique and description - the flight of a fletched arrow delivered in stabs sul ponticello - moves into something much more feeling and interior. And as we burrowed deeper into this world - the cello and violas detuning their instruments mid-performance - Saunders also frees herself of both metaphor and influence and begins to explore more bleak and interesting territory.
The most straightforward work, the Hans Abrahamsen Fourth String Quartet (2012) (which was being given its UK premiere) was the most affable but the least memorable of the four works. Too many of the movements (the only one on the programme to offer divisions in this way) resembled other styles: Messiaen in the first movement, Copland in the last. Still, in the hands of the Ardittis, the hocketing in the second movement and the pizzicato passacaglia of the third meant a pretty enjoyable time could still be had.
Johnny Herbert's 'New' 'Work' is a Beckettian nightmare and compulsive work of genius
Explore topics
Share this article
We at The Arts Desk hope that you have been enjoying our coverage of the arts. If you like what you're reading, do please consider making a donation. A contribution from you will help us to continue providing the high-quality arts writing that won us the Best Specialist Journalism Website award at the 2012 Online Media Awards. To make a one-off contribution click Donate or to set up a regular standing order click Subscribe.
With thanks and best wishes from all at The Arts Desk