South Asian Literature 1: Romesh Gunesekera Q&A |

Books reviews, news & interviews
South Asian Literature 1: Romesh Gunesekera Q&A
The prize-winning Sri Lankan author on the rude health of subcontinent literature
Saturday, 16 October 2010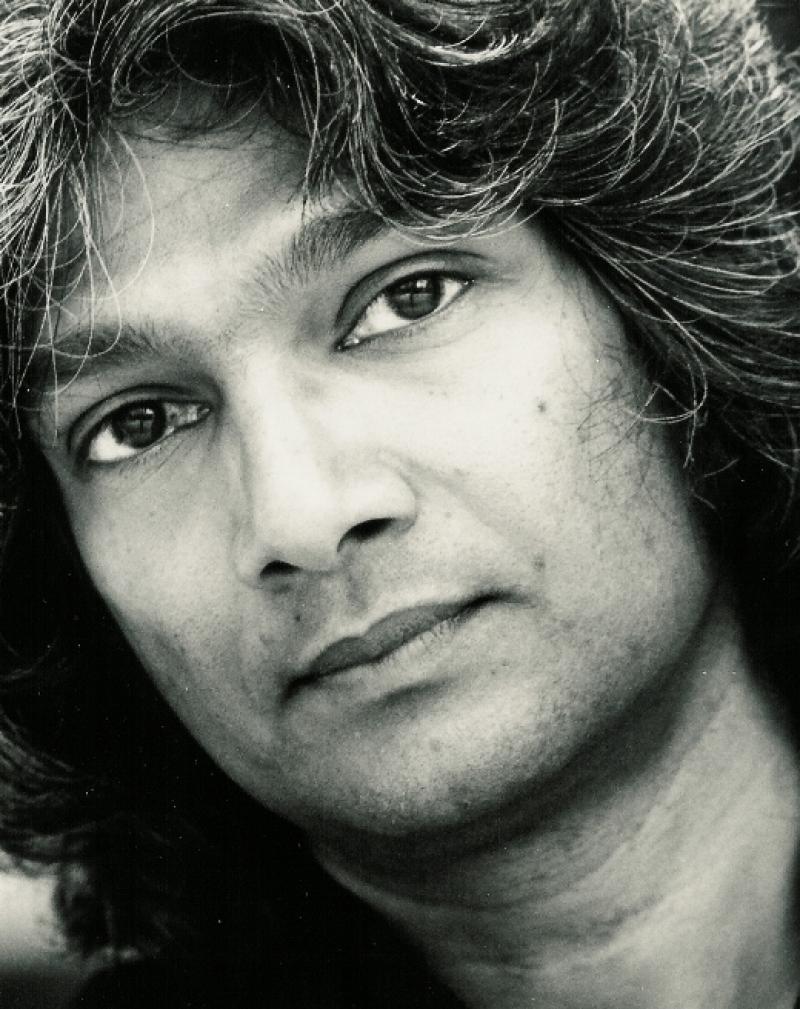 Romesh Gunesekera, the Sri Lankan-born British novelist: 'Usually we don't have to identify ourselves in 15 words'
The inaugural South Asian Literature Festival takes place in London over 10 days. It has drawn authors such as Amit Chaudhuri, Fatima Bhutto, Kenan Malik and Mohamed Hanif, as well as publishers, translators and artists (performance and graphic) connected with the region. Over and above events relating to tribal art, oral culture, travel writing, cultural offence and the literary divide (if such there be) between India and Pakistan, the festival will also feature the announcement of the shortlist for the inaugural DSC Prize for South Asian Literature, a $50,000 award recognising "writers of any ethnicity writing about South Asia and its diasporas", the winner of which will be declared at the Jaipur Literature Festival in January. Theartsdesk speaks to prize-winning Sri Lankan author Romesh Gunesekera, about the festival's ambitions and the rude health of subcontinent literature.
ASH SMYTH: Does the line-up for the DSC festival reflect an interest in the literature of British-based Asians as much as of South Asia itself?
ROMESH GUNESEKERA: Yes, I think it does. Their interest is in focussing on South Asia geographically, but definitely on the diaspora as well.
And what events are you involved in?
I'm doing a fiction workshop in the British Museum, using the museum itself as a starting point. And I'm doing an event on cricket and writing – largely because of my last novel, The Match – on how my interest in sport might lead into fiction.
Do you play?
No, I'm not a sportsman; but I have an interest in cricket – like everybody else in Sri Lanka! My interest was in how to use the cricket experience in Sri Lanka to explore the issue of identity.
Given the diaspora/identity 'issue' in literature, how do you refer to yourself?

"Sri Lankan-born British writer". Though I must say it's not something that troubles me a huge amount (and if we're being technical then London is where I've been for the last 20 years). It's more about how people define an identity… and usually we don't have to identify ourselves in 15 words. If you write fiction then you're primarily a novelist. I'm sure the places you live have an effect on your fiction. The Match for example has a lot to do with the Philippines I lived in. But does that make it a Filipino book? Or do you have to be a Filipino to write a book about the Philippines? The reception suggests that you don't have to be a Filipino to be true to Manila. That fits the DSC prize ideas.
The festival involves a lot of writers who live outside South Asia. How does that influence the flavour of things?
I think the organisers wanted a festival in London that promoted writing – and not just writing – to do with South Asia. It is trying to be broad and experimental, mixing different themes and art forms.
Is the London festival an off-shoot of Jaipur? I mean, with the set-up for the DSC prize…
The London festival is only connected to Jaipur through DSC's sponsorship. The organisers [producers Bhavit Mehta and John Slack] have visited the Jaipur festival, of course, but there's no formal link. And the London festival has a very different line-up. Britain has hundreds of literary festivals – 300-and-something, one for every day of the year. There are other, very different, literature festivals in London; and London has had other South Asian festivals – to do with art, for instance. So this, in theory, might be pushing two or three different strands together. But I hope it becomes a fixture.
How did the festival come about?
About 18 months ago Bhavit came to speak to me about it. There was no sponsorship or funding. There was just an idea to try to get the funding. But the organisers have talked to as many people as they can and been to as many literature festivals as they can, and I'm sure they've given it the best start they can. If it's successful there's no reason why, in the future, it couldn't broaden out.

Is it fair to point out that the vast majority of the festival guests are connected either to India or to Pakistan? How realistic is it to expect a range of festival-goers (speakers or punters) from Bangladesh, the Maldives or Afghanistan, which are all listed as South Asian for the purposes of the DSC prize?

Well, it's not that there's a lack of a broad range of countries; it's just to do with their being small. But then look at Ireland, or Trinidad. Sri Lanka is a very interesting example, having a literary tradition in all three of its languages [Sinhala, Tamil, English], and yet it languished for many years. I remember when my first book [Monkfish Moon, a collection of short stories] came out, writing in English was seen as nothing much. But now people know about