Halloween Special: Patrick McGrath on Sheridan Le Fanu's horror stories |

Books reviews, news & interviews
Halloween Special: Patrick McGrath on Sheridan Le Fanu's horror stories
The modern Gothic novelist pays tribute to an Irish 19th-century master of the scary tale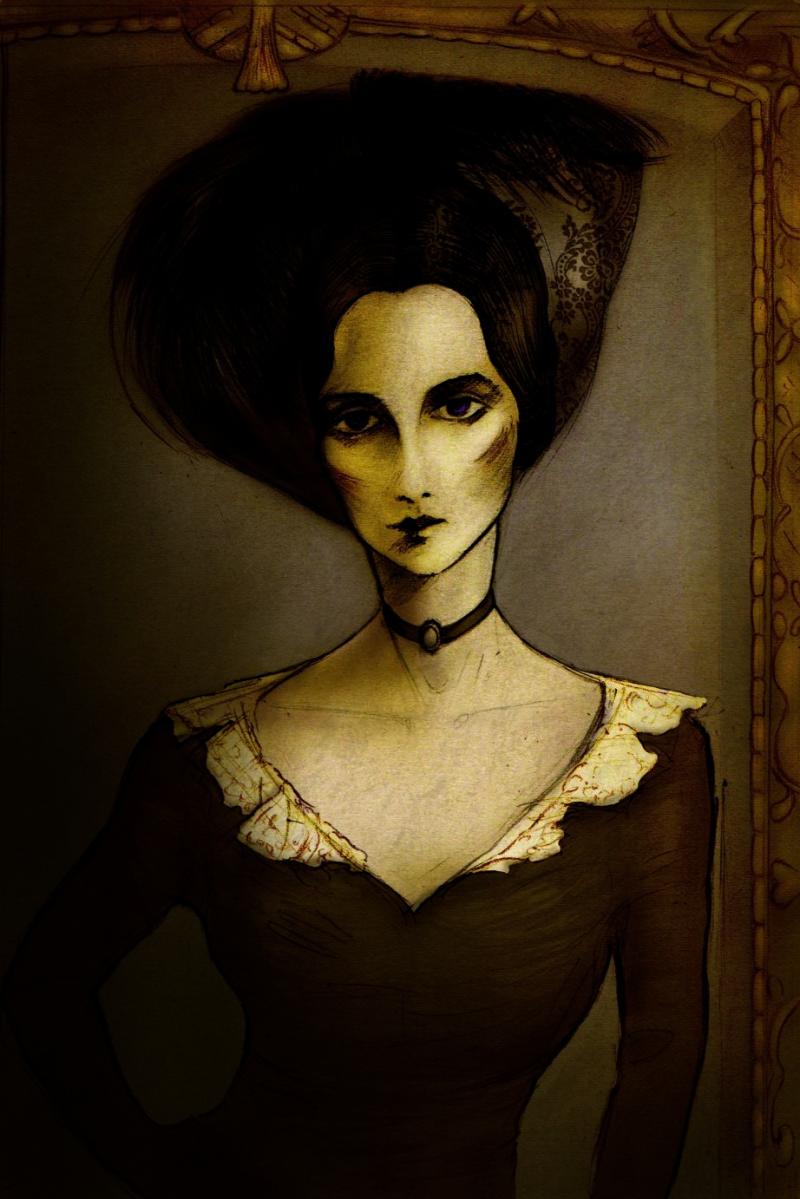 Sheridan Le Fanu's 'Carmilla': one of the greatest vampire stories ever written, later surpassed only by 'Dracula'
Joseph Sheridan Le Fanu, son of a Protestant clergyman and grand-nephew of the playwright Sheridan, was born in Dublin in 1814. He spent part of his boyhood in County Limerick, where from local storytellers he heard legends of fairies and demons. Later he became a journalist. For some years he was proprietor and editor of the Dublin University Magazine, a conservative publication that spoke for the Protestant ruling class in Ireland, also known as the Ascendancy. When Le Fanu took over the magazine, however, far from ascending, the ruling class was in fact in steep decline. The anxiety both personal and political this caused him is considered key to the tone and content of much of his fiction. A congenital depressive, Sheridan Le Fanu lived as a recluse in Merrion Square and died in Dublin in 1873. His posthumous reputation was burnished in 1947 when Elizabeth Bowen declared that his novel Uncle Silas, although set in England, was in spirit an entirely Irish novel, and that far from being the last of the Gothic romances, it was one of the first psychological thrillers in our literature. "And it has," she wrote, "as terror-writing, a voluptuousness not approached since." *
Of the five stories collected here [in the Folio Society's new edition of In a Glass Darkly: Haunting Tales for Halloween], Green Tea is the least voluptuous. It is a dry and darkly comic tale about a vicar, the Rev Mr Jennings, a scholarly gentleman who lives alone in London, "where, in a dark street off Piccadilly, he inhabits a very narrow house". A tall thin man, then, in a very narrow house, who, when he writes a note to our narrator, Dr Martin Hesselius, does so "with a very sharp and fine pencil". Like Hesselius, and like Le Fanu himself, the vicar is a student of Emanuel Swedenborg, the philosopher and visionary who believed that there exists a world of spirits, good and evil, that interpenetrates our own world. Mr Jennings has sought the help of Hesselius, a doctor of "metaphysical medicine", because his life has become intolerable to him. He is haunted by a small black monkey that has no objective existence.
Hesselius proves on closer inspection to be as grossly unreliable a doctor as he is a narrator
He encounters it first on a London bus on a dark night, where he sees its red eyes glittering in the shadows. Attempting to prod it with his umbrella, he discovers to his horror that the umbrella passes right through the creature. The monkey has only one peculiarity, aside from its immateriality: its "unfathomable malignity". It haunts the vicar, interrupting his prayers with "dreadful blasphemies". It finally drives him to suicide.
A simple story on the face of it, but complicated by the presence of Hesselius, who proves on closer inspection to be as grossly unreliable a doctor as he is a narrator. The story has a prologue written by his unnamed medical secretary, who has selected this case from the doctor's copious correspondence with his friend, Professor Van Loo of Leyden. The unfortunate vicar, his story buried within these various documentary frames, is no less smothered by Hesselius's pseudoscientific hocus pocus, particularly his pronouncements on the nervous fluid. But Hesselius cannot stand by his own diagnostic convictions. He hedges his bets, suggesting that the vicar's complaint may simply be a case of "hereditary suicidal mania", or even the result of drinking too much green tea. Hesselius is a charlatan, and the joke is in the spurious accounts he gives of what ails his patients. He is also clinically, even fatally, irresponsible. For having told the Rev Mr Jennings that, should the monkey reappear, he is to be sent for, he then goes to an inn to consider the case. Not wishing to be distracted, he tells nobody of his whereabouts. It's while he's thus sequestered that the vicar kills himself.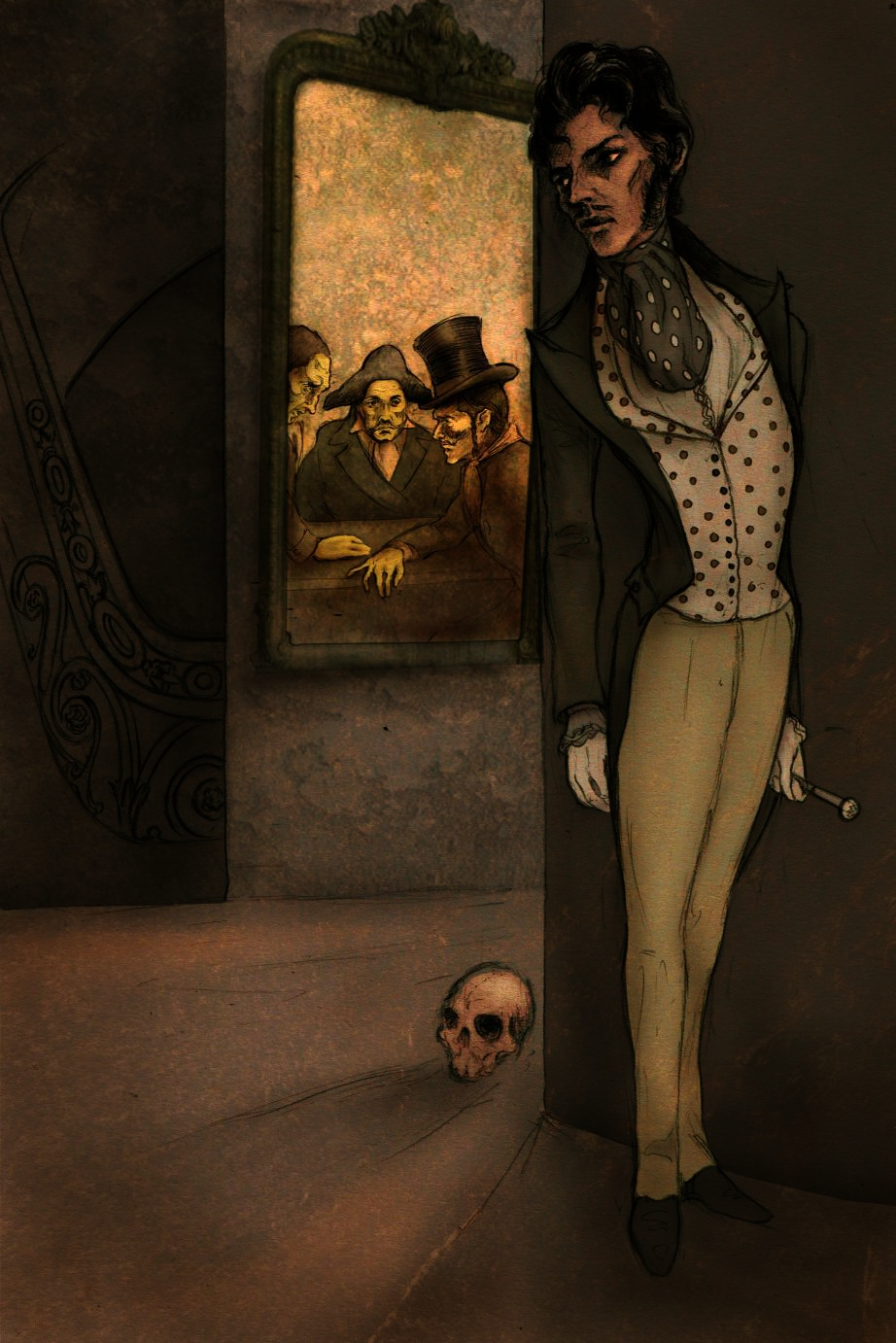 VS Pritchett found Le Fanu's phantoms frightening because "they can be justified: blobs of the unconscious that have floated up to the surface of the mind... not perambulatory figments of family history, moaning and clanking about in fancy dress". * Another blob from the unconscious manifests in The Familiar, which is also taken from Hesselius's secretary's archive of cases "more or less nearly akin to that I have entitled Green Tea". It resembles that story in some respects. It involves a naval commander named Barton who one night hears footsteps dogging him. But when he turns there's nobody there. Some days later a shrunken man, mad and evil in appearance, confronts the brave captain and terrifies him. From that point on he's a haunted man, and a doomed man.
But unlike the events described in Green Tea, the story of Captain Barton is ultimately shown to have an explanation of sorts. The blob of the unconscious, in the form of the evil little man, arises from events that occurred early in the captain's career. The guilt attaching to those repressed events has evidently returned with a vengeance to wreak havoc on the captain. Doctor Hesselius was not directly involved in the case of Captain Barton, but he has no doubt that, had he been consulted, "I should have without difficulty referred those phenomena to their proper disease. My diagnosis is now, necessarily, conjectural."
She was buried 150 years earlier, but there she lies in seven inches of blood with a 'faint but appreciable respiration'. A sharp stake is driven through her heart and a piercing shriek is heard
Explore topics
Share this article
Subscribe to theartsdesk.com
Thank you for continuing to read our work on theartsdesk.com. For unlimited access to every article in its entirety, including our archive of more than 10,000 pieces, we're asking for £2.95 per month or £25 per year. We feel it's a very good deal, and hope you do too.
To take an annual subscription now simply click here.
And if you're looking for that extra gift for a friend or family member, why not treat them to a theartsdesk.com gift subscription?