Unreported World: Vlad's Army, Channel 4 |

reviews, news & interviews
Unreported World: Vlad's Army, Channel 4
Unreported World: Vlad's Army, Channel 4
Did this dark little film about Putin's youth movement glimpse the future of modern Russia?
Saturday, 05 November 2011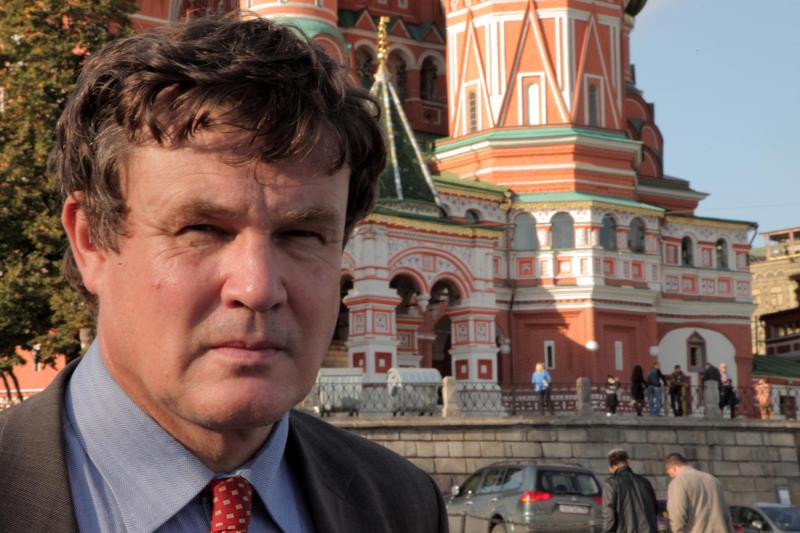 Peter Oborne in Moscow, hot on the heels of the Nashi
The next time you find yourself mumbling unkind words about the apathetic youth of today, or else deriding the muddle-headed protests of twonkish Charlie Gilmour types, stop and think about the Nashi.
A right-wing Russian youth organisation bankrolled by Vladimir Putin's shady regime and various big business interests, they practically make you want to raise a statue to any teenager who chooses to spend their daylight hours idling beneath a duvet or playing Robin Hood in the City.
The astonishing opening scene of this latest instalment in the ever excellent Unreported World series showed members of the Nashi (it means "our people" and, yes, it is a little too close to you-know-what for comfort) spraying slogans outside the US Embassy in Moscow. Instead of being bashed about by the notoriously uncompromising local police, the Nashi instead intimidated the forces of law and order, shouting in their faces, shoving their chests, filming them and asking for their papers. Eventually, cowed, the policemen slunk off. Looking on, presenter Peter Oborne asked: "Who is really in control?"
The Nashi have serious back-up. Most democratic countries have a handful of sinister extremist movements lurking in the closet; few are sanctioned by the state and tacitly endorsed by the leader. Set up by Russia's Ministry of Youth, the Nashi are Putin's young disciples, enforcing his power base. They have over 100,000 members throughout Russia and their HQ is a swanky five-floor building in central Moscow worth over $20 million and funded by the state and a number of unnamed businessmen.
One Nashi puppet babbled about Putin's heroic acts being 'signs', while their HQ is a Soviet-style shrine to the great leader
From this base we saw them organising "actions", extraordinarily charged flash mobs in which these young, brash, brightly dressed kids behaved like thuggish racketeers, intimidating their fellow Russians, ordinary men and women twice their age who looked frightened, furious and ashamed. The Nashi have official papers giving them the right to check documents and to make arrests. One environmentalist who tangled with the group compared them to the Hitler Youth. They have been accused of stalking political opponents and of badly beating up one anti-Putin journalist.
Led by "commissar" Masha Kislitsnya, a real piece of work, these are not the children of privilege but of poverty, whose hard-line views have been forged by the memory of the post-Glasnost period when Russia seemed cowed, weakened and in hock to the West. No longer. For them, Putin is a symbol of renewed national strength, a bare-chested warrior with mystical powers who belongs to a lineage of great Soviet supermen. The cult of personality surrounding him was as powerful as it was troubling. Many of the Nashi are self-proclaimed "fanatics" – one puppet babbled about Putin's regular (and staged) heroic acts being "signs", while their HQ is a Soviet-style shrine to the great leader. They sang cheesy songs extolling his manliness and filmed their "actions", posting them on YouTube overlaid with the sound of old Soviet anthems. Their anti-West sentiments spilled over into overt racism, with dubious double entendres – and worse – regarding America's black culture.
At 25 minutes Unreported World never has time to mess about, which is both a strength and a weakness. It is excellent at offering direct, waffle-free journalism of the kind you rarely see on television any more, but sometimes you wish it had the space to delve deeper. This week's presenter Peter Oborne is a pro, of course, even if at points he seemed to be channelling Ted Maul, Chris Morris's bellowing TV hack from Brass Eye. He made a wry and emotionally engaged tour guide, especially when raising an eyebrow at Putin's miraculous – and conveniently public – recovery of two historic vases from the sea bed.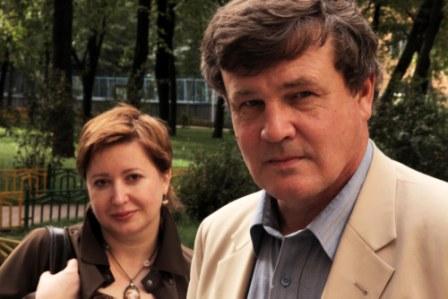 Although the film offered only a snapshot in close-up, it found time towards the end to pan out to reveal glimpses of the bigger picture. We were told how the FSB – Russia's security service; the KGB in old money – constantly interfered in business matters. Oborne interviewed Olga Romanova (pictured above with Oborne), a financial journalist whose husband had been imprisoned for fraud after she ran an article exposing the business practices of a close Putin ally. Shortly after the piece ran Mr Romanov had received a phone call offering him a choice: divorce your wife or face the consequences. For the last three years Olga's husband had been doing the latter in a Siberian jail until, in a piece of blue-sky propaganda that seemed to have been staged partly for the benefit of the cameras, he was suddenly cleared by the Supreme Court of any wrongdoing and allowed to go free.
The wider inference, then, of this dark little film was that the Nashi is just a small strand in Russia's hugely complex tapestry of corrupt, degraded democracy. Their true significance may not become wholly apparent for another decade. If, as seems almost certain, Putin returns to become President for the third time next year, the film hypothesised about the beginning of a "new dark age" for Russia, one in which the leading lights of the Nashi would be groomed to become the elite of the next political generation. As you watched the utterly charmless "commissar" Masha Kislitsnya bullying a man twice her age and barking that she "pitied him", you couldn't help but shudder at the prospect.