Temple, Series 2, Sky Max review - more calamitous adventures of rogue surgeon Daniel Milton |

reviews, news & interviews
Temple, Series 2, Sky Max review - more calamitous adventures of rogue surgeon Daniel Milton
Temple, Series 2, Sky Max review - more calamitous adventures of rogue surgeon Daniel Milton
Berserk medical thriller held together by a commanding Mark Strong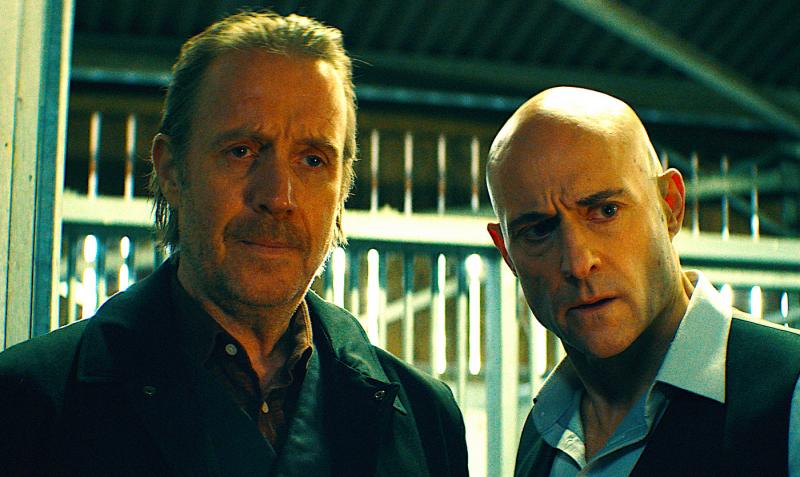 Rhys Ifans as Gubby, with Mark Strong as Daniel Milton
It's difficult to know how seriously to take Temple, Sky Max's outlandish medical thriller about surgeon Dr Daniel Milton and his gothicky secret clinic, hidden under Temple tube station in London.
In the first series, he miraculously managed to save his wife Beth (Catherine McCormack) from a terminal case of a mystery disease (despite the fact that he'd already delivered the eulogy at her funeral), but not without committing a few grossly unethical acts along the way. In this second series, flocks of chickens are coming home to roost.
The best thing about it, apart from its lovingly-shot scenes of familiar London locations, is Mark Strong's performance as Daniel. His taste for impeccably-cut suits and aura of crisp authority suggest a high-powered professional with an entirely ethical commitment to his patients' well-being, yet at the same time Strong's long, lean form and entirely hairless head give him an unmistakeably Nosferatu-like air. Quite apt for a man tinkering in the margins of life and death.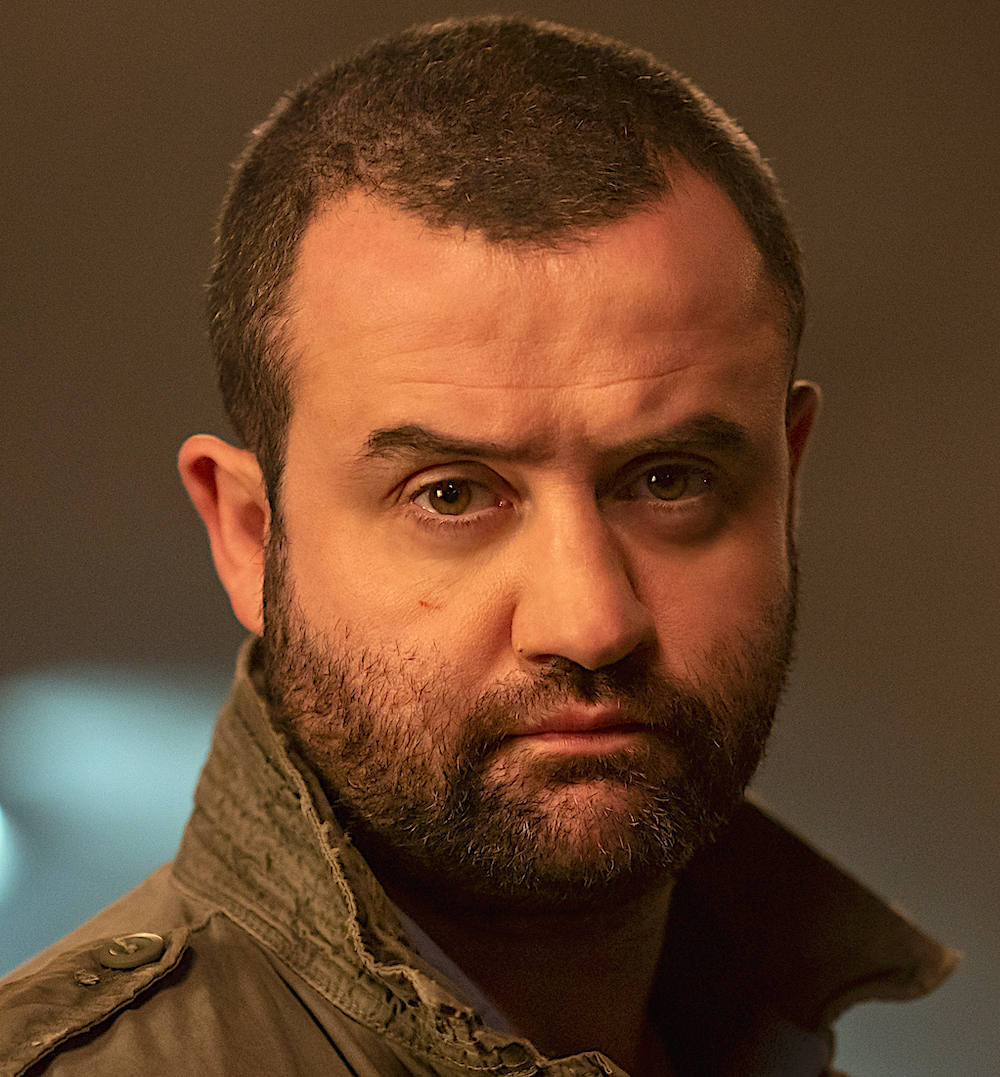 The fun of it is watching Daniel trying to maintain his facade of consummate probity while everything around him is crumbling remorselessly. Try as he might to keep everything under control, bad stuff keeps happening, like bodies being washed up in his secret clinic when the water level unexpectedly rises. "I thought this was supposed to be a foolproof plan!" he exclaimed to his utterly unreliable partner in crime, Lee, played like a kind of hysterical village idiot by Daniel Mays (pictured above).
Meanwhile, the miraculous news that Beth is back and living in the family home is undermined when she starts to get an inkling of what her husband has been up to while she was in her long coma. Her own sense of right and wrong is outraged when she learns that she owes her survival to Daniel's illicit removal of a kidney from Suzanna (Anamaria Marinca). Suzanna's arrival at her front door with the news that Daniel has promised her £50,000 to compensate for the theft of one of her body parts, and she wants the money right now if you don't mind, makes it clear to Beth that her resurrection has come with some ghastly strings attached.
It's Daniel's desperate need for money that introduces us to a new character, Gubby (Rhys Ifans), a sinister underworld fixer who specialises in arranging medical procedures for wealthy clients who are keen to keep their condition hidden from prying eyes. Thus, with Lee pretending to be his medical assistant, Daniel is escorted by monosyllabic bodyguards to a palatial ultra-modern home on its own lake, where he must perform critical heart surgery.
The plan goes awry when stressed-out Daniel suffers an attack of the yips, and Lee has to make the first incision in the patient's chest (incredibly, he survives.) But as a result, the client refuses to pay Daniel's fee. "The first rule of illegal fucking surgery, Daniel, is get the fucking money first!" fumes Lee, whose unexpected foray into heart surgery has given him tragic delusions of adequacy. "Once you get past the blood and all the inside bits, anyone can do it," he declares breezily.
There's potential for everything to go much wrong-er. Detective Inspector Rob Moloney (Ryan McKern) has latched on to Daniel's colleague Anna (Carice van Houten) and is trying to wheedle out information about his activities. Daniel's daughter Eve (Lily Newmark, pictured above with Catherine McCormack) thinks his underground lair would be the perfect base from which to launch Extinction Rebellion-style publicity stunts with her band of activists. Catastrophe lurks in many forms.