Sunnyside, Sky Comedy review - the immigrant experience and the American dream |

reviews, news & interviews
Sunnyside, Sky Comedy review - the immigrant experience and the American dream
Sunnyside, Sky Comedy review - the immigrant experience and the American dream
Kal Penn's predictable comedy pulls its punches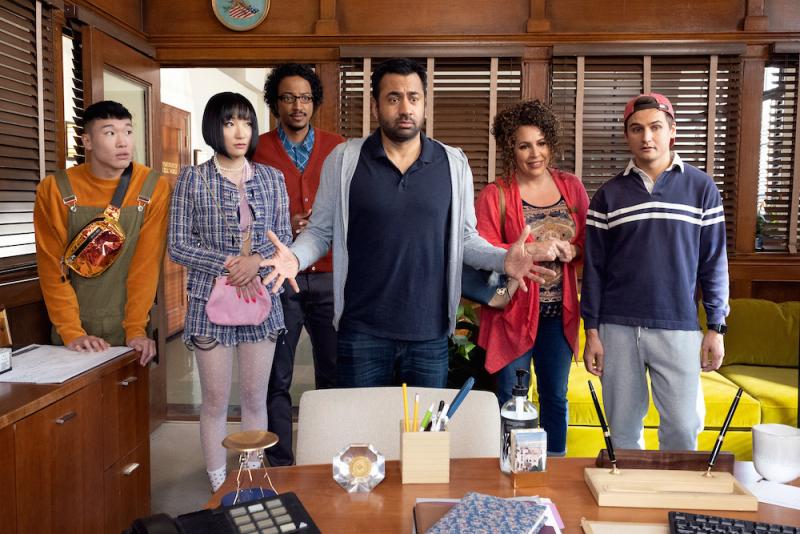 All come to look for America: Garrett Modi (Kal Penn) and his band of seekers
The multi-talented Kal Penn (Harold and Kumar, Designated Survivor, House) took a two-year acting sabbatical in 2009 to work for the Obama administration.
So he is, in theory, ideally placed to co-create, with Matt Murray, a semi-political
TV
sitcom
about a
New York City
councillor.
Councilman Garrett Modi (Modi is actually Penn's real name) lets partying with Wall Street douchebags go to his head, is busted for driving on the expressway under the influence, then vomits on a police car and attempts to bribe the cops for a billion dollars. Of course, this goes viral and he's soon pitching up with his sister (Kiran Deol) and looking for new employment.
Sounds promising, and with Michael Shur as executive producer (The Good Place, Parks and Recreation, Brooklyn Nine-Nine) expectations are high. But Sunnyside, named after an ethnically diverse district of Queens, is forced, shallow and only mildly funny – in the US only four episodes aired on NBC and the rest were streamed online. Still, the premise is interesting: Modi's shot at redemption is built around helping a group of immigrants who want to pass the citizenship exam. Classes take place in a bar.
They're a fun though predictable bunch. There's an Ethiopian cardio-thoracic surgeon, now a cab driver (Samba Schutte) who loves America passionately, a super-capable Dominican woman working dozens of different jobs (Diana-Maria Riva), a young Moldovan (Moses Storm) who's been in the US since he was two, and, the best of the lot, two insanely spoilt, rich, style-obsessed Chinese half-siblings (Joel Kim Booster and Poppy Liu, pictured below) whose dodgy dad "lives in international waters".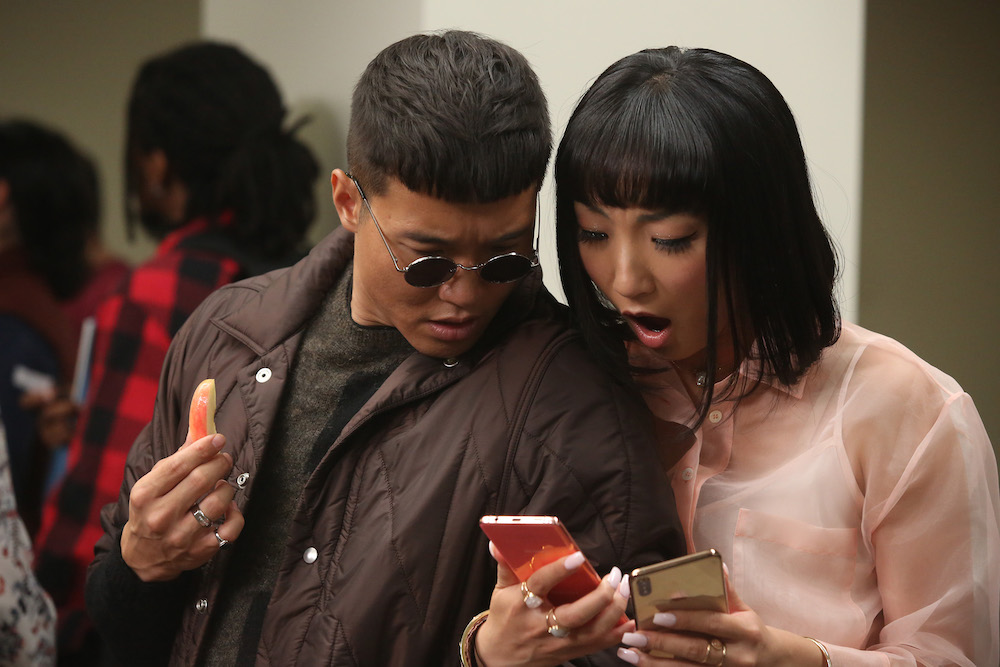 They loll about, handing out wads of cash, amazed that Modi thinks $15,000 for a week's citizenship lessons is a lot of money, and fretting about what to wear when visiting the Immigration and Customs Enforcement (ICE) headquarters where one of their group has been taken after a raid by officers. "What's the vibe at ICE? Nineties boho? Slutty Hello Kitty? K-pop serial killer?"
You'd think that, with Trump and his mass deportation policies to work with, Penn, who's the child of first-generation Indian immigrants, could have deepened his satire on immigration, but that's clearly not his aim and he seems content, in the first four episodes anyway, to keep it soft. "How much worse would America be without all these people who came from all over the world, bringing their history and culture with them?" he rhapsodises after taking his class to a baseball game. That's about as far as it goes, which might be fine if there were more bite to the gags and if the wannabe Brooklyn Nine-Nine loopiness hit home a bit more satisfyingly.