Succession, Season Four, Sky Atlantic review - powerful beginning for the endgame |

reviews, news & interviews
Succession, Season Four, Sky Atlantic review - powerful beginning for the endgame
Succession, Season Four, Sky Atlantic review - powerful beginning for the endgame
Patriarch vs pretenders: a primal story that's never been more compellingly told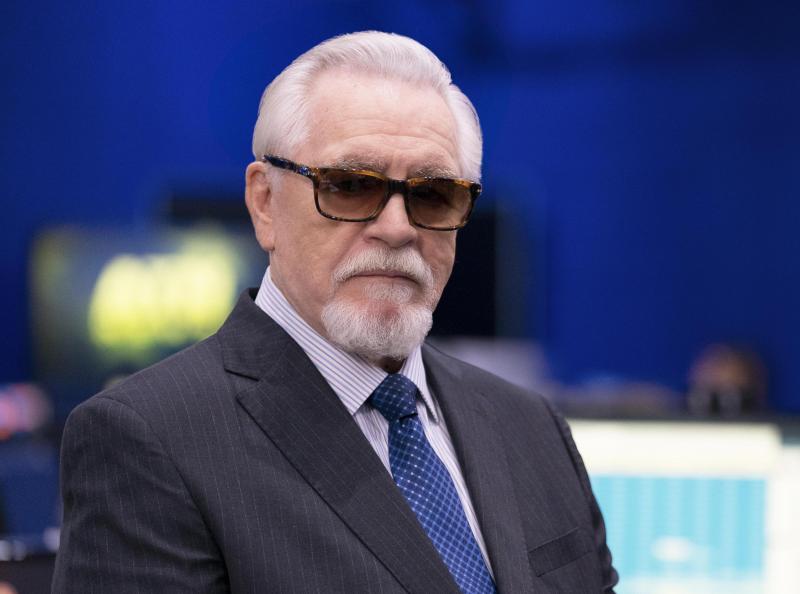 Logan's end-run: Brian Cox as the boss of Waystar
How much more is there left to be said about the excellence of Succession? It's back for a final season, and devotees will pore over every detail, every conversational ploy from robust to downright crude, every chess move on this volatile board. As they should, because nothing comparable has appeared on television.
Its genius lies, for starters, in going back to basics. Family feuds are positively biblical, the preferred stuff of drama through the ages. Nowadays we dress them up as intergalactic struggles with high-octane heroes and dazzling SFX. But Succession has taken them back to Shakespeare's history plays, with a nod to King Lear, where factions talk and talk, jostle and plot, implode and regroup, claw at each other for the big prize. Who knows whether the show's writers openly use the terms, but you sense they instinctively know all about the traditional techniques of classic theatre – hubris, nemesis, the deus ex machina, not just the precepts of screenwriting school. We may be in the glassy canyons of modern Manhattan but the show's agon is primal.
The season four opener is a masterclass in exposition. Via crisscrossing conversations at Logan's birthday party in Manhattan and his rebellious children's new HQ in Los Angeles, the terrain is mapped out, detail by detail, in two quick scenes. We go into the final conflict fully armed with an understanding of the next phase in Logan's empire-building, his increasingly querulous relationship with "the rats", how they will respond, where the next fracture lines will appear.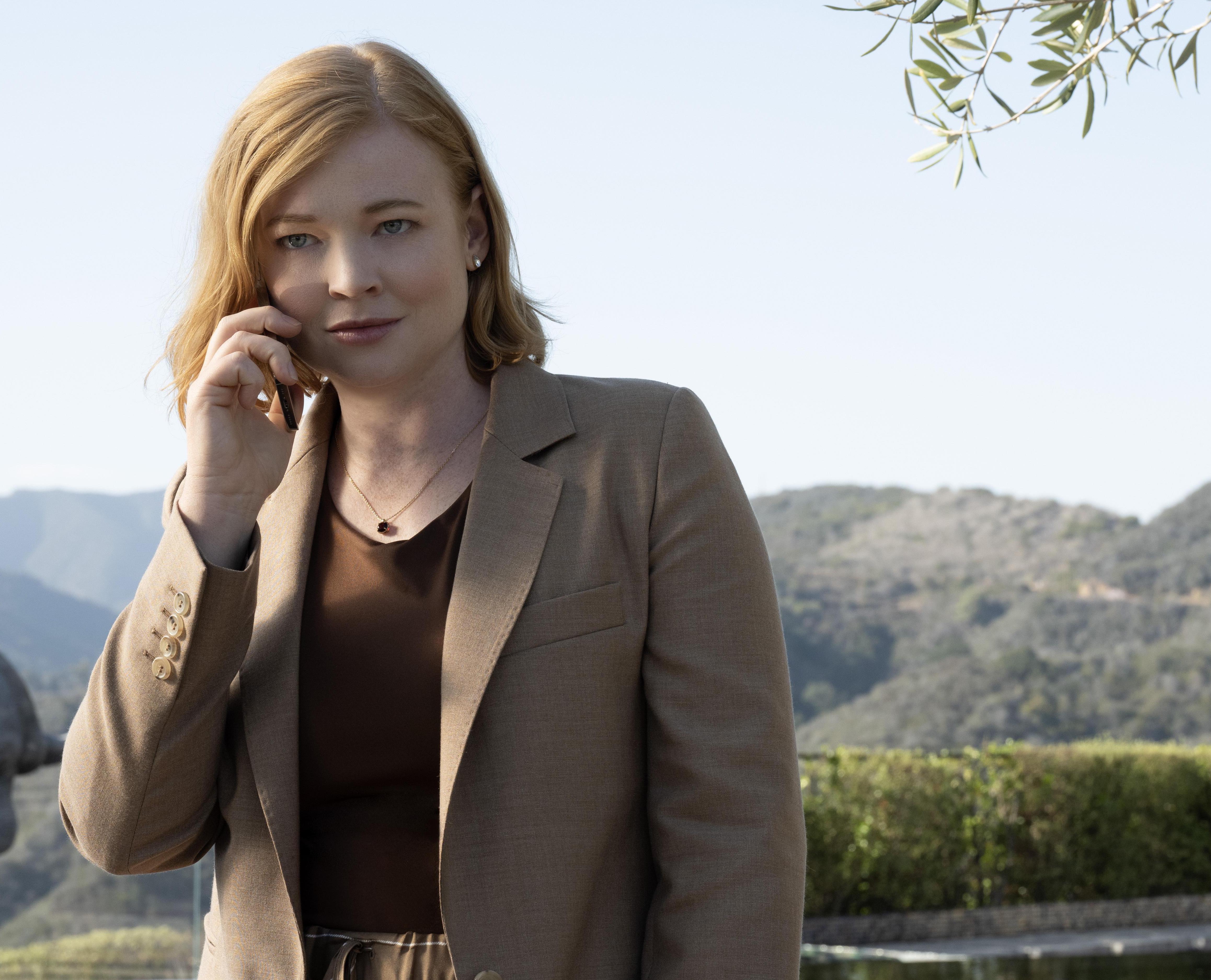 Logan (Brian Cox) drifts around his apartment, a stranger at his own birthday party, asking in his standard bark who the hell the partygoers are ("Meet the f***ing Munsters!") and why they are so happy at his latest big deal, selling off the company to a Swede. His children Kendall (Jeremy Strong), Shiv (Sarah Snook, pictured right) and Roman (Kieran Culkin), meanwhile, are entertaining bids for branding their start-up, The Hundred, a "bespoke information hub" where subscribers will find the 100 best minds in any field. Baseball-capped Kendall has become even more of a construct now, trying to believe in himself by selling his crises as strengths. "I've smoked horse," he announces, as if this is a plus in business circles.
Within these first minutes, fans will be reminded why they love this series so much – the ribald wisecracks, the duplicity and posturing, the reality behind the fronts. The three's moral compasses are still wonky, even as they seem to unite against Logan; and what they say can be reversed 180 degrees with one phonecall or solitary text. (I timed the pow-wow emphatically backing The Hundred and how many minutes it takes the trio to emphatically start endorsing a new plan: 12.)
Judging by what is revealed in interviews with the cast, on set they have more in common with a live improv group than people who perform in front of green screens. And it shows. Their discussions, full of business buzzwords and cliches, nevertheless sound as fresh as sibling spats anywhere, any time. Kieran Culkin's contribution alone is priceless: he is apparently allowed to doodle and interpolate, which he does with the pinpoint timing of a comedy pro. Check out his showstopping comments to Kerry (Zoe Winters), his father's new "friend, assistant, advisor", as she styles herself, when she won't let Roman talk to him.
Brittle and brutal though the chatter is, it is a source of pathos, too. Logan is a monster, but now he is an exhausted monster, questioning the universe and reduced to calling his yes-man bodyguard his "best pal". Shiv is increasingly tough and breezy as a negotiator, but her face registers unguarded vulnerability when nobody is looking. When she returns from all the jet-setting to her cavernous apartment in NYC, her dog doesn't recognise her scent any more. (The dog's name is Mondale, after the losing Democrat presidential candidate and a reminder of Shiv's early political allegiances.)
The comedy that's never more than a beat away still comes largely from the double act of Tom Wambsgans (Matthew Macfadyen) and Cousin Greg (Nicholas Braun), who now dub themselves the Disgusting Brothers (pictured left), two bad boys on the prowl, though they aren't equal partners. When Greg brings a brand-new girlfriend, Bridget, to Logan's birthday party, Tom briskly sets him straight about her total unsuitability, in the kind of writing this show produces so consistently. Greg is a laughing stock, Tom tells him, as his date has a "ludicrously capacious bag": what does she keep in there, flat shoes for the subway, a lunch pail? It's a bag for sliding across the floor in a heist.
Bridget's social undesirability is nailed in one short speech. Yet Tom, too, is a character whose sadness is palpable, a fawning man out of his depth among the kingpin Roys, as his name suggests, a throwback to the German settlers of the Midwest. He is Macfadyen's finest incarnation.
My personal favourite "character" in the series, though, is its music, by Nicholas Britell. Over the opening credits it is ragtime-jaunty but jolting, like the children rocking in the elephant howdah in the accompanying visuals. It suggests a knockabout drama will follow. But for the carefully deployed incidental music, Britell turns the same melody into sombre descending chords whose massed strings lend an odd grandeur to whatever is happening. We may think these characters are vicious fools, the tone veering between melodrama and farce, but this is serious human stuff, this music suggests. The show bagatelles between these two sound worlds, the one offering a commentary on the other.
Still watching this human zoo tight-lipped from behind her glasses is Gerri, the put-upon Waystar general counsel who anchors the company, and the family. Forget the "rats": she's my bet for Logan's successor, a grown up among outsized children.
Succession is on Sky Atlantic, Mondays at 9pm
Logan is a monster, but now he's an exhausted monster, a lonely man reduced to calling his yes-man bodyguard his best pal
rating
Share this article