Press, BBC One, series finale review - scarcely credible but highly entertaining |

reviews, news & interviews
Press, BBC One, series finale review - scarcely credible but highly entertaining
Press, BBC One, series finale review - scarcely credible but highly entertaining
Mike Bartlett's newspaper saga races towards mutually assured stalemate
Thursday, 11 October 2018
Dance of death: Ben Chaplin and Charlotte Riley in Press
It's difficult to tell whether Press (BBC One) came to praise newspapers or to bury them. The slugfest between preachy liberal do-goodery and mucky market-led skulduggery ended in a score draw, with the main protagonists living to fight another day and speak to their ever more polarised silos. Any sensible viewer might have concluded that the plot was stark-raving amphetamine-enriched baloney.
You don't, for example, need the omniscient snooping of Resonance to know that no woman would ever leave her handbag lying around in a bar as she popped off to the ladies. It was scarcely credible from start to finish. But hey, that's newspapers.
If you managed to peer past its cheerful absurdities, as a six-part drama Mike Bartlett's industrial portrait laid in lashings of entertainment. This final episode was particularly intricate with plot as the dance of death between Holly Evans and Duncan Allen threatened to reduce one, then the other, to rubble. Holly's pursuit of Duncan - covertly recording him and then taking snaps in journalists' church in Fleet Street - had a fantastical feel. But the actors made it work. Charlotte Riley was wonderfully watchable as a doughty northern firebrand defending freedom of speech, so obsessively committed to the cause she had no life worth ruining. Ben Chaplin's sneering drawl and cold peremptory manner was all too plausible a panto villain (though his agent needs to get work which expands his repertoire). How many Fleet Street thugs went into the creation of this chilling gargoyle? The casting cleverly pitted two actors with pebble-black eyes against each other, hinting at a dark, tribal commonality.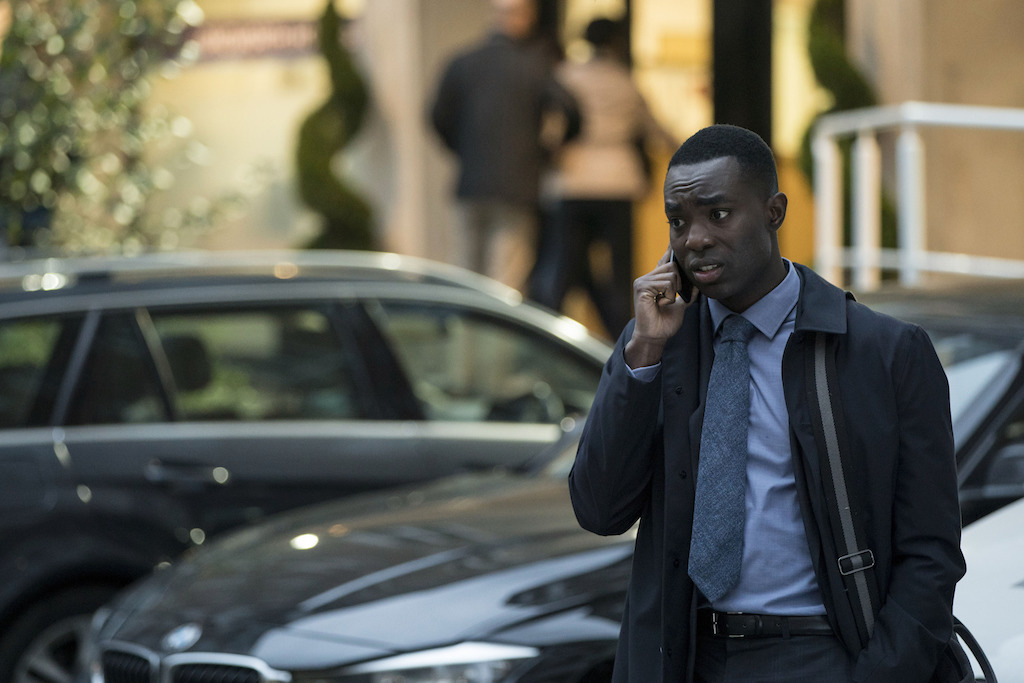 A bit like real newspapers, Press picked up stories and dropped them like a stone when it had no further use for them. The sex pest financier Joshua West's exposure came and went as if it was wrapping for tomorrow's fish and chips. The private lives of the main actors were chewed up and spat out, angled so as to make sizzling good copy: the sad office affair of Herald editor Amina Choudury (Priyanga Burford) and her cuddly deputy Peter Langley (Brendan Cowell); the foolish hopes of Ed Washburn's (Paapa Essiedu, pictured above) Herald-reading mum.
As for the tawdry saga of Duncan Allen's custody battle felt like an offcut from Dynasty. The wife (Natasha Little) traded one shit for another, and on no greater grounds other than adultery sought to deny her son access to his father. "You'll never see him again," she scowled. This dim view of vengeful parenting is a Bartlett speciality: see also the son caught in the middle in Doctor Foster.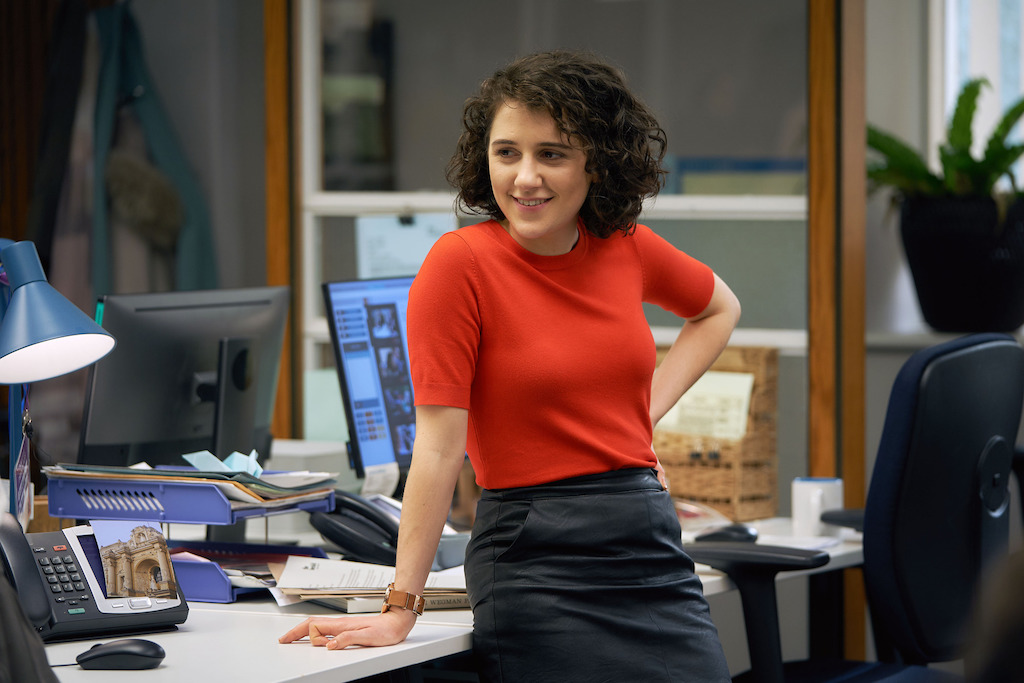 There was no space to portray any readers in all this, and Bartlett mainly chose to ignore the effect of online publishing on print media (hello, we're over here). But it did its research in many of the hot-button issues impacting on the media. One barbed observation could easily be overlooked: Ellie Kendrick (pictured above) delightfully played Leona Manning-Lynd as a posh little miss clambering up the Herald's greasy pole. She rather had the veneer of a caricature, did she not? And yet not long ago in the real world, a rival outlet ran a story about quite how many of one well-known liberal newspaper's staff were products of private education. That was another battle on the undercard: Leona wins, Ed loses. And below-the-line commenters have the gall to complain about unrealistic diversity targets in drama casting.