Our Girl, BBC One |

reviews, news & interviews
Our Girl, BBC One
Our Girl, BBC One
Heroics in Helmand as Tony Grounds's drama gets the series treatment
Monday, 22 September 2014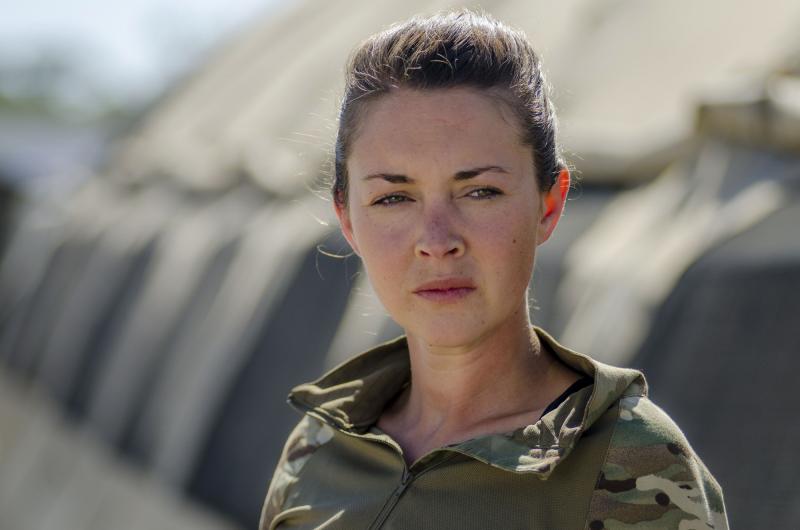 Molly Dawes (Lacey Turner): 'a rare creature allowed to have emotions by virtue of being female'
If Molly Dawes (Lacey Turner) had to find one act of heroism with which to fully incorporate herself into her new squadron before the credits rolled, she couldn't have planned it better: winched aboard a helicopter, her fist in the groin of the one-night stand who had been undermining her since her arrival to stop him bleeding to death, while Paramore - or some fearsome girl-rock on a more acceptable budget - throbbed in the background.
And if you think I'm making fun of Our Girl, a new five-parter charting Dawes's first tour of Afghanistan as an army medic, then you can't have tuned in to its first act, which was gripping enough to allow itself to revel in a few cliches. Having missed March's feature-length drama of the same name, which followed 18-year-old Dawes from a Newham council estate to an army recruitment office, interview and training, I wasn't sure what to expect: there's nothing more patronising than a disadvantaged-working-class-girl-finds-family-she-never-had-in-public-service type story. It helps that Helmand isn't a place that you can sugar-coat, and writer Tony Grounds doesn't shy away from the gruesome, everyday horror of modern warfare.
Helmand isn't a place that you can sugar-coat
Having excelled in her training, Dawes is thrown in at the deep end when she is sent to Afghanistan on one night's notice as a "battle casualty replacement". A subtle montage allows her to say goodbye to her parents without the Hollywood histrionics, because it's only once she gets to the desert that Dawes becomes a rare creature allowed to have emotions by virtue of being female. The amount of time spent left-right-about-turning and getting disciplined for cracking a smile has always been what has put me off wartime narratives, especially given the young private's early trials: the soldier flown into Camp Bastion for urgent medical attention on her first night (while she's queuing at the base's famous Pizza Hut, no less), before having to conduct one-on-one medical assessments with a squadron that already think pretty little of her.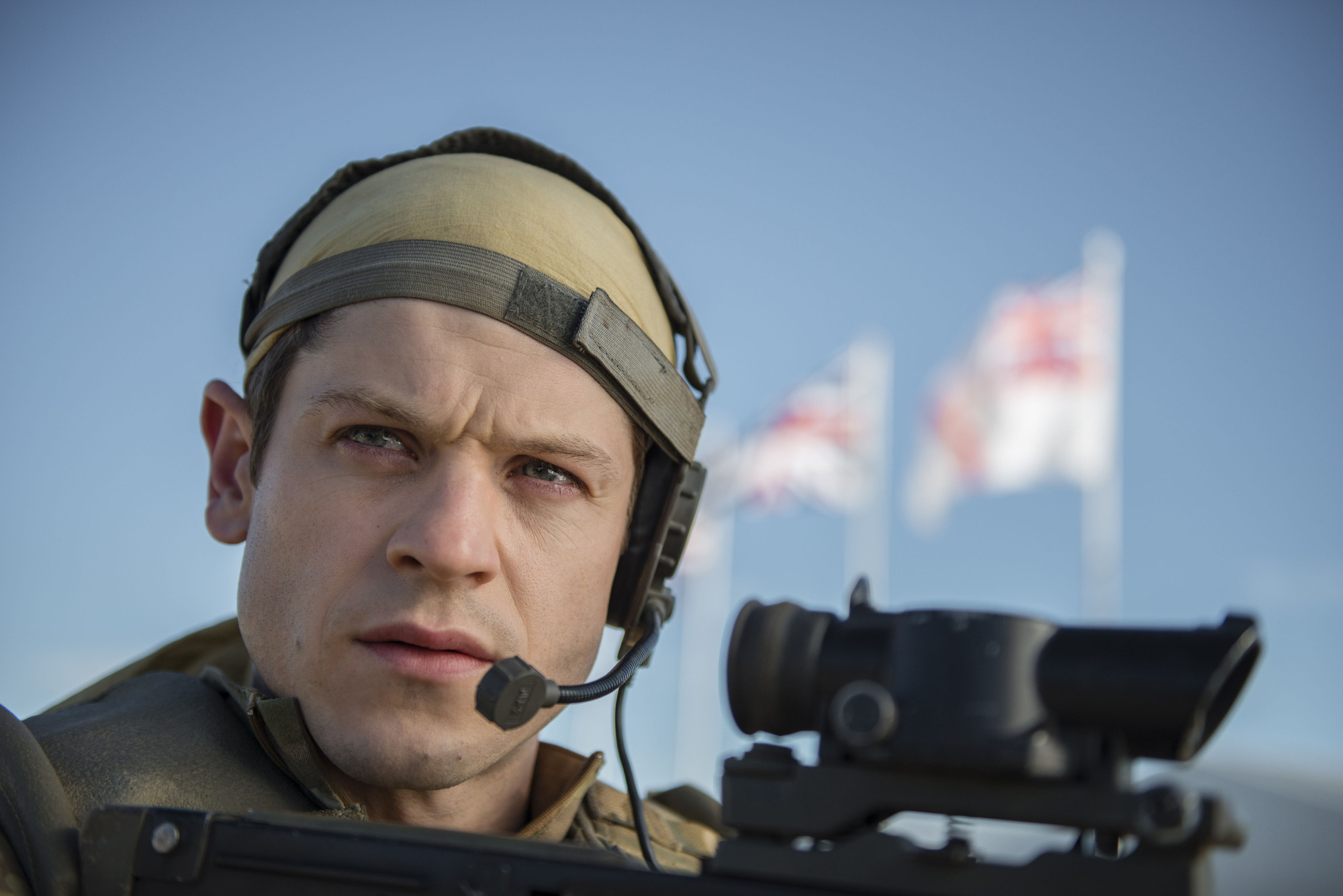 Realistic? Well, maybe: as ex-liaison Smurf (Iwan Rheon, right), a one-night stand from back home, makes clear early on it's more bluff than bravado - although don't expect to see any of the male soldiers crying over care packages from home or befriending local children in the same way that Dawes does. Smurf's character is an interesting one: a capital-L Lad with a heart, so driven by the death of his twin brother on an earlier mission he's a hair trigger from reckless. The scene is set early on for clashes between him and the no-nonsense Dawes, featuring enough creative swearing to make both characters instantly likeable.
In fact, there's enough spark there for a bit of illicit romance - and there are hints, in fact, of a full-on love triangle to come involving brusque-but-fair Captain James (Ben Aldridge), because presumably the risk of being blown up by insurgents every day does not create enough tension to carry five hours of drama. My enthusiasm for this series may hinge on whether Dawes develops as a true-to-life portrayal of one of the many courageous, professional women in the UK armed forces - or whether Our Girl plays out as a soap opera in khaki. Early signs, at least, are strong.