The Mystery of Edwin Drood, BBC Two |

reviews, news & interviews
The Mystery of Edwin Drood, BBC Two
The Mystery of Edwin Drood, BBC Two
Dickens's final novel is finished off
Wednesday, 11 January 2012
Mysterious even unto death... The unfinished Mr Drood
You can never have enough Dickens, doctors say. Or is it exercise? Either way, the BBC has gone to town on the 200th anniversary of Dickens's birth as if the moths are eating away in the Victorian closet and all the costumes need to be used as much as possible.
We had the overly mannered Miss Havisham and Burberry scowls of a new Great Expectations on BBC One and an ever-so-mysterious and oddly adapted Tale of Two Cities on Radio 4 (I like to believe they wear costumes in the studio). Last night came The Mystery of Edwin Drood, about which the biggest mystery was what sort of ending would be given by Gwyneth Hughes to Dickens's final, unfinished novel.
You'll have to tune in tonight for that, but there was a sufficient air of mystery to intrigue the viewer - opium-fed dreams, surprising visitors from Ceylon, a visit to the crypt. The problem, perhaps, was that it had exactly the same air of mystery, created through set dressing and lighting, as every adaptation of Dickens in recent years, as if their scriptwriters and directors agreed terms at a conference. Dickens without mystery would be like, well, BBC drama without Dickens, but the identical complexion of each is uninspiring.
The questions Dickens asks are only touched on in two hours of TV time, but they are nonetheless there
That is, of course, the last word that could be applied to Dickens himself. If the profusion of Dickensian derivatives has reminded us of one thing, it is the unresting brilliance which shines through even the wannest adaptation. The questions Dickens asks can only be touched on in two hours of TV time, but they are nonetheless there: the (im)morality of the British Empire, as represented by Neville and Helena Landless, the suitably named orphans from Ceylon; the problem of drug addiction in the 19th century; the rights of women vocalised through Rosa Bud's willed marriage to Drood (pictured above: Tamzin Merchant as Rosa, Freddie Fox as Edwin). This Edwin Drood is more interested, distressingly, in atmosphere than taking these themes anywhere.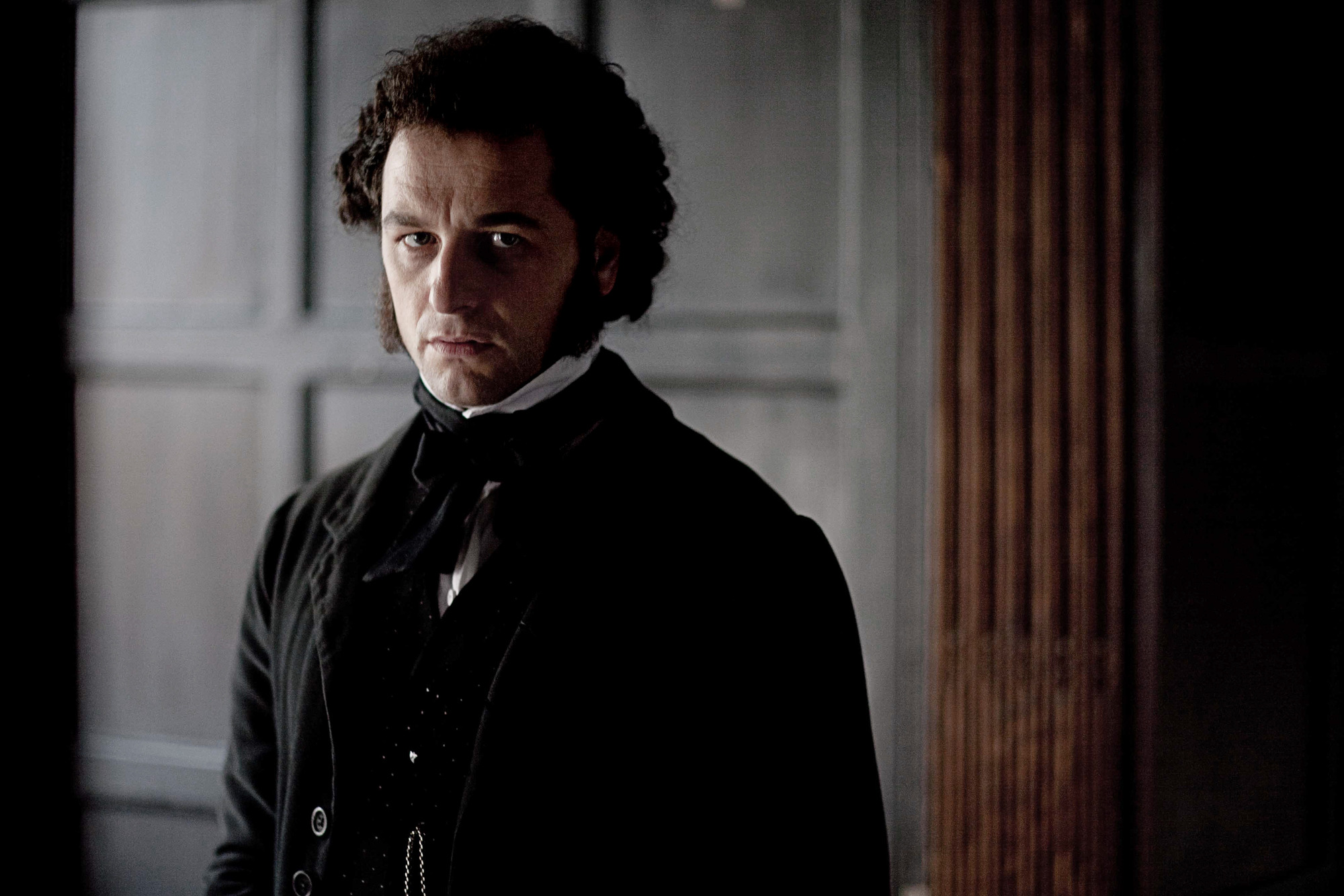 There was one clever twist last night - or at least a diversion from the book - which worked well. Dickens intended Drood's uncle, John Jasper (Matthew Rhys, pictured right), to be unveiled as the murderer at the end of the book, even if he never got round to writing it, but this adaptation not only made it clear that Edwin was murdered - in the book he disappears - but it showed Jasper killing him. From a televisual perspective, this worked well, adding a dramatic irony which will induce the viewer to return tonight.
It was probably too much to ask for another epic Bleak House or Little Dorrit-style adaptation, which sustained mystery over weeks and gave Dickens's capacious imagination full rein, but this slimline Drood served well.
The Mystery of Edwin Drood concludes tonight on BBC Two at 9pm
From a televisual perspective, this twist worked well, adding a dramatic irony which will induce the viewer to return tonight
Share this article