Mum, Series 3 finale, BBC Two review - superb comedy bows out |

reviews, news & interviews
Mum, Series 3 finale, BBC Two review - superb comedy bows out
Mum, Series 3 finale, BBC Two review - superb comedy bows out
Tears of laughter and sadness
Peter Mullan as Michael and Lesley Manville as Cathy
Always leave them wanting more, a wise man once said, and there can't be a single fan of Mum who doesn't want its creator, Stefan Golaszewski, to change his mind about making the third series the last. But then, when you achieve perfection perhaps it's best to sign off at the top; the finale was just scrumptious.
Over 18 beautifully paced episodes, Golaszewski crafted a study of familial love, bereavement and the prevailing strength of the human spirit as he told the story of the recently widowed Cathy (Lesley Melville), for whom the word stoic might have been invented.
Slowly, very slowly, we saw Cathy come to terms with her grief and finally start putting herself before others – her gormless son, Jason, his needy girlfriend, Kelly, her late husband Dave's irascible parents Reg and Maureen, her likeable brother, Derek (Ross Boatman), and his monstrous partner, Pauline (Dorothy Atkinson, pictured below). And, at the same time, we saw the blossoming love affair between Cathy and Michael (Peter Mullan), Dave's best friend, who had always been in love with her.
The third series moved from Cathy's house to the country manor which Pauline had rented for the week to celebrate Derek's birthday. The new location and daily updates afforded a broader palette for Golaszewski to work on, and extra layers of comedy and emotion were woven through this series.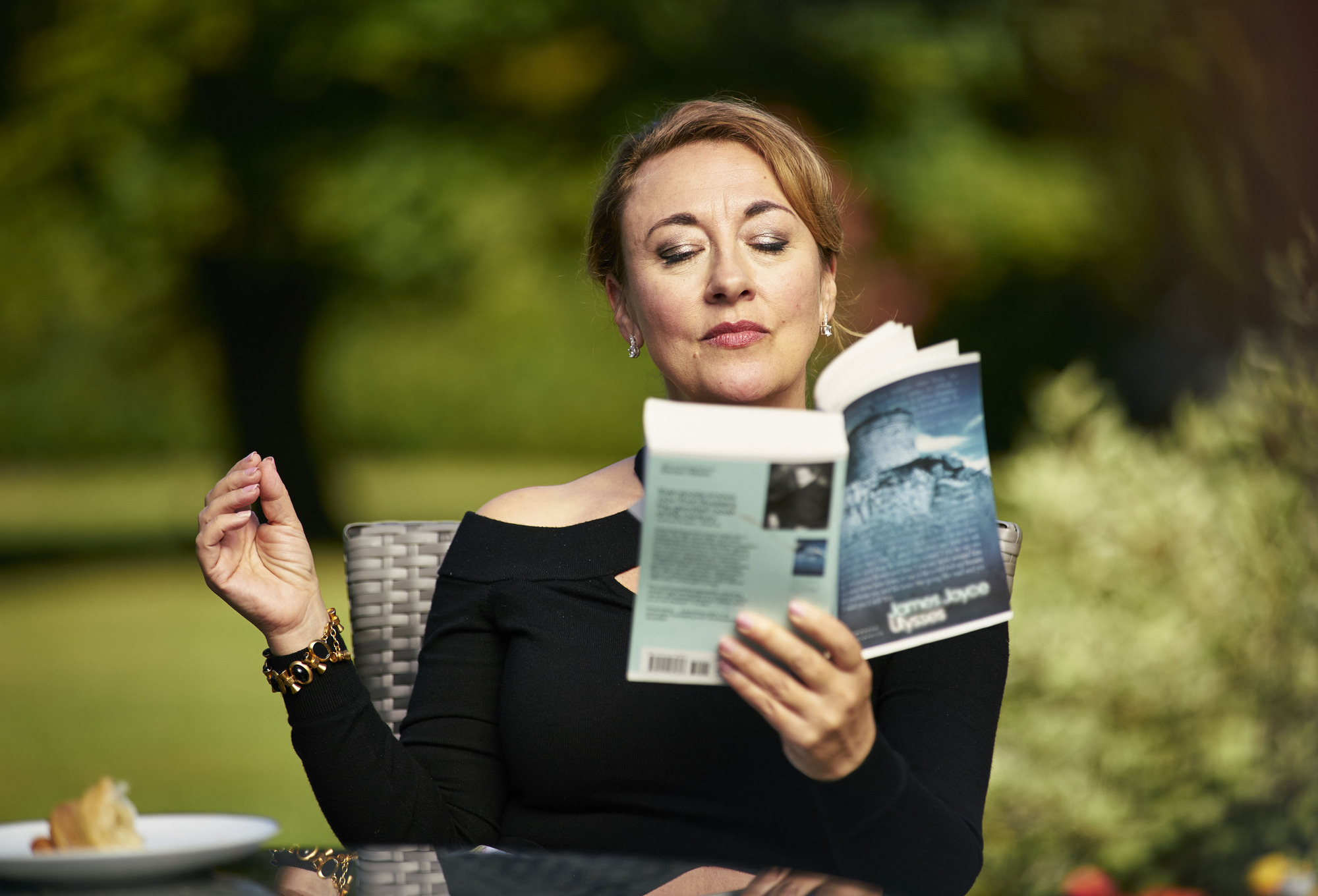 In the finale, only one storyline – that of Cathy and Michael going public with their romance – was tied up, but not in a neat bow. Jason (Sam Swainsbury) was still unhappy about their relationship, but now he had new focus in his life as he and Kelly (Lisa McGrillis) announced they were expecting a baby. Derek, meanwhile, will never be good enough in Pauline's eyes.
There was, as usual, some exquisite writing and several laugh-out-loud moments. The former never better than in a lengthy scene between Cathy and Maureen (Marlene Sidaway). Cathy said that, while her grief for Dave will never end, she was trying to forge a new way of existing in a world without him. Maureen sat motionless and silent, but the look of sadness on her face spoke volumes. It's a scene that will stay with me for a long, long time.
Elsewhere the broad comedy continued, as Pauline and Reg (Karl Johnson) traded insults about the rest of the family, including the forthcoming arrival; ("dim and ugly") was Reg's verdict on what his great-grandchild might be like, and Cathy finally put Pauline in her place by telling her: "go fuck yourself". A nation cheered.
While this was an ensemble piece, two performances – by Manville and Atkinson – have always stood out. I have one small cavil – I've never quite believed that a son of the savvy Cathy could be as dim and emotionally unintelligent as Jason – but Mum was never anything less than funny, smart and heartwarming.