Lowdown, BBC Four |

reviews, news & interviews
Lowdown, BBC Four
Lowdown, BBC Four
Australian journo comedy with all the news unfit to print
Thursday, 16 February 2012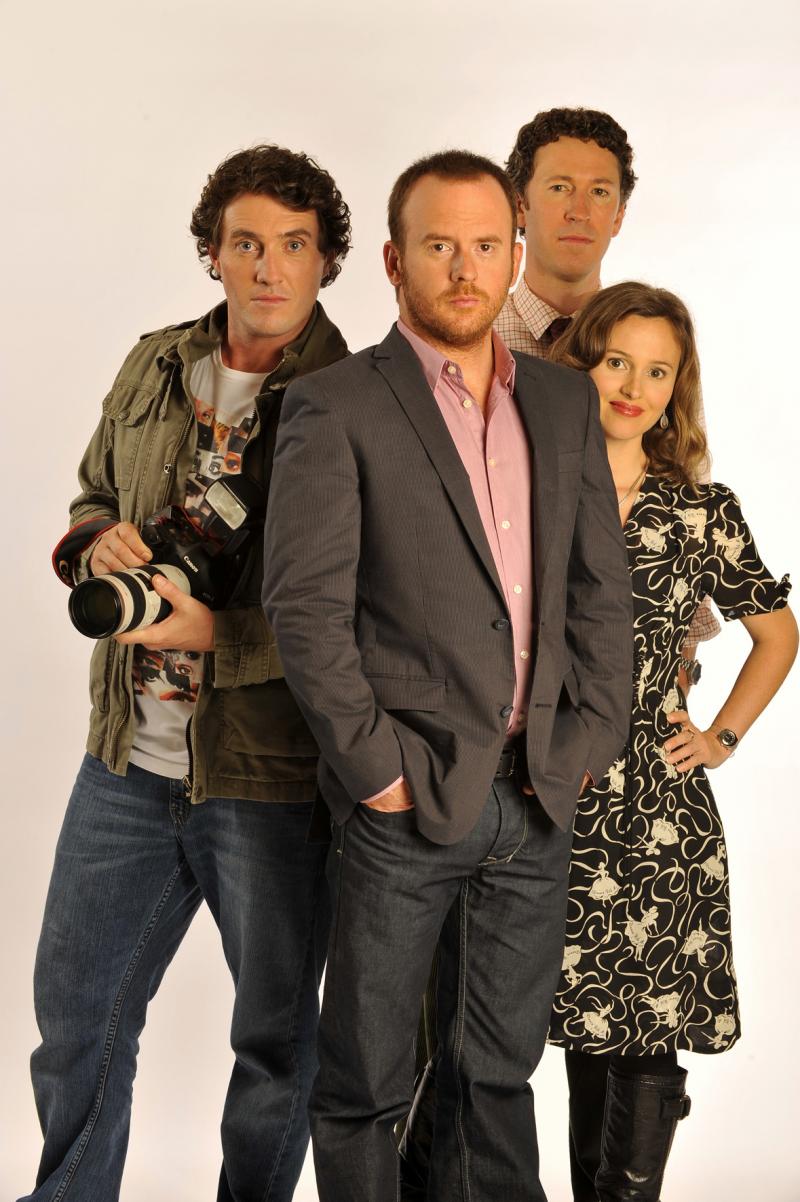 Alex Burchill (Adam Zwar) lives a depraved, bizarre life. He's a journalist, of course.
The most finely judged thing about Lowdown on BBC Four is how it takes the tradition of broad Australian humour and makes it broad enough to cover the Outback without causing a breach in laughter or taste. The taste in this comedy of hacks is, of course, bad, but that's what makes it so good. The bogan element in Australian culture - it's their equivalent of the hick - is turned into the comedy of the unspeakable, and is always very, very funny.
Now, I'm not the first man to laugh about anal fissures - for yucks it's somewhere up there with lacemaking and Elizabethan constitutional history - but the deadpan cast of Lowdown, including Adam Zwar as the scruffy gossip hound ordered to get a Bono/Sting-ish rock star to talk about tantric sex, gives it a hilariously undermining seriousness. Nothing is played for laughs, which means there are a lot of them.
There are, of course, no actual jokes. No one cracks wise
Zwar's colleagues and friends are a typical newsroom assortment of the bizarre: an editor who admits into his office only those who know the secret knock and fires people by email (you hear a groan come from beyond the door every so often); a photographer with whom Zwar has a bromance; a doctor who cries down the phone to him; and a very selfish girlfriend. The relative dysfunction of these relationships will not seem odd to (a) fans of comedies like Extras, Life's Too Short (with which this shares a self-parodying guest-star policy) and Arrested Development; and (b) journalists.
The deadpan-ism continues with the narrator, voiced by Geoffrey Rush. He muses in a blank tone over the end credits in a way that makes you think they left the mike on. Again, this sort of narrator is heard in Arrested Development (played by Ron Howard), but it's a worthy borrowing.
There are, of course, no actual jokes. No one cracks wise. It's instead the modern comedy of people saying and doing inappropriate things without anyone reacting as the audience would - the absence of laughter, even of acknowledging smiles, is what makes it funny. Lowdown doesn't offer anything original in the form of comedy, but by filling out this form with the broad blasé Australian sense of humour, it manages to offer fresh laughs.
Lowdown is on BBC Four on Wednesdays at 10.30pm
Nothing was played for laughs, and everything was funny
Share this article