Line of Duty, Series 6, Episode 6, BBC One review - the pace accelerates for AC-12's final countdown |

reviews, news & interviews
Line of Duty, Series 6, Episode 6, BBC One review - the pace accelerates for AC-12's final countdown
Line of Duty, Series 6, Episode 6, BBC One review - the pace accelerates for AC-12's final countdown
Apocalypse soon as the end of the line looms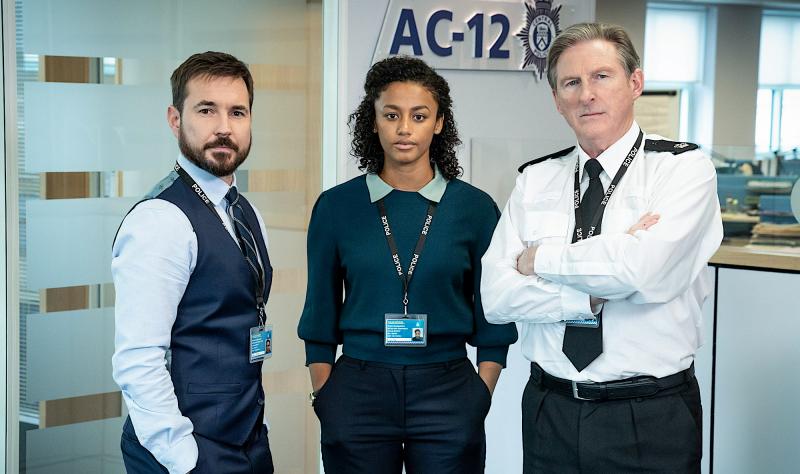 Martin Compston as Steve Arnott, Shalom Brune-Franklin as DC Chloe Bishop, and Adrian Dunbar as Ted Hastings
As the finishing line begins to materialise through the haze of fear, suspicion and zany acronyms, the pace of this sixth series of Line of Duty (BBC One) has hotted up appreciably. In earlier episodes, there sometimes seemed to be a lack of intensity, and even the fabled interview scenes didn't always grip like they used to.
Maybe filming under
Covid
conditions had something to do with it.
But times are changing. Last week's episode 5 unleashed the stunning revelation that Joanna Davidson shared a DNA match with evil (though deceased) criminal kingpin Tommy Hunter. This week, in an interview sequence that finally "sucked diesel" (to borrow a Ted Hastings-ism), the depth of Davidson's immersion in the OCG operation and the inescapable trap of her criminal lineage was teased out at forensic length. Kelly MacDonald's Davidson (pictured below with Vicky McClure as Kate Fleming) has always seemed neurotic and desperate, and now we could see why. It transpired that Tommy Hunter was both her father and her uncle, and had earmarked her as a teenager to be one of his deep-cover moles inside the police. The horror of seeing her daughter condemned to a lifetime enmeshed in Hunter's labyrinth of corruption drove her mother to suicide.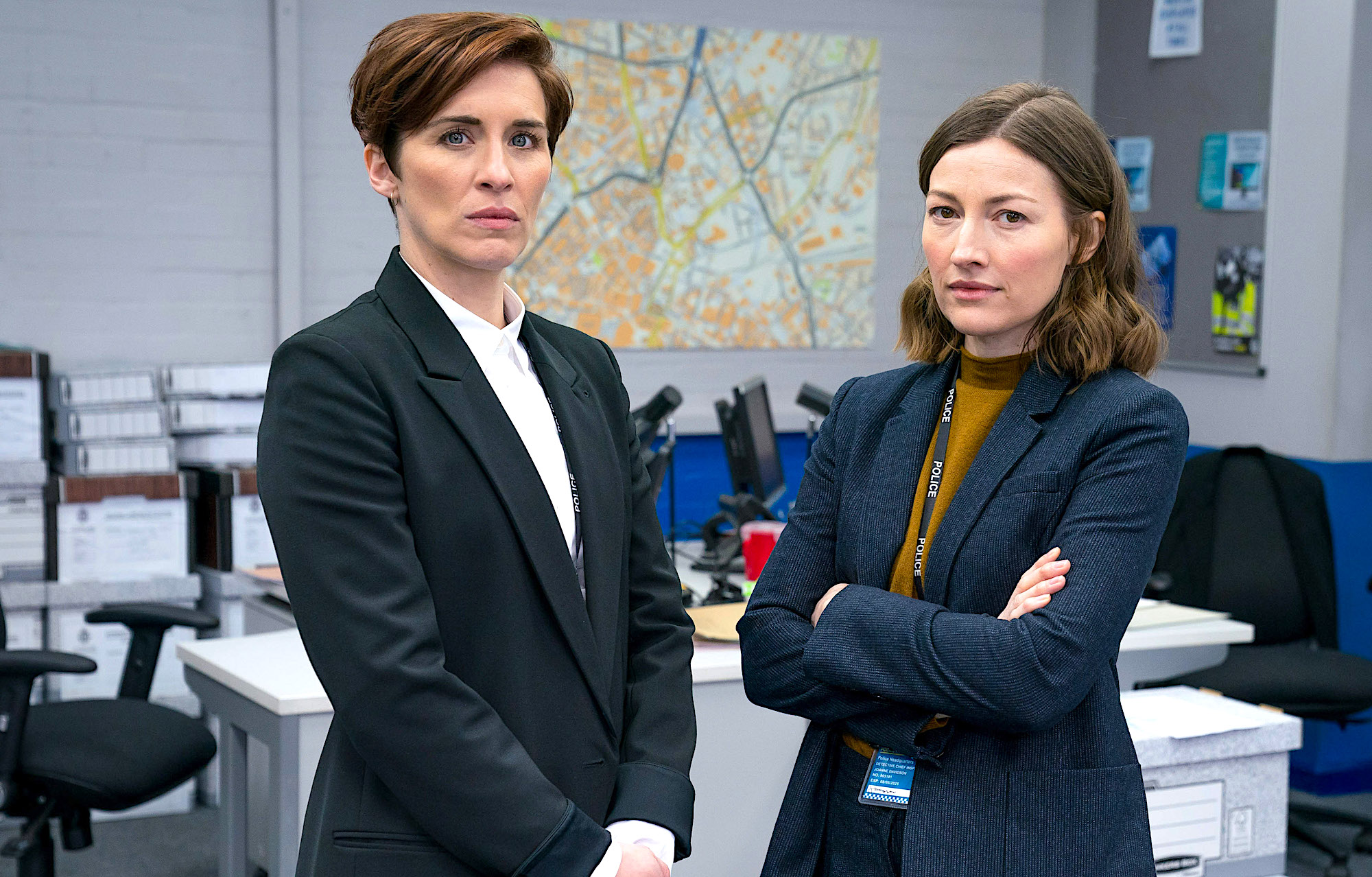 Line of Duty's guiding notion that the police is riddled with criminal dynasties exerting control all the way up the organisational pyramid could seem far-fetched, and the speed with which assassinations and full-scale street ambushes can be arranged by the invisible baddies is reminiscent of a Jason Statham movie, but BBC Two's current documentary series Bent Coppers is a chilling reminder of how authentically rotten the Metropolitan Police has been in the not-very-distant past. The expression of shock and outrage by current Met supremo Cressida Dick at the amount of police criminality writer Jed Mercurio has packed into LoD gave off a distinct aroma of protesting too much.
Mercurio shows no sign of backing off, and has signposted his unfolding panorama of thuggery with nods to real-life scandals. Echoes of the Stephen Lawrence murder have been worked into the narrative here via the case of Lawrence Christopher, a young black man beaten to death by a gang of white thugs who escaped punishment thanks to police inertia and indifference, implicitly because of racial prejudice. The officers involved took early retirement on full pension, plus generous compensation pay-outs. Mercurio has also returned to police involvement with child abuse, with explicit references to Jimmy Savile, in his storyline about the Sands View boys home and the depravity of Chief Superintendent Fairbank.
The murder of journalist Gail Vella, who was getting too close to the bone with her investigations into officers involved with these cases and compromised by their criminal connections, fired the starting gun on this series, but are we running out of time for the real villains to get their come-uppance? The shameless Chief Constable Osborne (Owen Teale) likes to go on TV and orate self-righteously about the noble public service ethos of the force, while simultaneously slashing the budget of Hastings's AC-12 anti-corruption unit. He's also installed the contemptuous and patronising DCS Carmichael (Anna Maxwell Martin) to make sure that Hastings' investigations are kept within suffocatingly tight boundaries. With Hastings facing imminent retirement and Steve Arnott (Martin Compston) about to be suspended, that leaves Vicky McClure's Kate Fleming with a mountain to climb, though at least she no longer has the baby-faced assassin Ryan Pilkington to worry about.
There is the occasional smattering of light relief. You had to laugh when the despicable DCI Marcus Thurwell, now living in Spain off his ill-gotten gains, was represented by a garish mug-shot photo of James Nesbitt. We never got to meet him in person though, because he turned up as an unrecognisable corpse in a raid on his home by Spanish police, blatantly reminiscent of the video-captured fate of Osama bin Laden. Maybe he'll get a flashback scene next week.
And finally… what about that DS Chris Lomax, then (pictured above)? He's been lurking just under the radar all series, and there's something distinctly off about him. Is it coincidental that, with his lanky frame and dark-brown voice, he could be the younger brother of Craig Parkinson's Dot Cottan, the sinister "Caddy" from the first three series?