Inside No 9, series 4, BBC Two review - laughter in the dark |

reviews, news & interviews
Inside No 9, series 4, BBC Two review - laughter in the dark
Inside No 9, series 4, BBC Two review - laughter in the dark
Steve Pemberton and Reece Shearsmith's latest black comedy is unexpectedly topical
Wednesday, 24 January 2018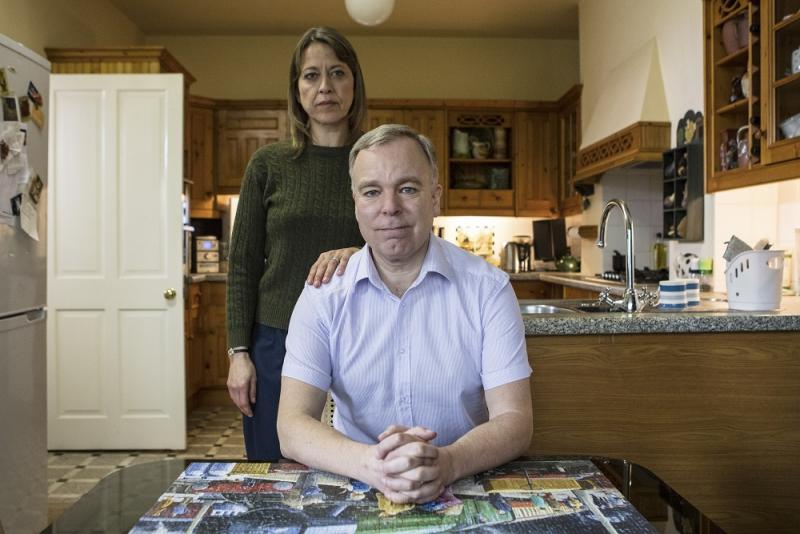 Nicola Walker and Steve Pemberton in 'To Have and to Hold'
Talk about laughter in the dark. With every successive episode, the fourth series of Inside No 9 (BBC Two) has perceptibly turned a shade blacker. "Zanzibar" was a festive farce mashing up half the plots of Shakespeare from Macbeth to A Comedy of Errors. "Bernie Clifton's Dressing Room" was a mournful reunion with a twist featuring a failed comedy double act.
"Once Removed", told in reverse like Pinter's
Betrayal
, featured a murder hit gone hilariously wrong. The fourth episode, "To Have and to Hold", featured no clever-clever tricks and actorly flourishes. Instead it worked its way methodically down to the shadiest corner of the basement.
Inside this No 9 was a couple prey to some of the usual difficulties that can afflict a long marriage. Adrian (Nicola Walker) and Harriet (Steve Pemberton) were childless, and in a desperate rut. He was a wedding photographer who in his spare time did jigsaws. What a very boring man, you thought, but jigsaws were also his way of punishing her for once having performed fellatio on a work colleague. He suspected her of meeting up with him again and had the surveillance shots to prove it.
Inside No 9 has the courage not to supply laugh-a-minute comedy. But this was like grimmest, greyest Strindberg, briefly spiced up when she dressed as a saucy nurse to bring roleplay to their moribund sex life. In a final bid to refresh their romance, she booked a trip to Paris, which is when his carefully constructed persona as a boring man with a grievance crumbled: he couldn't leave the house, because he had a secret locked in the basement.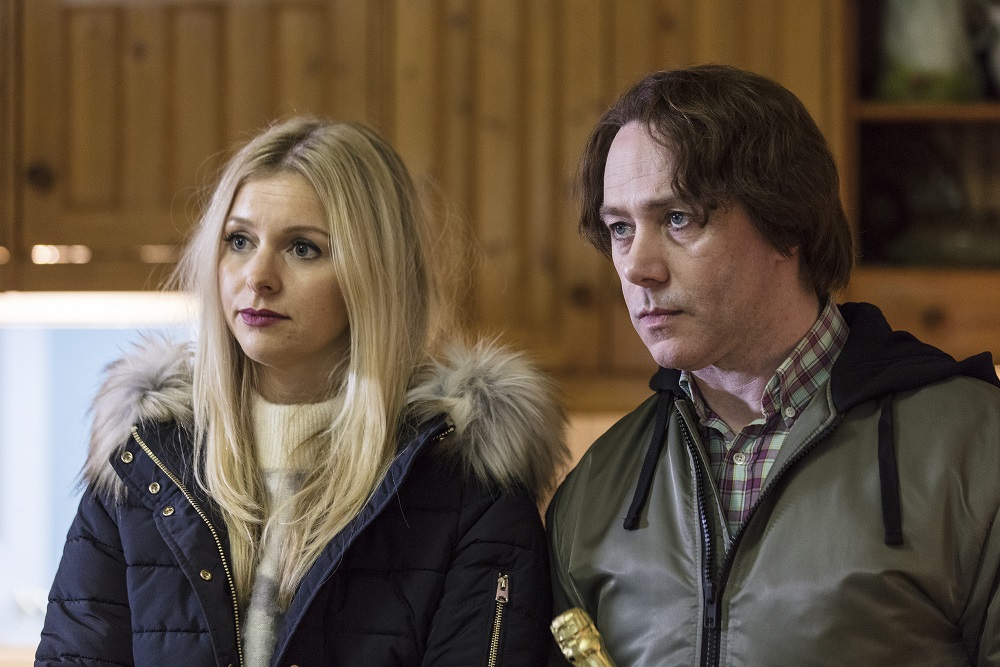 In Stephen Grosz's book The Examined Life the psychoanalyst writes of sitting on a plane next to a Jewish woman whose strict religious father rejected her when she married outside the faith. Later it turned out he had carried on an affair with a Scandinavian blonde for years. "The bigger the front, the bigger the back," concluded his daughter. Same here.
Reece Shearsmith, who had only a cameo in this (pictured above with Miranda Hennessy), and Steve Pemberton are wise, inventive writers and versatile performers whose tightly packed half-hour scripts deservedly attract the actors of the highest calibre who seize on the chance to send themselves up: Rory Kinnear as a pair of Shakespearean twins, David Calder as an old gent with dementia who thinks he's Andrew Lloyd Webber, Nicola Walker as a miserable wife. They don't specifically aim to be topical: "Bernie Clifton's Dressing Room" vaguely addressed political correctness and Operation Yewtree. The link between "Once Removed" and "To Have and to Hold" was the perennial theme of spurned wives, both of whom gained their revenge. Nobody involved can have planned for "To Have and To Hold" to appear in the same week as the gruesome story broke of the 13 Turpin children imprisoned by their parents in California. Doubly creepy. Whatever next?